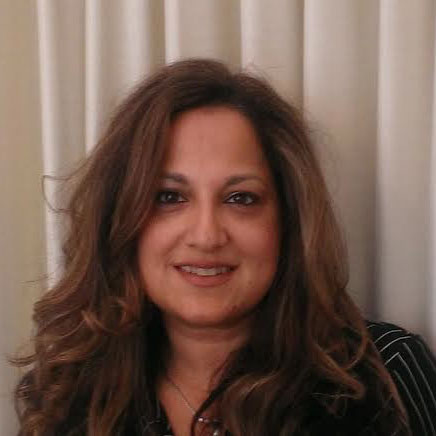 Dr. Shaireen Rasheed, PhD, Professor of Philosophical Foundations and Multiculturalism in the Department of Curriculum and Instruction in the College of Education, Information and Technology at LIU Post, was quoted in the New York Times in a piece discussing how teachers across the nation are incorporating the events in Charlottesville, VA into their classroom discussions.
Rasheed was quoted saying:
"As a professor who teaches a course on 'Philosophies of Race' I plan on integrating what happened in Charlottesville as part of my curriculum.
I think it is imperative that as educators we ask ourselves the following pedagogical questions: Is it possible to teach in a way that people will not be violent toward one another? In an attempt to make students racially literate, how can educators begin to undo racism and future oppression through the classroom experience?"
In an email in late September, Dr. Shaireen Rasheed said she had just taught a class on civil disobedience and the 'take a knee' debate. 'What a time to be teaching! It's a gift,' she wrote."
Dr. Rasheed had caught the attention of the NYT in an essay published in the Huffington Post August 21 titled, 'Charlottesville and the Myth of the Neutral Classroom: Racial Literacy in Age of Trump.' In the essay, she discusses the need to eliminate the false equivalency like that perpetuated by President Trump when he alleged there were 'many sides' to the Charlottesville protest.
"Unfortunately classrooms continue to reinforce a multicultural framework of tolerance, where teachers often are hesitant to condemn issues of racism, sexism and xenophobia by adhering to a neutral lens taking into account the 'let's all get along' approach," Rasheed wrote. "As educators, we must confront the concrete political realities of our times in our classrooms. Only then can all marginalized students be truly free in the fullest possible sense."
Dr. Rasheed, who is a visiting scholar in the Department of Philosophy at Columbia University for the 2017-2018 academic year, participated in a panel discussion on this topic titled "Deconstructing Privilege in the Classroom: Teaching as a Racialized Pedagogy" at Teacher's College at Columbia University on September 23. She is currently working on a co-authoring a publication on this topic as well.
Dr. Rasheed was also recently chosen to participate in the Fulbright Specialist program and will travel to Austria in November, when she will deliver a keynote speech at the University of Salzburg.