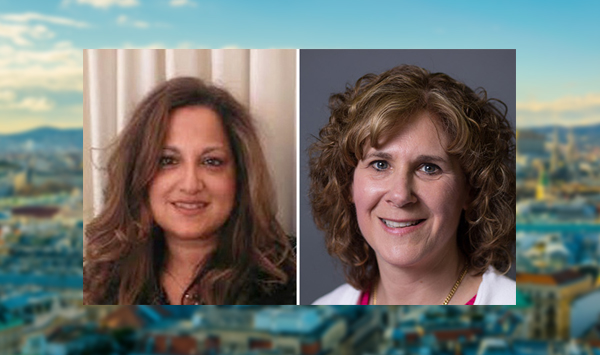 Two professors from LIU Post's College of Education, Information and Technology will travel to Austria during the 2017-18 academic year for international exchanges through the Fulbright Program. Their work with colleagues in Europe will help advance the educational community's knowledge regarding two key challenges facing educators around the world.
Dr. Shaireen Rasheed travel to Austria in November, when she will deliver a keynote speech at the University of Salzburg through the Fulbright Specialist program, which allows U.S. faculty and professionals to serve as expert consultants on curriculum, faculty development, institutional planning, and related subjects at overseas institutions. Dr. Rasheed, whose academic interests focus on diversity and inclusion in school settings, while speak on pluralism and working with diversity in Austria, which, like many European countries, is facing challenges in accommodating an influx of refugees from Syria and elsewhere in the Middle East.
"The demand for my expertise has exceeded any expectations that I've had," said Dr. Rasheed, who will return to Salzburg in the fall of 2019 as a Fulbright Scholar. "Europe is dealing with this influx of refugees; how can we successfully integrate refugees in schools? How can we design a curriculum for that?"
Before her return to Austria, however, Dr. Rasheed will make another Fulbright trip to Pakistan in December, where she'll be part of the launch of a Center for Citizenship and Democracy at Aga Khan University, and will offer two guest lectures for graduate students on global dimensions of diversity, along with a public lecture, "Creating an Inclusive Classroom: Diversity, Equity and Empathy."
"I'm excited about putting my pedagogies and philosophies into practice," Dr. Rasheed said about her upcoming travels. "I'll be implementing my thoughts and theories into action in very different settings.
In between Dr. Rasheed's trips to Austria, Dr. Kathleen Keefe-Cooperman will travel in May 2018 to the University College of Teacher Education of Lower Austria as a Fulbright Specialist. Dr. Keefe-Cooperman's research with her Austrian colleagues will focus on digital device use in preschoolers, and how it affects development.
"We really don't have a reference point," Dr. Keefe-Cooperman said. "None of us had iPhones when we were kids." Early research has indicated that excessive use of smartphones and tablets among preschool-age children results in lower visual-spatial functioning, and that play with physical toys – including building blocks, magnetic trains, and the like – is important for maintaining healthy visual-spatial functioning. Dr. Keefe-Cooperman will continue to research the topic during her time in Austria with a colleague engaged in similar research at the University College.