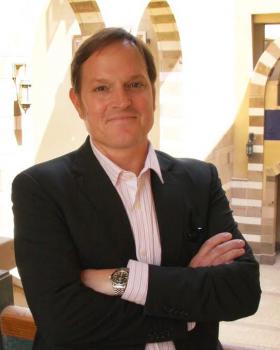 LIU Post is proud to welcome a respected academic with a distinguished track record as both a professor and an administrator, as Dr. Nathaniel Bowditch has been appointed as Dean of the LIU Post College of Liberal Arts and Sciences.
Dr. Bowditch comes to LIU Post from the American University in Cairo, where he served as Dean of the School of Humanities and Social Sciences and an Associate Professor of Philosophy. During more than a decade in Egypt, Dr. Bowditch was able to secure an endowed professorship in psychology, and supervised the hiring of more than 20 full-time faculty members, including a MacArthur "Genius Grant" recipient. He was also prolific in his own scholarship, acting as primary investigator on research grants from such sources as USAID and the Mellon Foundation, and taught courses on Free Will, Modern Philosophy, and the Philosophy of David Hume, in addition he co-taught courses on Computer Science Ethics and Scientific Thinking. During his tenure at the American University in Cairo he was honored with both the Provost's Service Award and the Excellence in Undergraduate Teaching Award.
Dr. Bowditch holds a Bachelor of Arts degree in Philosophy from the University of California at Berkeley and a Master's and PhD in Philosophy from Johns Hopkins University.