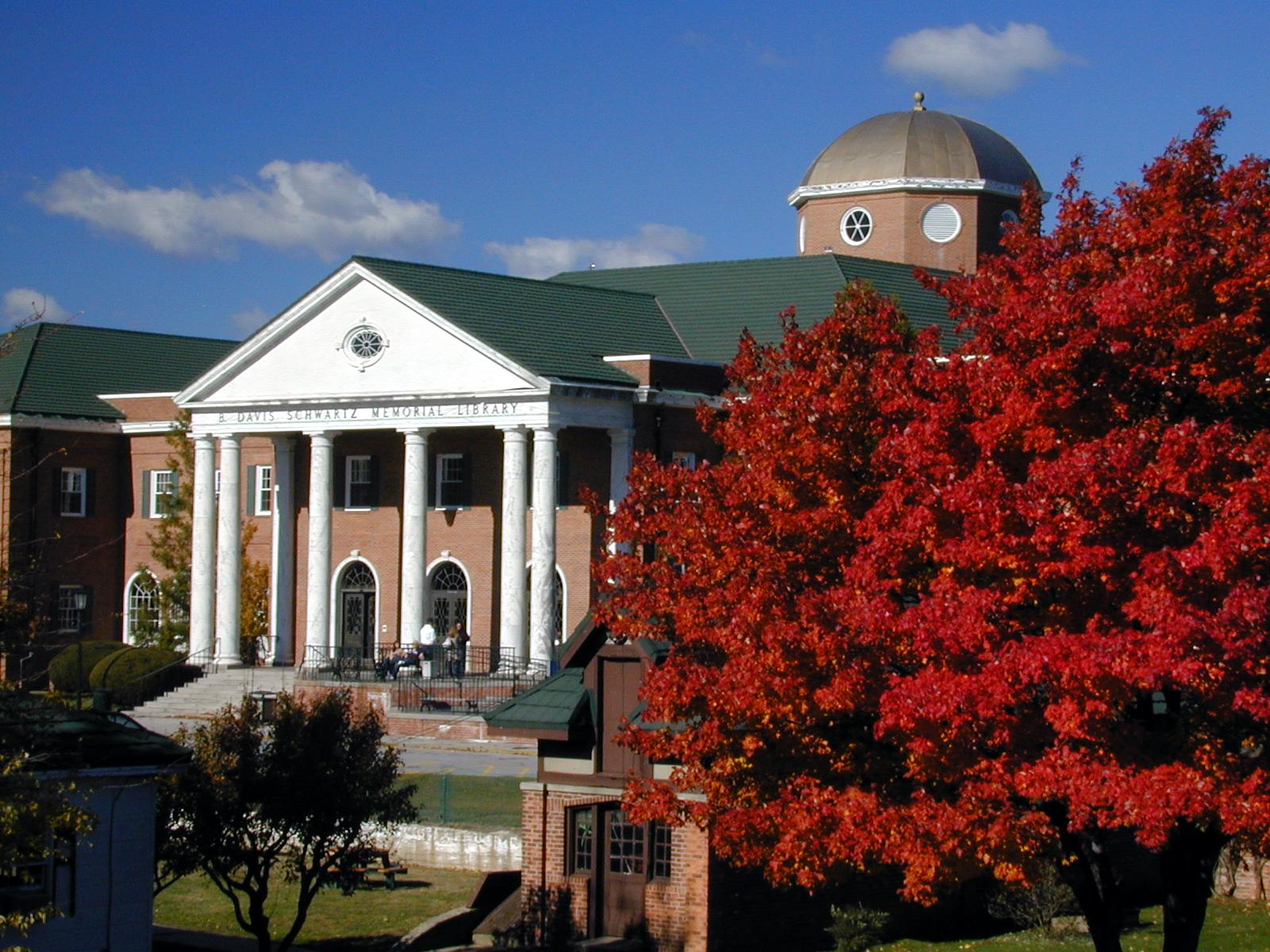 A recent profile in Newsday of top Long Island fall foliage spots highlighted the arboretum at LIU Post as "among the area's top destinations each fall."
LIU Post is nationally recognized as one of the most beautiful college campuses in the country. The scenic campus is famous for its magnificent formal gardens, rolling green lawns and 4,000 trees — some among the largest on Long Island. A 40-acre portion of the campus is designated as an arboretum which features more than 125 trees (some very rare).
Each tree is labeled with interesting horticultural facts and origin information. The trees are located along a self-guided walking trail that encircles the campus' main academic buildings. One of the landmarks along the trail is the breathtaking Tudor mansion that was once the home of cereal heiress Marjorie Merriweather Post. The arboretum is open to the public seven days a week from dawn to dusk, free of charge. The self-guided walking trail starts and ends at Hillwood Commons and lasts anywhere from 30 to 45 minutes.
Arboretum Facts
| | |
| --- | --- |
| Total Trees on Campus | 4,000 |
| Number of Species | 120 |
| Total Trees in Arboretum | 126 |
| Number of Species in Arboretum | 71 |
| Number of Tulips and Daffodils | 75,000 |
To learn more about the arboretum, go to http://liu.edu/arboretum.