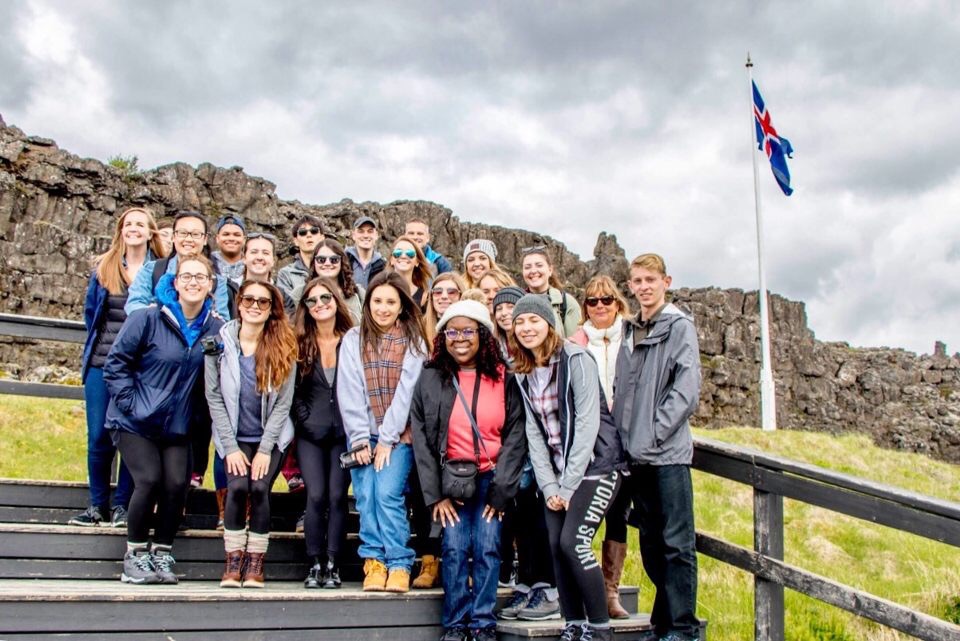 As a professor of Sociology with research interests in gender, sexuality, and peer cultures, Brian Sweeney has been honored as one of LIU Post's finest educators with the University's David Newton Award for Excellence in Teaching.
In June, Sweeney offered students a new perspective through his first Faculty-Led Study Abroad program, leading a three-credit course in Reykjavik, Iceland.
"I wanted students to understand how societies can be organized differently, especially in ways that impact happiness and quality of life—for individuals but also communities and whole societies," Sweeney said. "I wanted students to seek answers to big questions. What makes one society happier than another? How can a society be organized to maximize happiness and well being for its citizens? What role should the government play in engineering happiness and well-being?"
While in Iceland, Sweeney and his students visited mental health care agencies, a Muslim immigration organization, and a gender-equality-themed kindergarten." They also took time to explore Iceland's natural beauty through the Golden Circle Tour and the South Coast Waterfall Tour.
As LIU expands its Faculty-Led Study Abroad opportunities, LIU Post students have also studied in South Korea, Tanzania, Slovenia, Costa Rica, and the United Kingdom. For more information, click here.