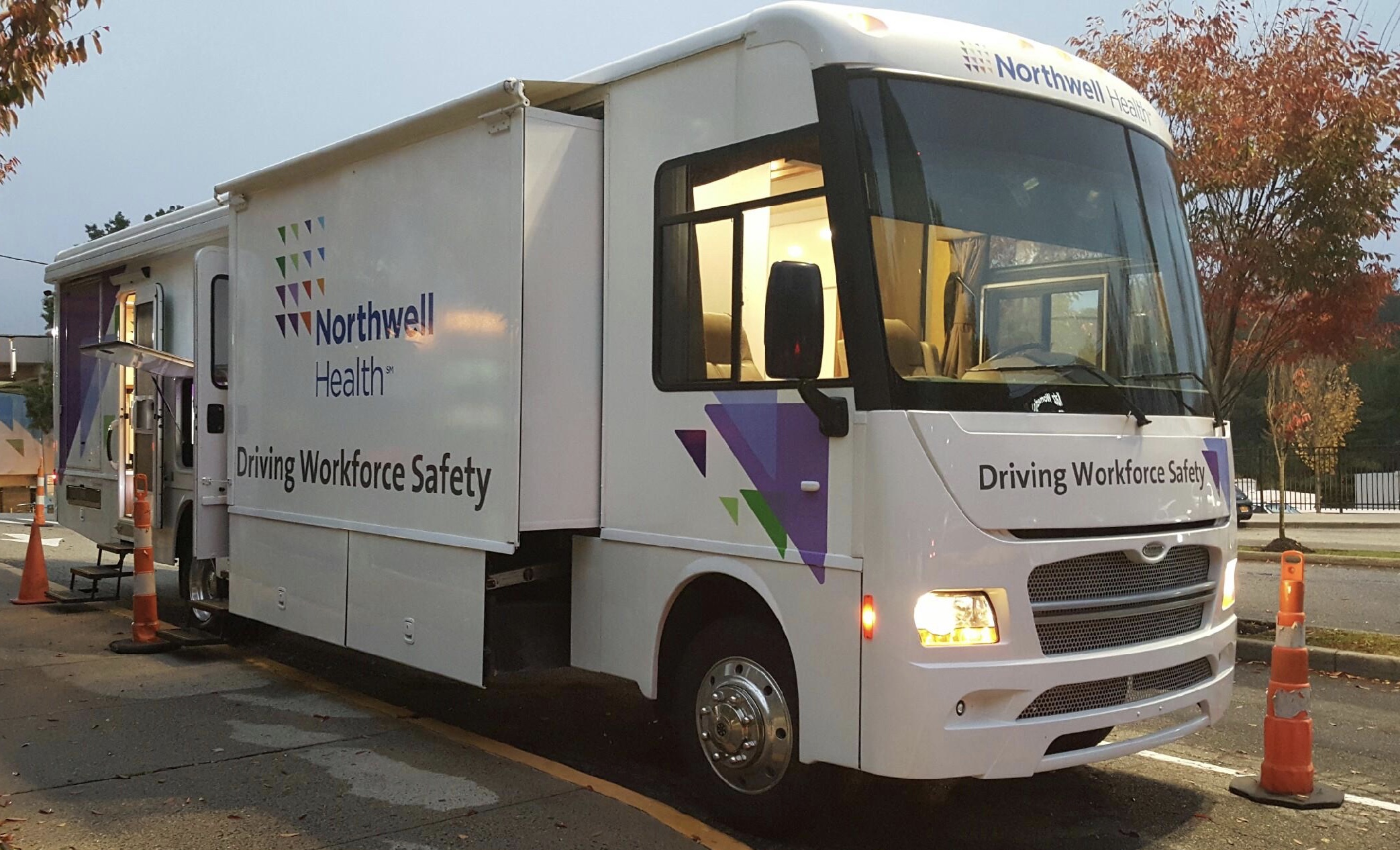 For the first time on a university campus thanks to a unique partnership with Northwell Health System, nursing students at LIU Post will get hands-on experience in using state-of-the-art equipment to move patients properly, safely and comfortably.
In a joint effort with the School of Health Professions and Nursing, The LIU Post Interprofessional Simulation Center and Northwell's Work Force Safety Department, third-year nursing students will learn how to do it right when Northwell's innovative Safe Patient Handling and Movement (SPHM) Mobile Training Center pulls up to the Brookville campus on Sept. 6 and Sept. 7. The van comes packed with the newest devices in patient-lift technology designed to eliminate stress on health-care staff.
"I think it's extremely important for our future nurses to avoid injury," said Teresa Heithaus, MSN, RN-BC, assistant professor in the School of Health Professions and Nursing at LIU Post. According to the U.S. Bureau of Labor Statistics, nurses and nurses aids rank among the top 10 professions in the country for suffering spinal injuries because repeatedly lifting patients manually over the course of their careers takes a heavy toll. Heithaus is the faculty leader for this course.
"We're going to give the students Safe Patient Handling 101," explained Paul Power, a trained paramedic and director of Work Force Safety for Northwell Health, who oversees the training van program. "Nursing and health care are very physically demanding. We want to teach them how to protect their bodies because by protecting themselves, they'll protect their patients, too."
Under a recently passed New York State law, every health-care provider who works in a hospital or a nursing home now has to be trained annually in safe-patient handling. For Northwell's Power, that mandate means instructing some 25,000 staff people a year. This visit to LIU marks the first time the van has come to a campus, he said.
"We have the only mobile safe-patient training center in the world," he said. "It's a one-of-a-kind vehicle—essentially, it's a simulated hospital room on wheels."
According to LIU Post's Heithaus, making health-care professionals aware of technical advances in patient lifting is key to promoting career longevity because "there's no safe way to lift an adult patient manually."
All told, 80 third-year nursing students, divided into groups of eight, will get the training, which will be held in half a dozen sessions lasting 45 minutes each over the course of two days. Moving forward, she hopes to involve the entire school in this program. Instead of a live human being, the students will be handling a mannequin. Just as important, they'll be working with a fully functioning hospital bed equipped with the latest features.
"I want our students to know what's out there and that this is something they should be using," Heithaus said, adding that old habits are hard to change—as the injury statistics show. "We don't want them to default to manually moving a patient with a group of co-workers because at the end of the day someone is going to get hurt."
"If we can teach these nursing students the right way from Day One," said Northwell's Power, "I think we can create the health-care provider of the future who knows what's best for themselves—and the patients!"