Tilles Center for the Performing Arts at LIU Post begins its 2018-2019 season with a remarkable line-up this fall. Among the featured guests are the supremely talented Diana Ross, a pair of very funny guys, Steve Martin and Martin Short, the iconoclastic rockers Pat Benatar and Melissa Etheridge, plus NFL sports icon Terry Bradshaw and former President George W. Bush, just to name a few.
"We always present world-class orchestras, unique dance performances and national Broadway tours but now we've also added more classic rock and pop shows," said Shari Linker, Tilles Center's director of communications and engagement, who wanted to remind LIU students that "it's not just your father's performing arts center!"
Indeed, the Tilles Center's diverse programming appeals to an audience of many generations. And, of course, there's not a bad seat in the house.
As always, LIU students with the proper ID can receive discounts that range from $15 to $20 a ticket, depending on the show and available seating. Students also have the chance to work in the box office, be an usher at performances, or become an intern in the administrative office.
"We are always looking for students," said Linker. "In fact, many of our full-time people started off as students here." She suggested that interested students drop by the Tilles Center office located off the Goldsmith Atrium and speak to whoever's sitting at the front desk.
The new season officially gets underway on Sept. 13th  when former quarterback and current TV sports analyst Terry Bradshaw takes the stage at 8 p.m. for an inspirational and, no doubt, hysterical evening moderated by WFAN's Mike Francesa.
Next up on Sept. 22 will be Neil Sedaka, the multi-million selling pop star known for his 1960s' radio chartbusters like "Calendar Girl" and "Breaking Up Is Hard to Do." He penned his "Stairway to Heaven" a decade before Led Zeppelin unleashed theirs—and the title is their only similarity. He'll be followed on Sept. 28 by the highly entertaining Jon Batiste, best known for leading his Stay Human band on The Late Show with Stephen Colbert. Here he'll be diving deep into the American musical landscape, ranging from the early jazz of New Orleans, where he's from, to the sounds of the present.
Diana Ross—Motown singer who founded the Supremes, actress ("Lady Sings the Blues") and record producer—kicks off the Gala 2018 show at Tilles Center at 8:30 p.m. on Oct. 6. Billboard magazine named her the "Female Entertainer of the Century" in 1976. Forty years later Ross received the Presidential Medal of Freedom, the nation's highest civilian honor, handed to her by President Barack Obama at the White House.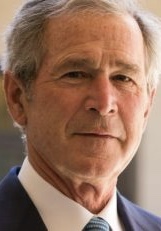 In partnership with the Global Institute at LIU, headed by former Democratic Congressman Steve Israel, Tilles Center will present a talk by President George W. Bush at 7 p.m. on Oct. 25, less than two weeks before the November mid-term elections, so what he has to say could have national repercussions.
Also on the bill in October are Melissa Etheridge on Oct. 7, as well as Pat Benatar and Neil Giraldo, who will perform an acoustic show on Oct. 12, which marks LIU Post's Homecoming weekend. Long Island native and hit EDM artist 3LAU (aka Justin Blau) is set to play the 2242-seat Concert Hall the night before.
A much smaller venue, the recently renovated Krasnoff Theater at Tilles Center, formerly Hillwood Recital Hall, gets its grand opening on Sept. 28. So stay tuned for that event's special line-up.
Those wild and crazy guys, Steve Martin and Martin Short, say they'll provide "An Evening You Will Forget for the Rest of Your Life" at the Tilles Center on Nov. 18. Whether they'll live up to their promise remains to be seen.
For a closer look at the Tilles Center calendar of events, click here.