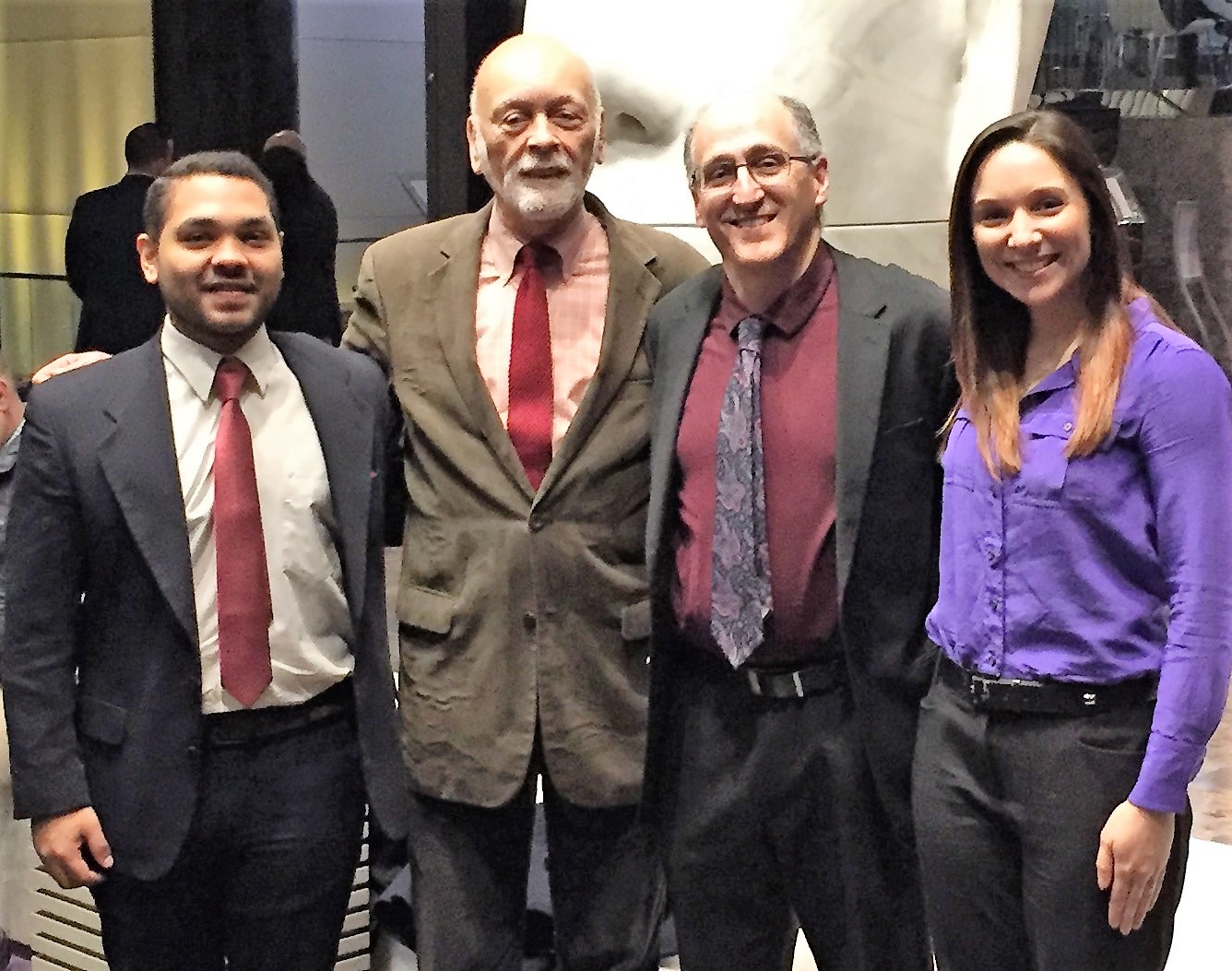 Led by Dr. Scott Carlin and Dr. Lester Wilson, Long Island University participates in an ongoing relationship with the United Nations Department of Public Information, which involves contributing collaborative ideas that advance international NGO concerns. Dr. Carlin, the Director of LIU Post's Center for Sustainability, and Dr. Wilson, who oversaw LIU Brooklyn's United Nations Graduate Certificate Program until his recent retirement, have chosen students Kristen Royal and Danny Mendoza as youth representatives to join in UN DPI briefings, events, and conferences.
Royal and Mendoza were chosen because of their personal strengths.
"As youth representatives to the UN, both students view this as an opportunity to take what they have learned at LIU and to apply those skills at the UN," said Dr. Carlin, who added that Royal co-authored a white paper that will be shared with UN colleagues. Titled "GreenTech LIU: A Roadmap for a Collaborative, SDG Campus," it summarized the United Nations 17 Sustainable Development Goals, which were adopted in 2015.
At a meeting on April 12th, the four agreed that Long Island University academic programs should explore new opportunities to participate in more UN DPI initiatives.
This semester 19 students and LIU Post Dean of the College of Liberal Arts and Sciences Nate Bowditch attended a UN DPI event titled "STEAM Education for Global Citizenship to Achieve the SDGs." Dr. Carlin moderated a panel co-sponsored by the Permanent Missions of the Republic of Korea, the Republic of Tunisia and Sri Lanka to the United Nations, UNESCO New York Office, NGO Steering Committee for an International Day of Education for Global Citizenship, and the NGO-DPI Executive Committee.
"It really opened up new worlds for students who attended the event," said Dr. Carlin, who cited a student display in the recently completed library on the UN Sustainable Development Goals, as well as a student-run recycling drive and a mini-conference on child sexual abuse to be held at the end of the month—all inspired by the conference.
Dr. Carlin believes that the United Nations-LIU relationship can have a far-reaching effect on LIU students.
"In its own way, the UN is a university," said Dr. Carlin. "They run lectures and discussions every day. It is an incredible place for networking, and it is an incredible place for students to learn and to develop strong skills in public speaking, communication, diplomacy, public policy, et cetera."