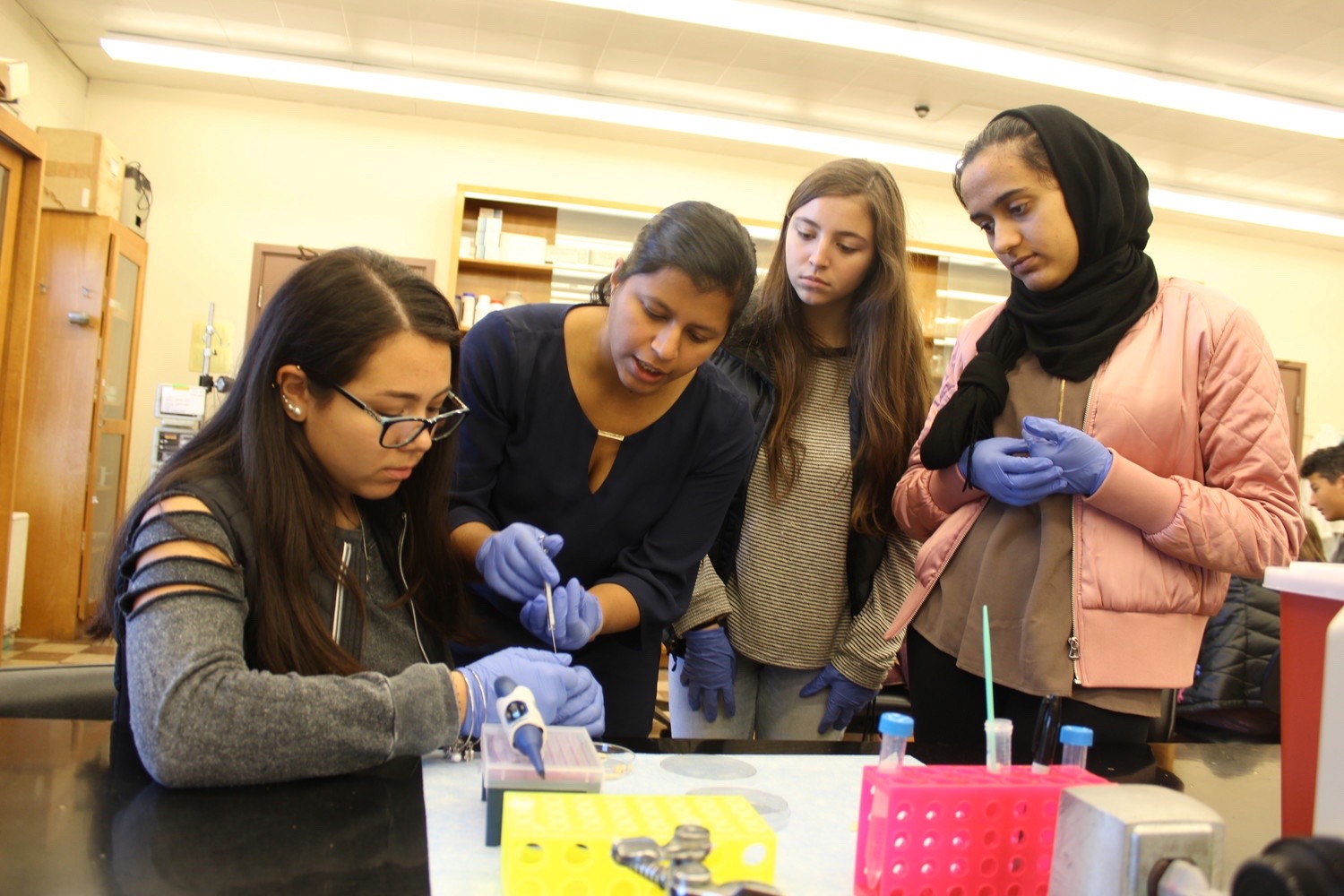 Dr. Tejas Bouklas, assistant professor of biomedical sciences in the School of Health Professions and Nursing at LIU Post, has been invited to present her latest research on an alarming new pathogenic fungus at the Young International Society of Human and Animal Mycology Symposium to be held this summer in Amsterdam.
The title of her abstract is "Newest Kid on the Block: Characterization of the novel multi-drug resistant pathogen, Candida auris."
"It looks nothing like anything we've known before, and it's completely resistant to any therapy you hit it with," said Bouklas, who has studied microorganisms that cause disease in patients whose immune systems are weak.
Since Candida auris was first discovered in the ear of Japanese patient in 2009, this superfungus has spread around the world, reaching the United States in 2016 and becoming particularly prevalent in New York. According to the Centers for Disease Control and Prevention, out of the 215 known cases in the United States, New York had 129 of them. It can threaten people with HIV and AIDS, as well as organ transplant recipients and diabetics.
"What we have today doesn't work, so we need more novel therapies," Bouklas explained. "Part of the research we're going to show is how fast it multiplies—that's the scary part."
Bouklas and her undergraduate research assistants, Lindsey Masone, a senior in the LIU Post Biomedical Technology Program who's also the campus representative for the Association of Schools of Allied Health Professions, and Susanna Mirabelli, a senior in the LIU Post Honors College, obtained 10 strains of C. auris from the CDC to study. In their laboratory, they infected waxworms and mice.
"These students did wonderful work," said Bouklas, who said she's honored as a junior faculty member that she gets to go to Amsterdam—her first trip to Europe—and also present research done by undergraduates at LIU Post. Bouklas has been an assistant professor in LIU Post's Department of Biomedical Sciences since 2016.
The International Society of Human and Animal Mycology (ISHAM) awarded Bouklas a grant to give an oral presentation of her research at this year's Young ISHAM symposium, which includes ISHAM members who are 40 years old and under. The event will take place in June in Amsterdam, Netherlands.