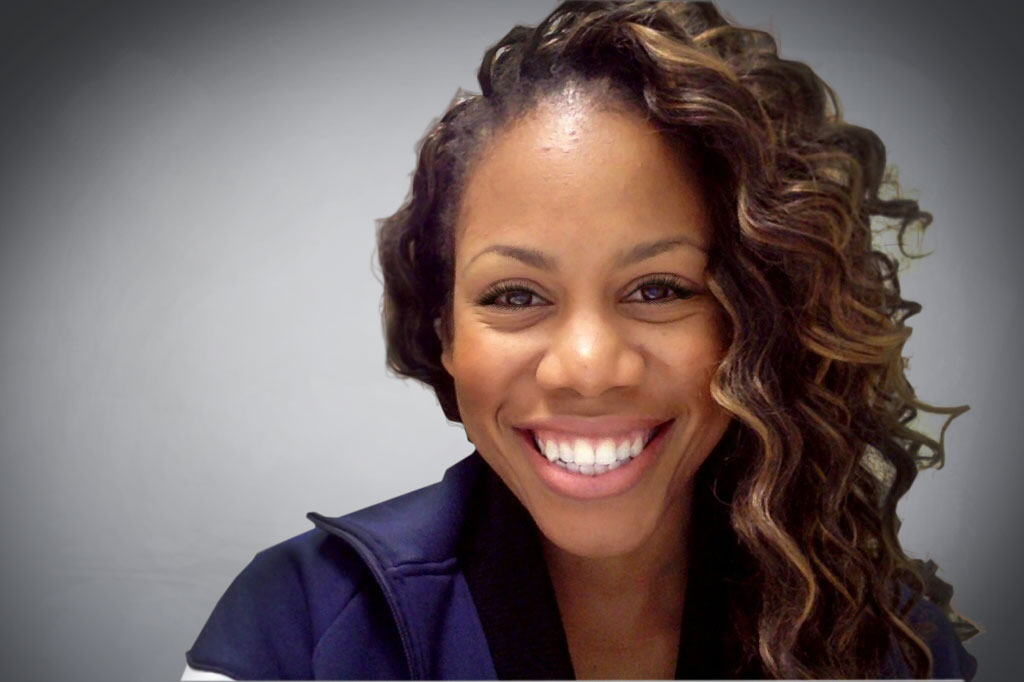 Feminist sports psychology expert Dr. Leeja Carter, director of the Center for Performance Excellence in Applied Kinesiology (PEAK) at LIU Brooklyn, was the featured speaker at an event marking International Women's Day at London South Bank University.
Addressing the evening's theme, "Can We Break Down Barriers in Sports?" on March 8, Dr. Carter, a Fulbright scholar, spoke about how these obstacles can affect all cultures, ages and people. In her lecture titled, "Never Settle," she credited  her father with giving her such advice, adding that his words have continued to inspire her feminism and her advocacy work.
"I've found that one of the things that benefits women is to share their stories about health and sport," said Dr. Carter, who is an assistant professor in the Division of Athletic Training, Health and Exercise Science (ATHES) at LIU. "Through story-telling we can explore women's health experiences—especially concerning physical activity and look at the support needed."
At London South Bank University (LSBU), she has been looking at LSBU's drive to get more than 5,000 young women involved in sports in South London.
Dr. Carter shared the panel at LSBU with Britain's oldest female triathlete, Eddie Brockelsby, 74.
"It's great to be a part of this vital discussion," said Brockelsby, "encouraging people not to give up but to keep participating in physical activities that appeal to them and contribute to their overall fitness." Brockelsby is the director of Silverfit, a charity that helps older people promote healthier aging through physical activity.
Dr. Carter's work has focused on helping sports professionals enable women of color to gain more access to exercise and the benefits of sports psychology.
"My interest in women's health and sport started with the women in my own family," she said. "Some of them had chronic illnesses like diabetes, and it made me passionate about wanting to create positive change."
Dr. Carter created the PEAK Program at LIU Brooklyn in 2015. She describes it as an all-in-one program that combines research-applied sports psychology practice and student training for both the LIU and Brooklyn communities. She was awarded the Fulbright Specialist award in 2018 to serve as a Visiting Scholar at LSBU to consult on projects supporting women's physical activity and sports engagement. Her current gender advocacy project is Beyond Me Too–Sport, which is running with an LIU alum and former LIU Brooklyn athlete, Jahmia Phillips.
Dr. Carter also has an active cooking blog, Cledo's Kitchen, which features her recipes and reviews on gluten-free, vegetarian meals. For more information about Dr. Carter, go to her website.