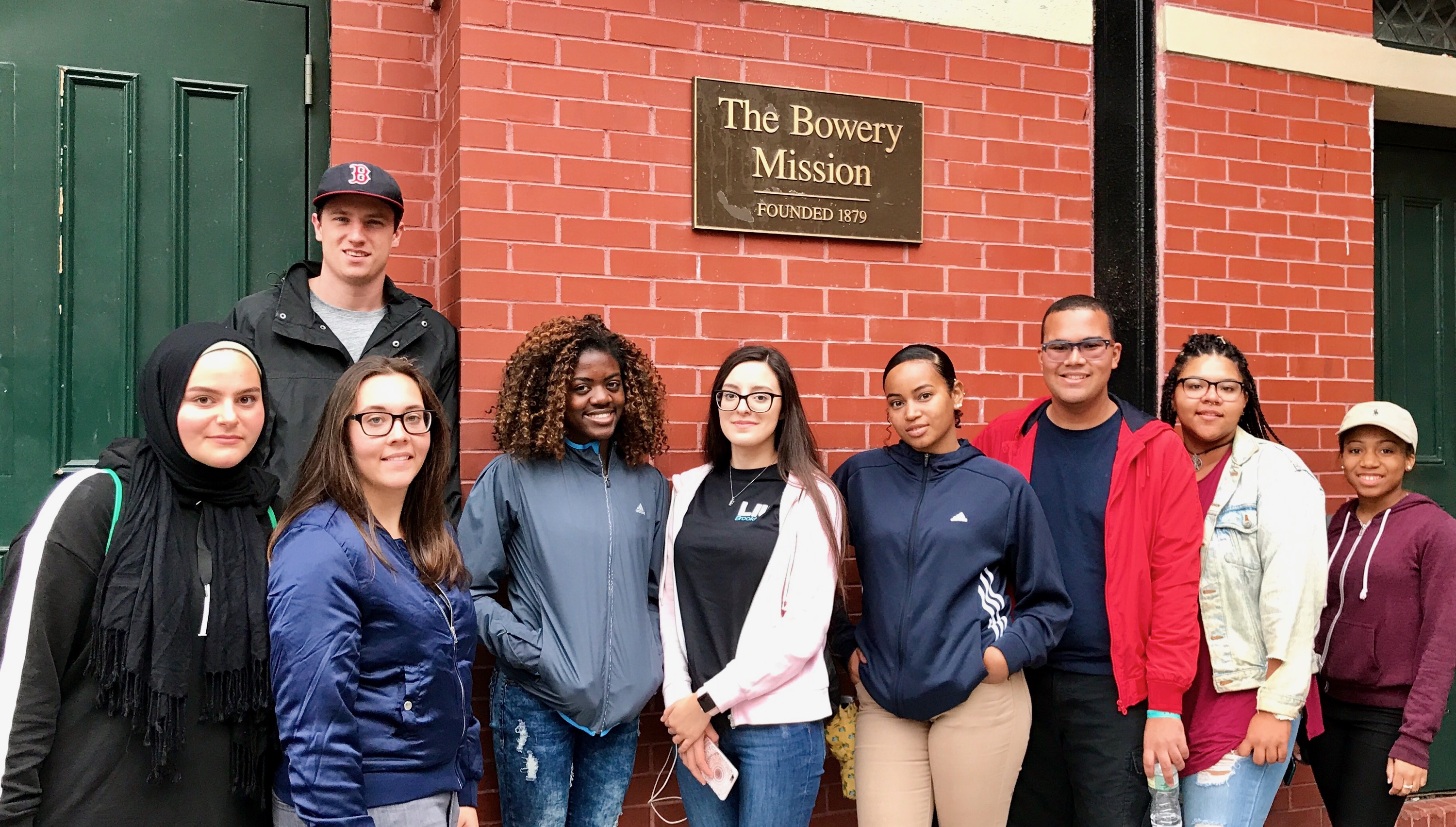 As they celebrated the beginning of the academic year – and for many, the beginning of their collegiate careers – students at LIU Brooklyn also celebrated the spirit of the "LIU Cares" Initiative during a Blackbird Day of Service at LIU Brooklyn's Fall 2017 Orientation on September 2.
The LIU Brooklyn students prepared meals for cancer patients and their families at the American Cancer Society's Hope Lodge in Manhattan, fed those in need at the Bowery Mission, and wrote letters of gratitude for members of the military currently deployed overseas. In total, more than 50 LIU Brooklyn students participated, contributing more than 200 hours of service.
LIU Cares is a multi-dimensional initiative across the University's residential and regional campuses, giving students, faculty, staff, and alumni expanded access to evolving and active partnerships with community agencies and organizations. The LIU Cares initiative is an extension of LIU's long-held tradition of volunteerism and community engagement, both locally and around the world. LIU Post and LIU Brooklyn are routinely named to the President's Honor Roll for Community Service, with students performing tens of thousands of hours of service each year. For more information, visit LIUCares.org.