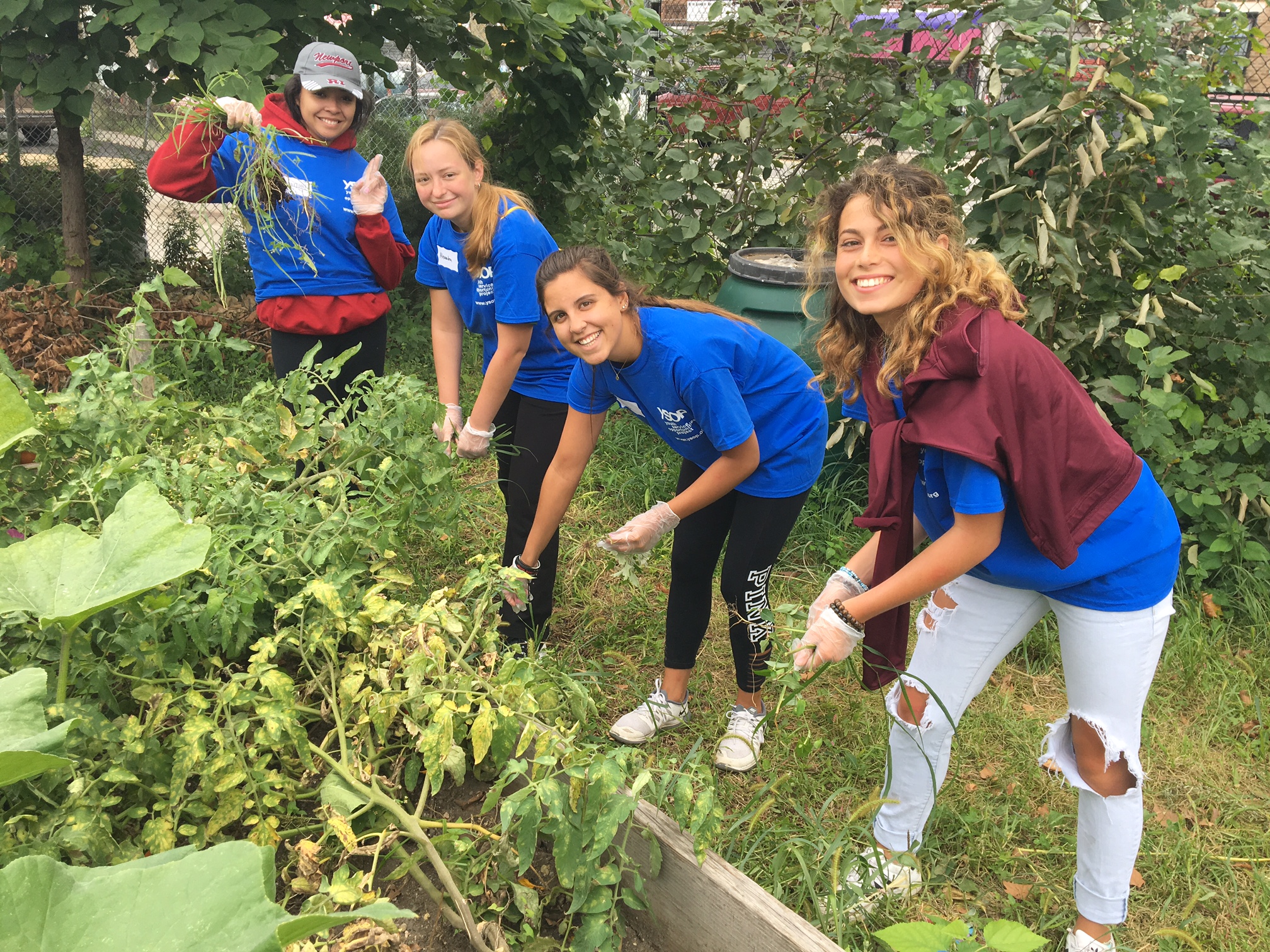 One of LIU Post's fastest-growing traditions introduced students to the spirit of the LIU Cares Initiative, as members of the Class of 2021 joined in the First-Year Service Initiative over Labor Day Weekend. The First-Year Service Experience has become a cornerstone of LIU Post's Orientation activities, exposing new students to the powerful bonds between the University and its neighboring communities.
Over the course of three days, LIU Post students joined forces with the Youth Service Opportunity Project for a variety of service projects throughout Long Island and New York City. Students assembled toiletry kits for the homeless, cooked a meal at a senior citizens' center, and planted flowers at the Garden City Bird Sanctuary. In total, LIU Post students contributed more than 1,100 hours of service.
LIU Cares is a multi-dimensional initiative across the University's residential and regional campuses, giving students, faculty, staff, and alumni expanded access to evolving and active partnerships with community agencies and organizations. The LIU Cares initiative is an extension of LIU's long-held tradition of volunteerism and community engagement, both locally and around the world. LIU Post and LIU Brooklyn are routinely named to the President's Honor Roll for Community Service, with students performing tens of thousands of hours of service each year. For more information, visit LIUCares.org.