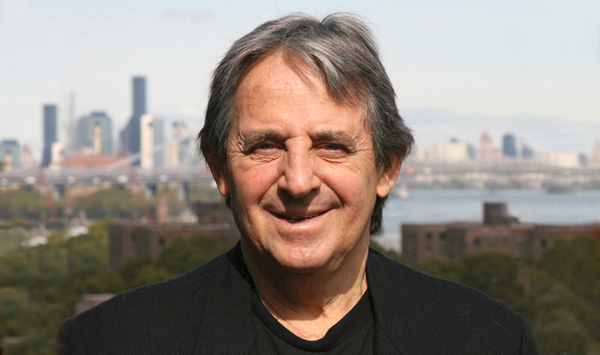 In the age of social media, when information travels at a blinding pace, award nominations become a live event.
When Norman Steinberg was nominated for an Emmy, though, as part of the writing team for Flip, he found out with a phone call.
"I had left Los Angeles and was back in New York," said Steinberg. "The head writer of the show called, Herb Baker. He said, 'We've been nominated.'"
With no Internet in 1971, Steinberg verified the information the only way he could: in print. "I saw my name in Variety," he recalled.
The Emmy festivities weren't yet what they are today – "You went to the Emmy show, had a few drinks and went home," Steinberg recalled – but he still dressed to impress.
"I borrowed a brown velvet suit from a friend," Steinberg said with a laugh. "My mother pinned up the pants."
Steinberg's mother and wife attended with him, and were there to see Steinberg collect his Emmy, when Jimmy Durante presented the award for Outstanding Writing Achievement in Variety or Music to the staff of Flip, including Steinberg, Baker, and the show's star, Flip Wilson, among others.
Now, Steinberg draws on his writing experience as he leads the TV Writers Studio at LIU Brooklyn, and as another cohort of aspiring writers begins the program, Steinberg looks to this year's Emmy nominees as examples for his students.
"If there is a distinct manner of telling stories," Steinberg said of this year's writing nominees (including Atlanta, Veep, Better Call Saul, and The Handmaid's Tale, among others), "that's where I'll go in and dissect, and show how their technique of telling stories can help us understand how to tell our stories."
With the proliferation of original content on cable and streaming platforms, there's certainly no shortage of opportunities, although that abundance creates its own challenges. "The problem is that there is not enough time with the way television has exploded across the spectrum," Norman said.
So, how does he navigate the myriad options available? "Rather than saying, 'What's the new show?' I see where the writers I like are showing up."
And, as more of Steinberg's students graduate from the TV Writers Studio, he knows they'll continue to "show up" across the broadcast and streaming spectrum.