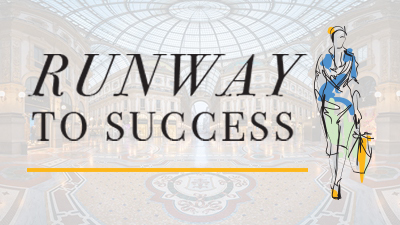 Under the leadership of industry expert Cherie Serota, LIU Post's Fashion Merchandising program is looking glamorous these days.
New York City is the fashion capital of the world. LIU Post's School of Business is approaching 20 consecutive years on The Princeton Review's annual list of best business schools. Conjoining those two assets was the logic that fueled the University's decision to launch a Fashion Merchandising program in 2015.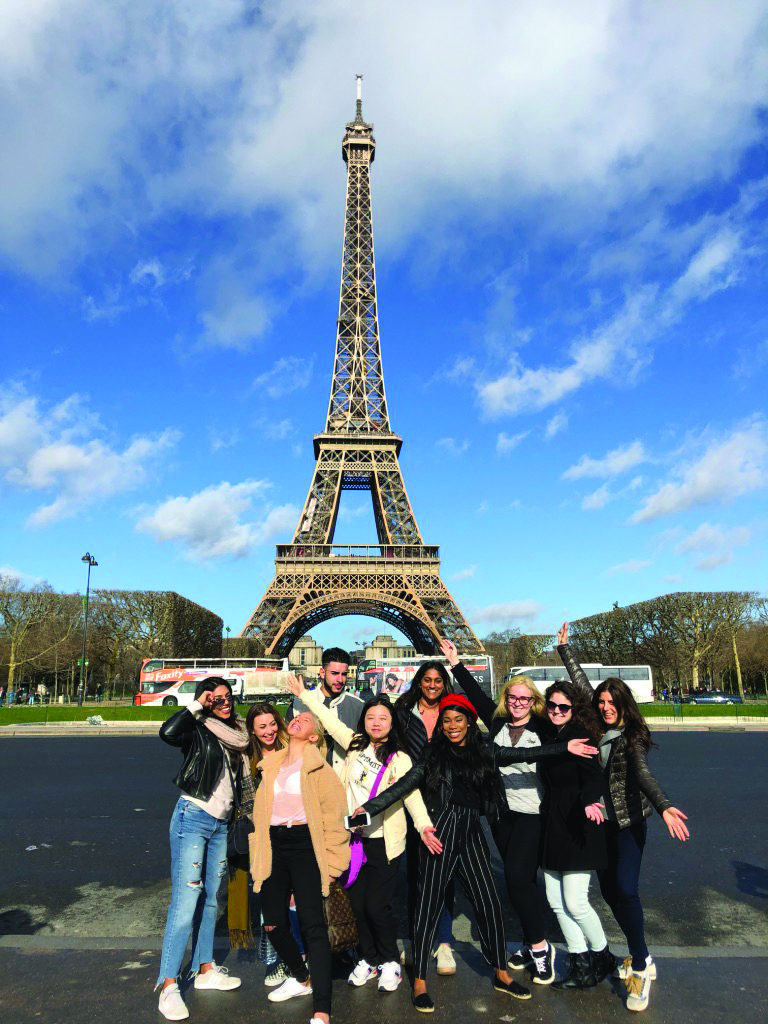 It should not then come as a surprise to see the program en vogue just three years later. With field trips abroad to fashion capitals in Europe, internationally-renowned guest speakers, industry-leading adjunct professors, frequent visits to Manhattan, a student-run boutique on campus, and much more, the excitement and pace are a perfect fit for such an ambitious degree.
As part of the College of Management, the B.S. in Fashion Merchandising teaches students business fundamentals and entrepreneurship, while fostering creativity in marketing and branding, with each class tailored to instruct industry-specific minutiae.
"We're educating students on a broad spectrum," Director Cherie Serota said. "They can go out and start their own businesses or they could work for a big company and be well versed in all the business aspects expected of them in today's fast-paced, global fashion industry."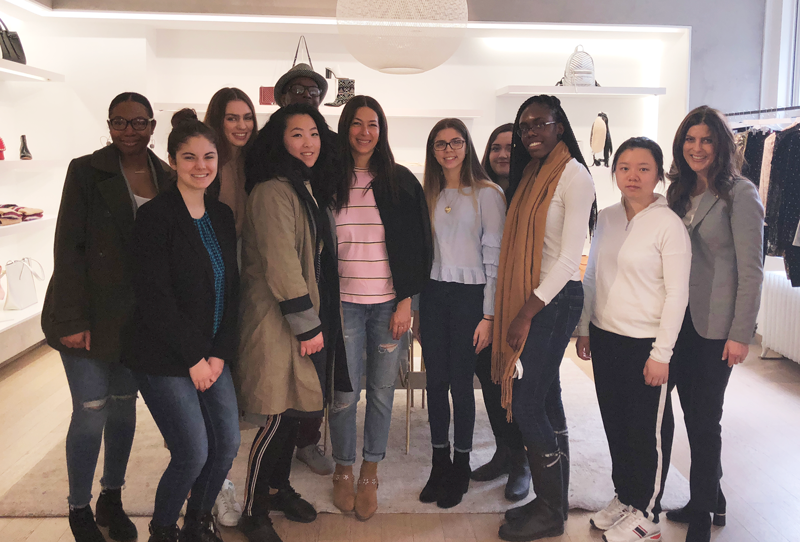 The faculty lineup is star studded from the top to bottom, with vision casting from Serota and College of Management Dean Robert Valli, both of whom are prominent authors, and classes taught by industry professionals like Margaret Nicklas, a branding executive at Nine West Group, and Caryn Hirshleifer, one of the owners of luxury retailer Hirshleifer's.
Those are just a few of the experts that students interact with on a weekly basis. Each semester they also rub elbows with some of the world's biggest fashion icons beginning with events and shows at New York Fashion Week in September, visits to Women's Wear Daily (WWD), The Doneger Group, and to meet prominent fashion designers at the New York City headquarters in between, capped off by an annual trip abroad.
During last year's trip to Paris, Pamela Golbin, chief curator of fashion and textiles at the Musée des Arts Décoratifs at the Louvre, met with students and signed copies of her popular book Couture Confessions.
"It's important to be in touch with global fashion scene," Serota said.
Behind-the-scenes access to runway shows, garment centers, and museum exhibits, provide invaluable exposure and networking opportunities for students.
"They get to feel and sense the fast pace of the industry," Serota said. "It's great for them to see what goes into a line from concept to completion."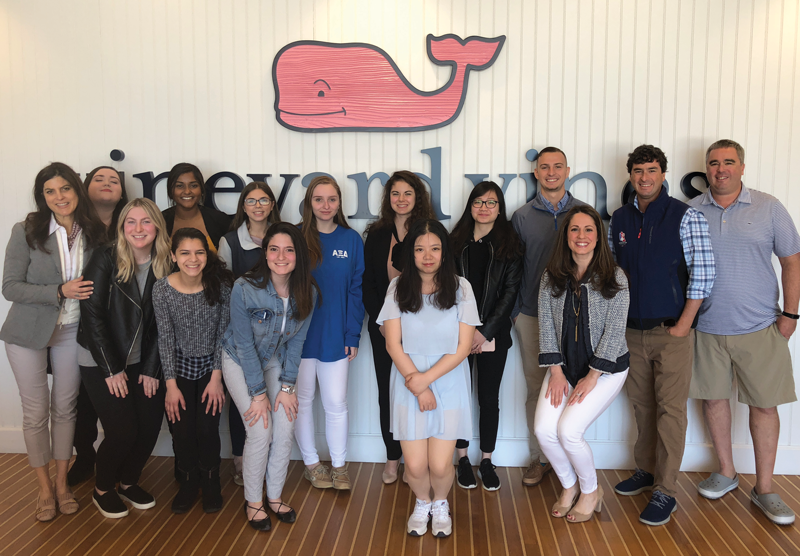 When students aren't soaking up expert knowledge, they are working with real products. The Student Body, one of LIU Post's student-run businesses, is a boutique offering designer clothing. In addition to picking out the clothing and working the floor, the program utilizes the boutique to teach students how to craft a business plan, with detailed strategies for social media, marketing, and branding. The program also boasts 25 top-of-the-line Pucci mannequins, donated by Saks Fifth Avenue in Huntington last December, along with 50 high-fashion vintage couture gowns from top designers, such as Jacques Fath, Ungaro and Yves St Laurent as part of its fashion archive. Over the summer, students conducted a runway fashion show in Hillwood Commons for an enthused audience of more than 200 during LIU's annual Summer Honors Institute (SHI).
The senior capstone project requires students create a fashion start-up, beginning with the inception of an idea all the way to the launch of a product, crafting a logo and exhaustive business plan in the process.
"It's amazing to see everything they learned in their four years here, before going out and doing it on their own," Serota said.