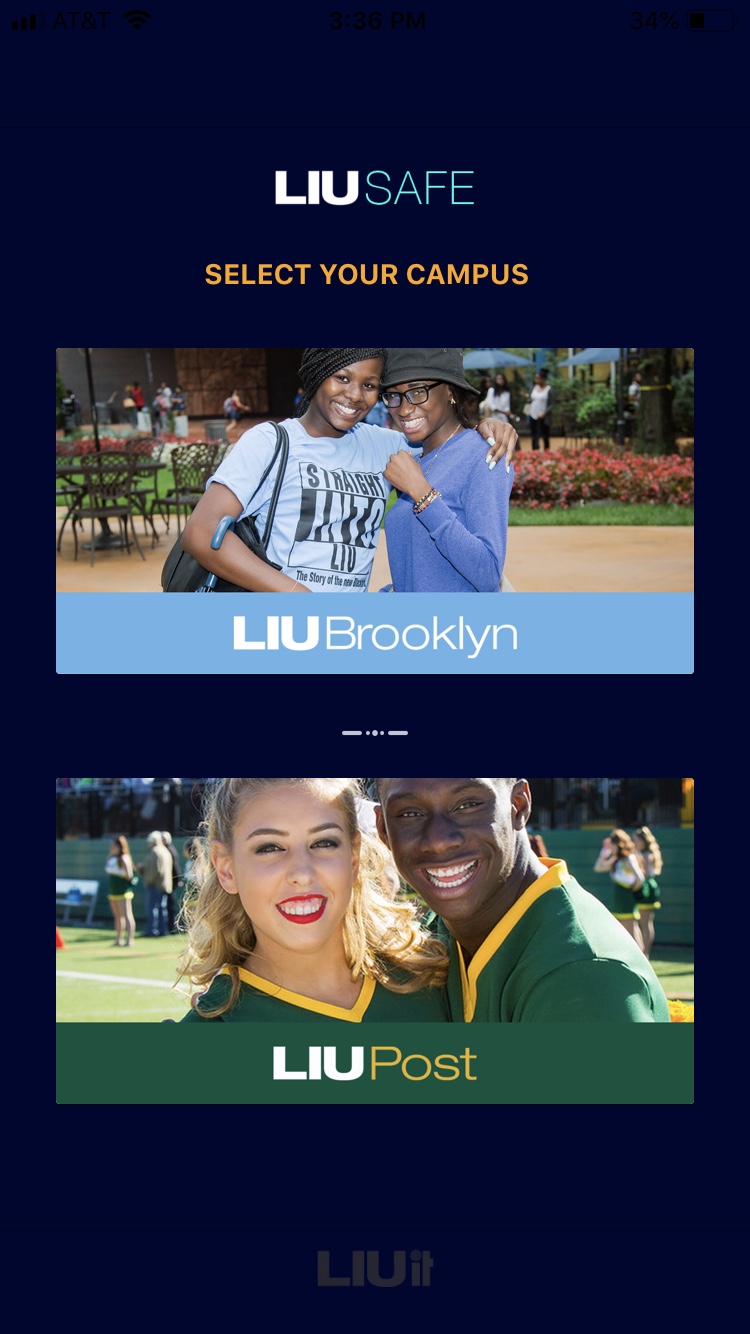 A new smartphone app called LIUSAFE will help students, faculty and staff at Long Island University to be ready to handle any emergency.
"This new app is free," said Michael Fevola, the University's Director of Public Safety. "We recommend you download it to your cell phone so you can be better prepared for any situation."
The new app, which can be accessed through a cell phone's app store, is supported by iOS and Android. For the iPhone link, go here; for Android, go here. It is also embedded in the LIU Mobile app. Once LIUSAFE is downloaded, it's always available on your cell phone regardless of wi-fi service.
Whether it's a bomb threat or a gas leak, a hazardous material spill or an active shooter condition, the new app puts the proper response right at your fingertips.
"It educates our community about what they can do in the event of an emergency," said Fevola. "What I love about this is that it doesn't just teach people what to do when they're on campus, it also informs their everyday life."
In particular, he recommends that people click on the "Run Hide Fight" icon on the LIUSAFE app and watch an 8-minute video on how best to survive this emergency before law enforcement arrives.
Here's an important reminder: The Public Safety Department serves the Brooklyn and Post campuses 24 hours a day, 7 days a week, all year-round.
To contact public safety officers at LIU Brooklyn, you can pick up an on-campus phone and dial ext. 1078; if you're off campus, use 718-488-1078. At LIU Post, if you're using an on-campus phone, dial ext. 2222; if you're off-campus, call 516-299-2222. Of course, calling 911 is always an option.
In the meantime, every student should register their cell phones with the LIU Post Emergency Alert System through the MY LIU portal.