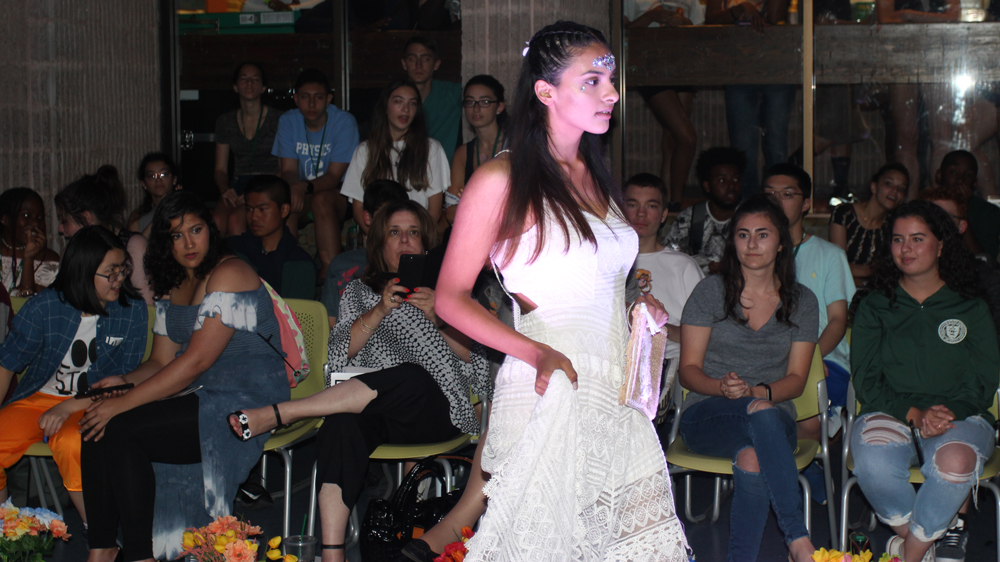 More than 200 people filled the fishbowl at the Hillwood Commons on Thursday night to enjoy the Summer Honors Institute's "A Passion for Fashion" 2018 program that featured students wearing 35 looks drawn from the garments and accessories of the Student Body Boutique, the student-run business at LIU Post. All told, more than 50 students were involved, from doing makeup and hair-styling to promoting the show on campus and modeling.
The theme of the fashion show was "Flowers in the Fall: A Celebration of Diversity." As the program put it, "In a society where models are expected to have a  certain look of perfection, SHI seeks to change the stigma by bringing bright flowers into a season of falling leaves, a sign of the changing seasons."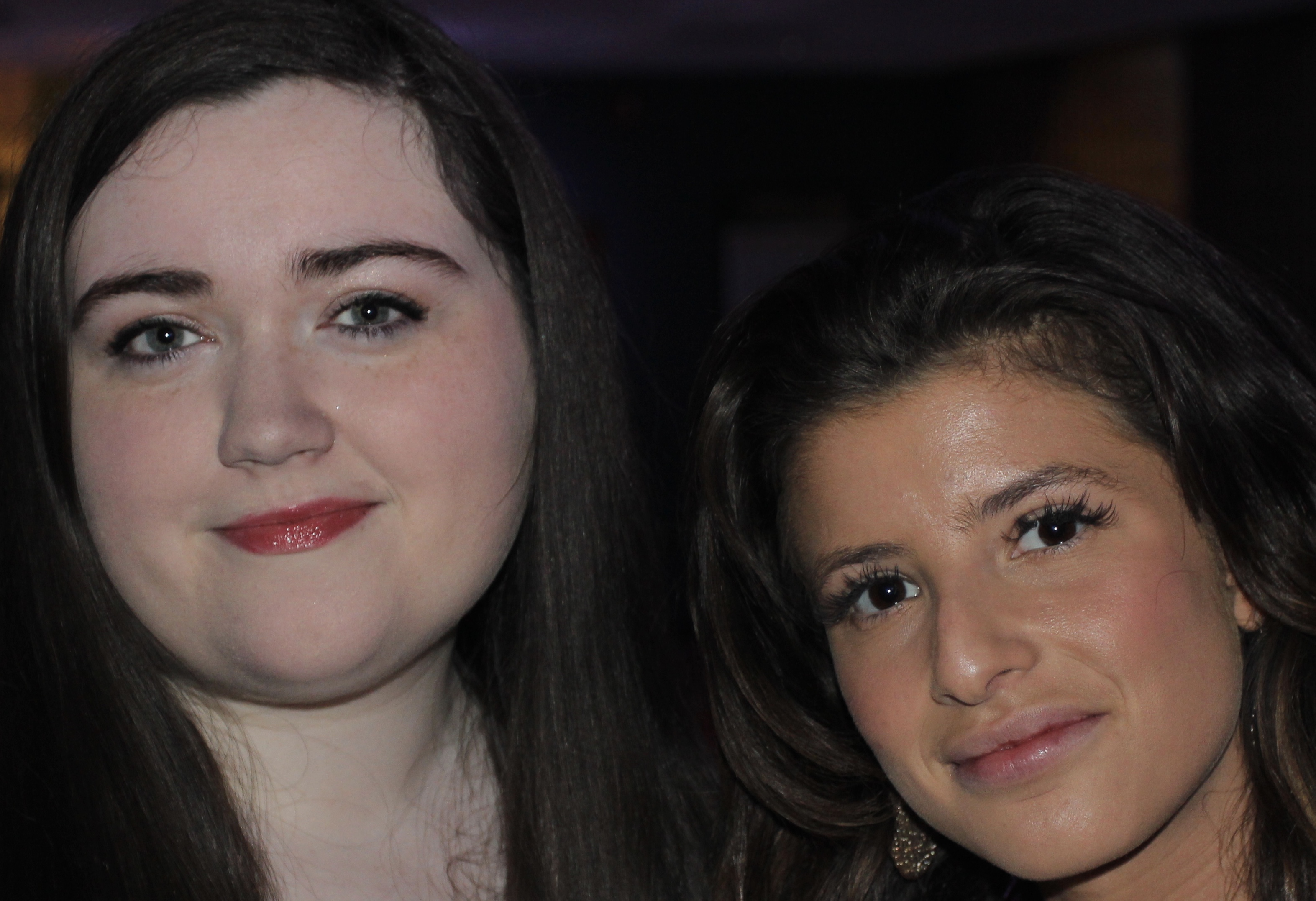 "We wanted to make sure that we pulled clothes in every size and make sure that we included men and women," explained Kelly Ahern, a marketing major and fashion merchandising minor who plans to graduate next spring. She and Danielle Arnouse, a senior fashion merchandising major, worked closely with Assistant Professor Cherie Serota, Director of Fashion Merchandising at LIU Post, to oversee the class of 15 students enrolled in the summer program.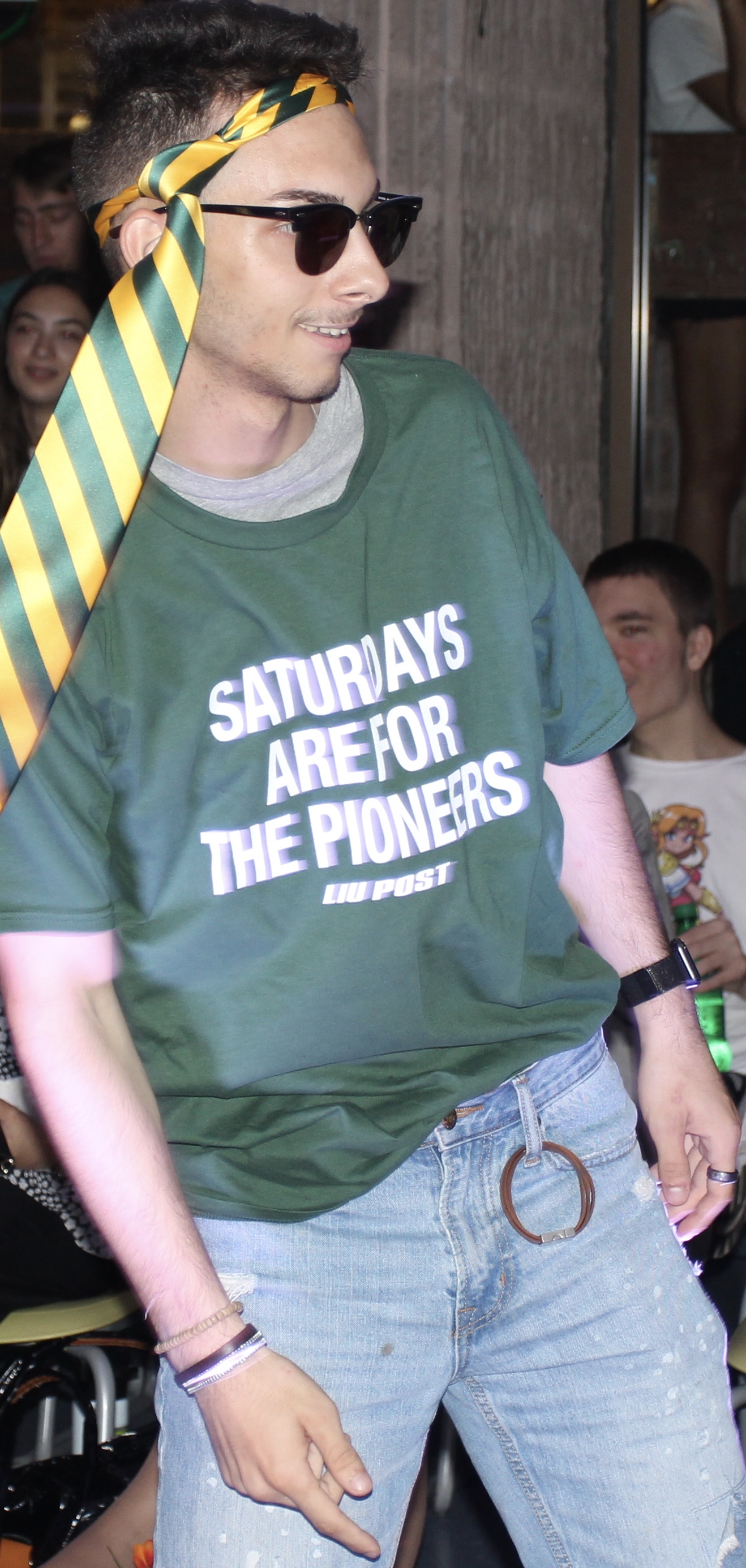 "We wanted these high school students to experience the fashion world," Serota said. "Every element that you would need to do in a fashion show we've taught them how to do. This is really introducing them to fashion merchandising."
"I learned a lot," said Marc Vazquez, a senior from Benjamin Cardozo High School in Bayside, Queens. Not only was he in Professor Serota's "Passion for Fashion" class, he was also a model in the show. He'd heard about LIU's summer institute from his high school classmate and girlfriend, Melissa Palencia. She was participating in SHI's Future Health Care Professionals program but knew he'd find the fashion institute appealing. Then he convinced her to model.
"Honestly, this was about me stepping out of my comfort zone," Palencia explained. "When he told me there was going to be a fashion show, I was like, 'Oh, I never would do that!'" After he told her he had an outfit for her, she started to soften up. "Then he texted me again: 'You're opening up the show!' So, I said, 'I guess I'm doing this!'"
"She invited me to the program and I invited her to fashion!" Vazquez said with a smile.