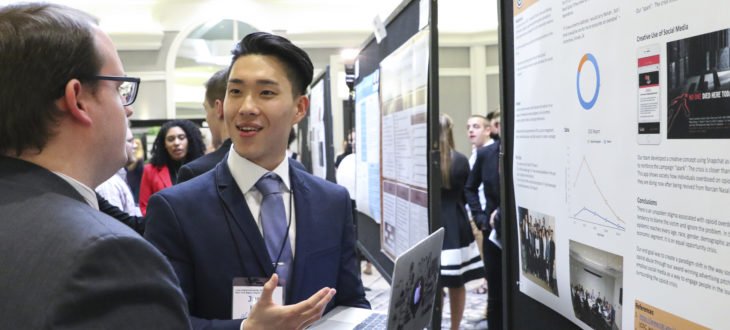 Alpha Chi National Honors Society has highlighted the compelling work of Jung Kim, an LIU Brooklyn biology major with a minor in English who graduated in 2018.
"All around the country, Alpha Chi members are producing extraordinary scholarship across disciplines," said the honors society in its announcement. "We'll be spotlighting some of their most compelling research projects in the coming months."
Kim was singled out for his project, "Opioid Epidemic: Should We Care?" It grew out of his summer internship at Foote, Cone & Belding (FCB) Health, an advertising agency specializing in healthcare.
"Our end goal was to create a paradigm shift in the way society views opioid abuse through our advertising campaign," Kim explained.
You can read the entire item by clicking here.