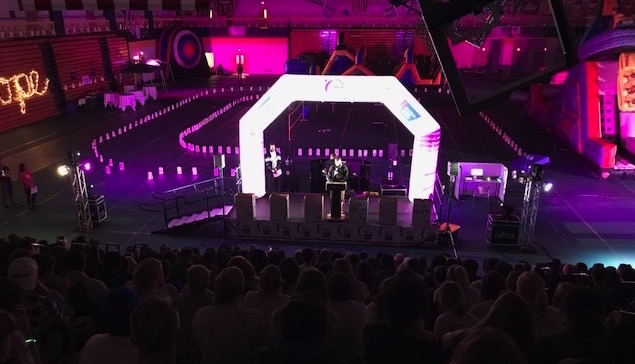 LIU Post held its annual Relay for Life with more than 600 students participating from 7 p.m. until midnight in the event at the Pratt Recreation Center.
With Pioneer pride running high, they raised more than $41,000 for the American Cancer Society on April 12.
Making a contribution was a moving experience for all those involved.
Samantha Adams, a freshman on the Relay for Life committee, helped to plan and organize the event because cancer has touched her life and she wanted to make a difference in the cancer fight.
"I relayed for my grandma and my little cousin," she said. "I lost my grandma four years ago who had been diagnosed with leukemia. My little cousin had a tumor but thankfully, because of donations and available surgery, she had surgery and has been in remission for six years."
Erica Ferrara, a junior on the committee, said participating in Relay for Life is "incredibly important" to her.
"It helps me to be able to help those who have been affected by cancer," she explained. "I love being able to support such a great organization and working with my peers."
This event is part of the LIU Cares service-learning initiative.