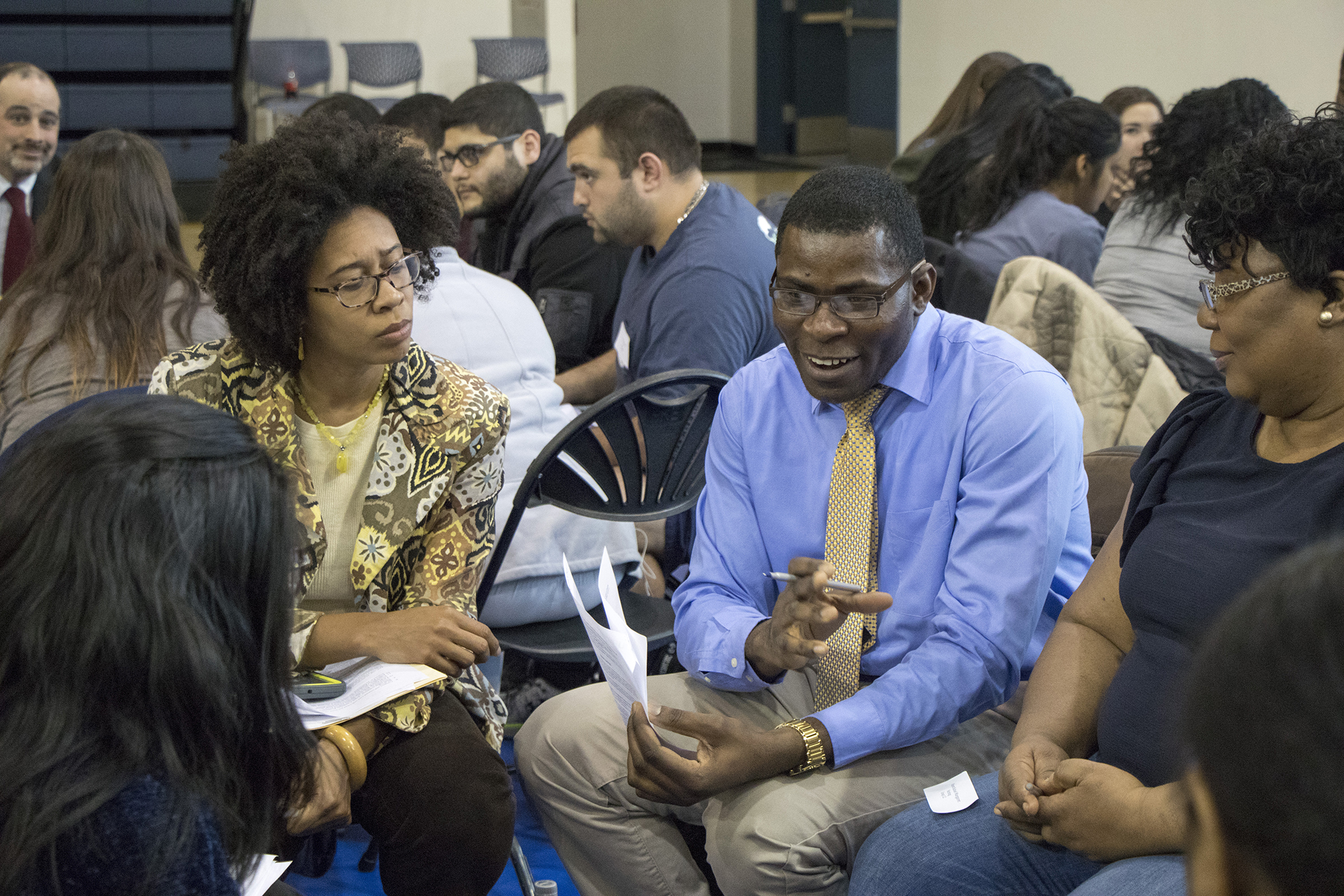 More than 550 LIU Brooklyn students from different health professions and majors came together in the gym at the Steinberg Wellness Center on April 12th for the sixth annual Interprofessional Education Event.
This event, which is held twice a year, is a joint effort of the School of Health Professions, the Arnold & Marie Schwartz College of Pharmacy and Health Sciences (LIU Pharmacy) and the Harriet Rothkopf Heilbrunn School of Nursing.
"It is important for students to learn about Interprofessional Education as they enter their professions," said Dr. Barry S. Eckert, Dean of the School of Health Professions at LIU Brooklyn. "Team-based health care is an important process that focuses the expertise of a team of professionals on the specific needs of each patient."
Students from a wide range of programs break down into small interdisciplinary teams to discuss a case study they've never seen before in order to resolve an ethical issue in health care. A faculty member in each group helps facilitate the discussion.
The overall goals of the Interprofessional Education program are to develop core competencies in four areas: understanding roles and responsibilities of all professions, the values and ethics in health care, communication within the team, and teamwork dynamics and relationships.
"We have been holding these events for six years," explained Dean Eckert. "These students utilize a case study to focus on a specific one of these competencies. We do a different case study in the fall from the one in the spring."