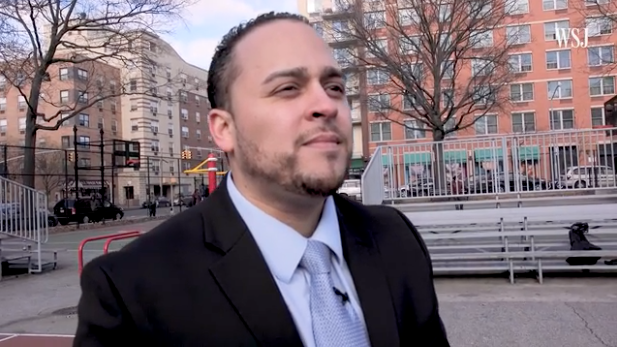 Socially responsible LIU Post alumnus Jonathan Ortiz (MS, 2009) has been featured in the Wall Street Journal discussing the plight of students weighed down by college loans. In a recent video called "Student Debt in America and the Hope of Affordable Education," Ortiz outlines the problem and becomes part of the solution.
Ortiz is the director of the Phipps Neighborhoods Financial Empowerment Center, a non-profit organization based in the Bronx, dedicated to helping struggling New York City residents improve their lives.
"For over nine years, I have assisted New York City residents rise above poverty by empowering them with information that impacts the way they move forward in managing their finances," said Ortiz. "From budgets to credit scores, the goal is for my clients to move forward and break the cycle of poverty that in over 95 percent of the situations has been holding them back from acquiring basic necessities."
He oversees a team of counselors that handles more than 2,000 counseling sessions a year. Their work has been covered by Telemundo, Univision, Bronx News 12, El Diario, and Bronxnet, to name a few media outlets. Ortiz is also an active LIU GOLD (Graduates of the Last Decade) member.
According to the U.S. Department of Education, the total U.S. government student loan portfolio in September 2017 topped $1.4 trillion. Nationwide some 5 million Americans are now in default. In the Bronx, the Journal reports, 19 percent of the students default on paying back their loans—the national rate is 22 percent.
"What ends up happening," Ortiz says on the video, "is that you end up in deep debt that you don't know how to control because you're coming out with a certificate or a degree and you're not finding jobs that are paying you enough to ever make a dent on these student loans."
To see Ortiz in the Wall Street Journal video, click here.