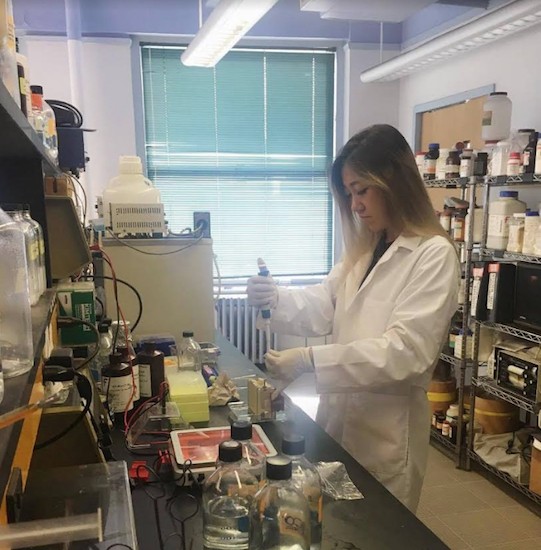 Nini Fan, a graduate student at LIU Brooklyn, has developed a unique business concept for LIU Brooklyn's science lab. Currently conducting research involving DNA sequencing, immunology and developmental biology, Fan had the idea to create a biotech consulting firm.
The project, sponsored by Innovation Corps, a program administered by the New York City Regional Innovation Node (NYCRIN) for the National Science Foundation, will ultimately provide genomic sequencing services to local Brooklyn companies and researchers, according to school officials, while also serving as a training program for biology students.
The project team is led by Edgar Troudt, Ph.D., assistant dean for research and strategic partnerships in LIU Brooklyn's School of Business, public administration and information sciences; Joseph Morin, Ph.D., professor and chairman of the Biology Department; and Jeanmaire Molina, Ph.D., assistant professor of biology.
"LIU Brooklyn is at the forefront of science and tech entrepreneurship and this project exemplifies the potential of novel ideas that derive from deep science. In a sense, biotech is the new coding, using biological components instead of a software algorithm to accomplish great advances. And with so many biotech companies located in close proximity of our Brooklyn campus, there are tremendous synergistic opportunities," Troudt said in a statement.
Read more in the Brooklyn Eagle here.