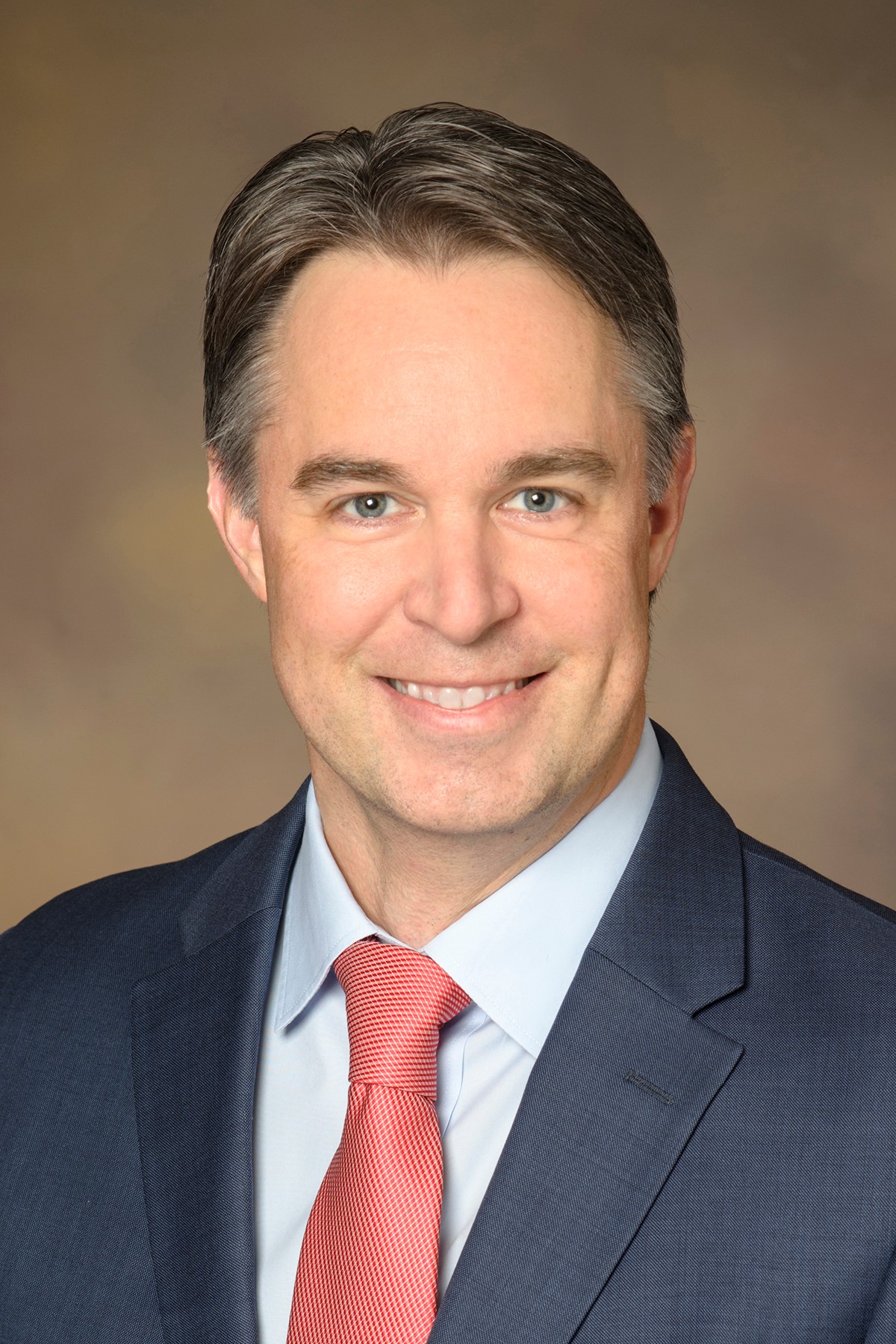 Accomplished Researcher to Bolster LIU's Upward Trajectory in Academics and Research
Long Island University President Dr. Kimberly R. Cline announced another important step forward in establishing LIU as a nationally recognized teaching and research university, with the selection of Dr. Randy Burd as the new Senior Vice President for Academic Affairs.
Dr. Burd joins LIU from the University of Arizona where he led the University's global research and strategic partnerships in the office of Research, Discovery and Innovation, and holds a faculty appointment as a Professor of Nutritional Sciences.  At the University of Arizona, Dr. Burd oversaw the expansion of initiatives to increase global research and created partnership infrastructures that connected faculty to new international research opportunities. With extensive expertise in technology and innovation, he built a research development team to link faculty research programs with novel internationally recognized academic distance curricula.  His research has been funded by the United States Department of Agriculture, the National Institutes of Health, American Institute for Cancer Research Foundation, and industry.
"Randy Burd has a proven record as a researcher and innovator," Eric Krasnoff, Chairman of the Board of Trustees of Long Island University, said.  "He will complement our experiential approach to learning and springboard LIU into the top ranks of national research universities."
"Randy Burd possesses the world-class research and academic credentials that will move Long Island University forward and help realize our bold vision," President Cline said.  "He will help continue our upward trajectory and further advance LIU as a great teaching and research university.  We are honored to welcome Randy to our senior leadership team."
"There is notable momentum at LIU in academics and research innovation, and I am excited to join the LIU leadership team that is advancing the University forward," Dr. Burd said.  "First and foremost, ensuring academic excellence and positive student outcomes is my highest priority.  I am honored to be included in a leadership team that understands the power that research has to change the world, and I look forward to working with LIU leadership and faculty to cultivate research opportunities at LIU.  With innovative leadership, top-notch faculty and engaged students, I see great things on the horizon at LIU."
LIU is achieving results from its program of strategic investments. This year, LIU was recognized as one of the top 20 selective private colleges in the nation on the "Overall Mobility Index," assembled by researchers from Harvard, Stanford, and Brown as part of the Equality of Opportunity Project. LIU Post (the University's primary campus for the purpose of regional and national evaluation and rankings) climbed 12 places in US News and World Report's ranking of Regional Universities (North) and was named to The Princeton Review's "Best Northeastern Universities" list for the first time in the University's history. These accolades follow comparable laurels from such prestigious publications and research organizations as Forbes and the Brookings Institution.
At LIU, Dr. Burd will help lead a team that is pursuing cutting-edge research, including Dr. John Pezzuto, Vice President of LIU Health and Research, and a recipient of the Volwiler Research Award by the American Association of Colleges of Pharmacy, who served on the 14-member search committee.
Dr. Burd serves on several editorial boards, including Nutrition and Cancer.  He is a member of NAFSA: Association of International Educators, and the Society for Thermal Medicine.  Among his accolades includes serving as Visiting Professor at the Universidad de las Américas Puebla, Mexico and he presents lectures in both nutrigenomics and entrepreneurship across the globe.  He previously served as Director of Pre-clinical Therapeutics in the Department of Radiation Oncology at Thomas Jefferson University before he was recruited to the University of Arizona to establish a Nutrigenomics program to identify new bioactive compounds that could be developed into therapeutics.
Dr. Burd received his undergraduate degree in Biological Sciences from the State University of New York (SUNY) College at Buffalo, and his Ph.D. in Molecular and Cellular Biophysics in 1998 from the Roswell Park Cancer Institute Graduate Division, SUNY at Buffalo.
President Cline thanked the 14-member search committee, composed of faculty and administrators from throughout the University, for a process that led to such an outstanding appointment.
"I am grateful to all the members of the committee who devoted so much of their time to this thorough process," President Cline added.
"This position sets the agenda for LIU to move forward and develop its commitment to innovative teaching and cutting edge research," Dr. John Lutz, Chair of the English Department at LIU Post, member of the search committee and Chair of the Post Faculty Council, said, "Dr. Randy Burd impressed the search committee with his academic vision, commitment to excellence, and track record as a researcher."
"The committee recognized immediately that Dr. Burd has strong academic credentials and a world class research profile," Dr. Michael Kavic, a Physics Professor at LIU Brooklyn and member of the search committee, said.  "What became apparent as the interview process continued, however, was that Dr. Burd possessed a dynamic vitality and sense of vision that set him apart from all the other candidates. I am convinced he will propel the academic mission and research efforts of our university to new levels of excellence."
The senior vice president for academic affairs is responsible for the academic quality of the educational programs taught by LIU faculty members across all of the campuses. LIU's search consultant was Witt/Kieffer.
# # #