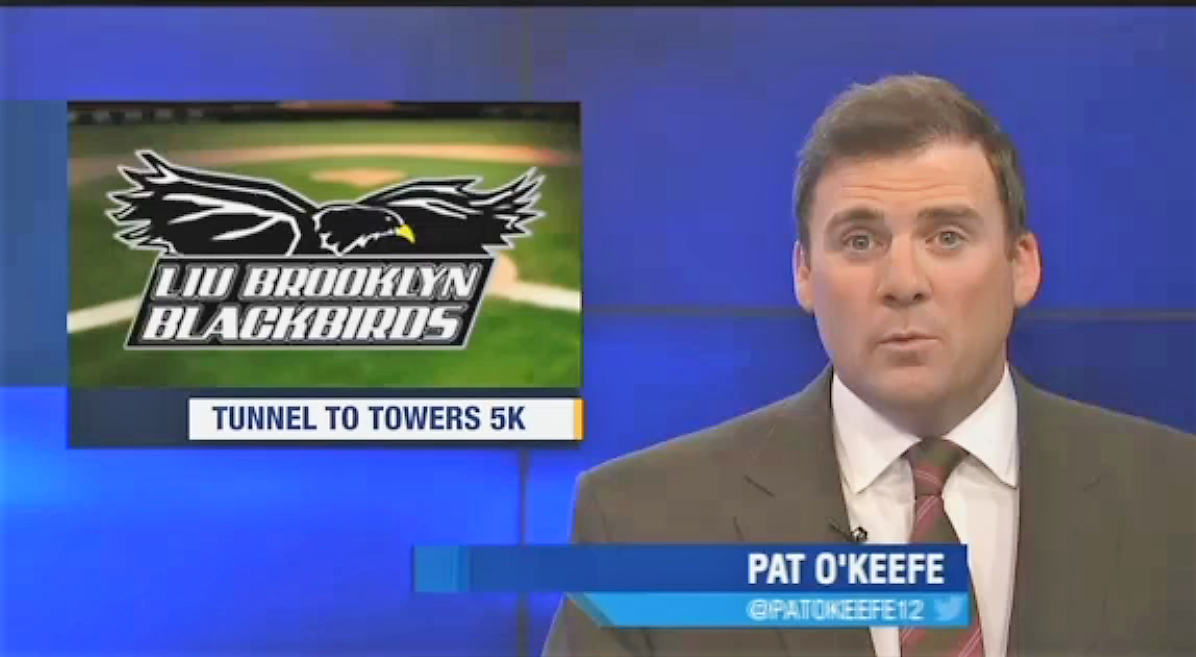 Team Raises $2,286 for First Responders, Injured Service Members
From the LIU Brooklyn campus, you could see where the World Trade Center once stood, something does not go unrecognized by its baseball team. This week they found a way to give back.  The LIU Brooklyn Blackbirds baseball team was featured on News 12 Brooklyn for their participation in the 2017 Tunnel to Towers Run on Sunday, September 24.
The Tunnel to Towers 5k Run honors Brooklyn Squad 1 firefighter Steven Siller, who ran from the battery tunnel to the World Trade Center with sixty pounds of gear on his back after his shift ended on September 11, 2001 and gave his life saving others. Andrew Turner '18, infielder and senior, organized the event, telling News 12, "Being from New York, having a lot of New Yorkers on the team, it's just something very important to us here."
Turner saw the opportunity to run with the LIU Blackbird baseball team as a bonding experience for the team as well as a way to honor the heroes of 9/11.
"It's a special meaning to be a part of something and give back to the people who sacrificed their lives. It means so much to do anything we can," said head coach Dan Pirillo.
The team raised $2,286 for the Tunnel to Towers Foundation which benefits first responders and catastrophically-injured service members.