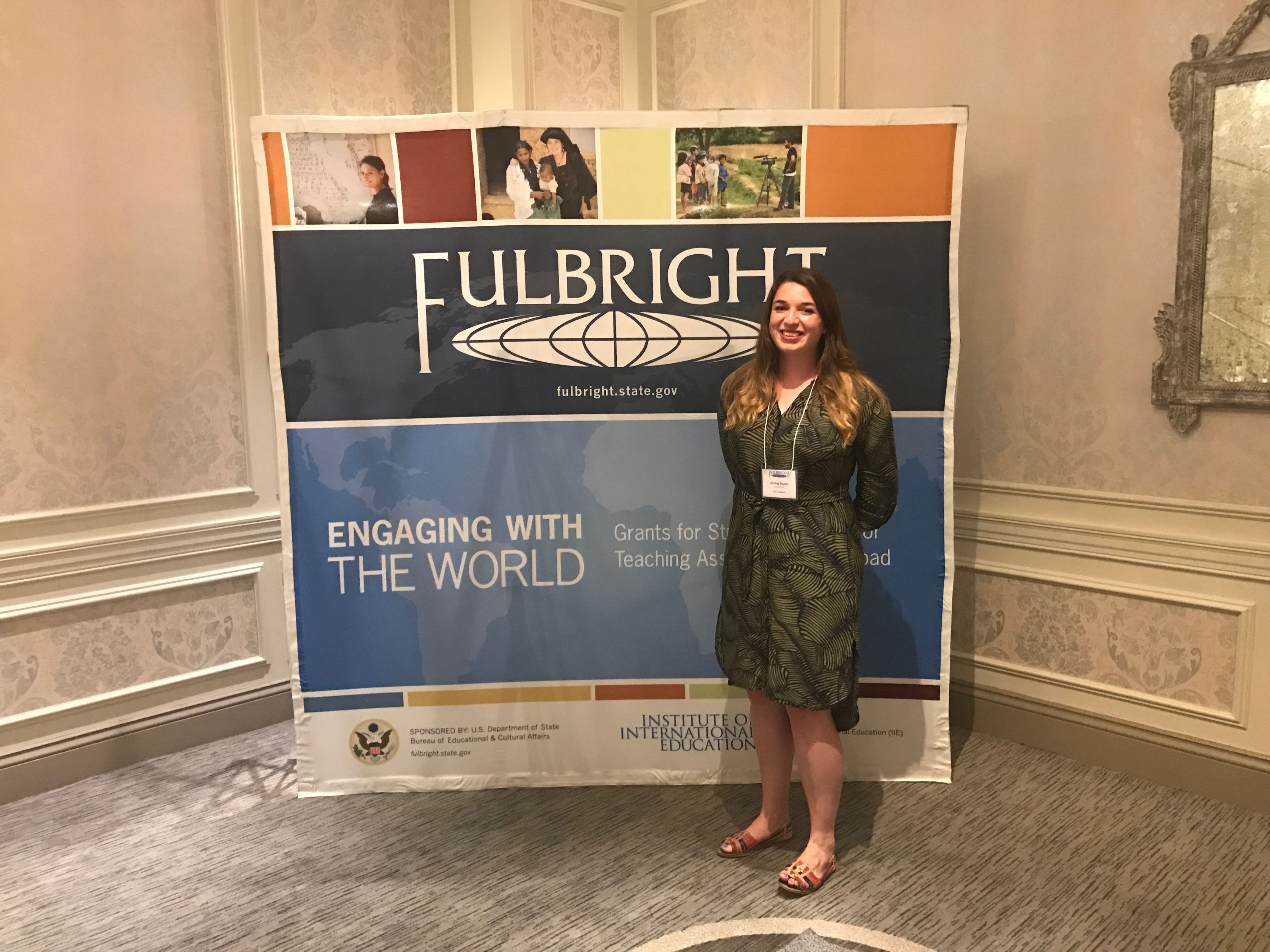 Having taught in New York City ever since earning her MSEd from LIU Brooklyn's School of Education in 2011, Aisling Roche has always embraced the chance to expand her horizons beyond the five boroughs.
"I've always tried to pursue global opportunities to nourish myself as an educator," said Roche, who teaches at the Academy of Urban Planning and Engineering High School, "and bring a global perspective to my classroom."
Roche will have one of her most exciting opportunities to date in February. The LIU Brooklyn alumna will travel to Mexico on a Fulbright Distinguished Award in Teaching Fellowship, studying art education and its connections to social resistance and identity formation.
"I'm specifically interested in whether art education is present in curricula," Roche said, "or whether it happens in the community in a less formalized setting."
While conducting her research, Roche will also partner with art institutions, and will seek out opportunities to co-teach classes or run workshops on best practices from the U.S. Mainly, though, her interest is in the cultural lessons on the ground, inspired by previous travel on a grant from the National Endowment for the Humanities to study Meso-American culture.
"I was really taken and engaged with art in Oaxaca," Roche said. "It's a place that's had a number of educational protest movements, and I was struck by the interaction of two worlds.
At the Academy of Urban Planning, Roche encourages her students to interact with new worlds through her Model United Nations program. In teaching her students to represent countries like Jamaica, Ecuador and Ethiopia (as they did at tournaments over the past year), Roche looks to foster "empathy through global understanding" in students who rarely travel outside their own neighborhoods, and she hopes that her upcoming work in Mexico will help her further those efforts.
"When I come back," Roche said, "I want to work on making Model UN more culturally inclusive through exploration of human rights in Mexico.
"I also want to work with adults and teachers on cultural competency and compassion. In a place like New York City, we really need to think about it, and be culturally knowledgeable and respectful."