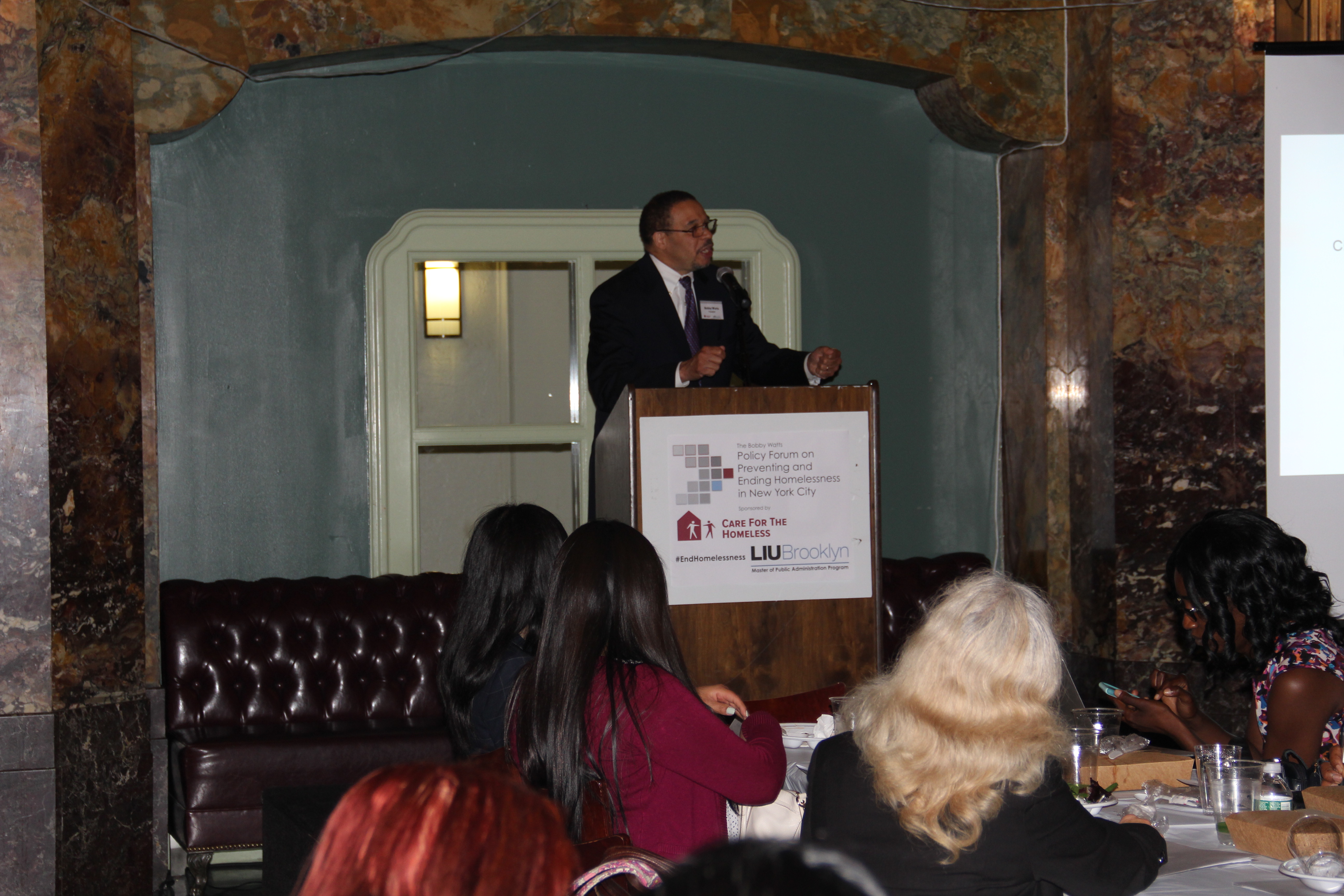 The LIU Brooklyn School of Business, Public Administration and Information Sciences joined with Care for the Homeless to host a day-long policy forum in June. More than 300 leading community activists from across the New York metropolitan area attended the conference, which took place in the Library Learning Center on the LIU Brooklyn Campus.
The forum featured Public Advocate Letitia James and New York City Social Services Commissioner Steven Banks, along with an array of experts that included two professors from LIU Brooklyn's Master of Public Administration program, Dr. Bakry Elmedni and Dr. Karina Moreno Saldivar. LIU Brooklyn's N.A.S.P.A.A.-accredited MPA program prepares public service professionals for managerial positions in government, health, and non-profit sectors.
"Too often homelessness is accepted as a fact of life, like the weather," wrote Jeff Foreman of City Limits, who attended the forum. The difference, according to Foreman, was that the experts who spoke at the LIU Brooklyn forum "asked not how to manage homelessness, but how to prevent and end homelessness as we know it in New York City."
Click here to read more about the forum on preventing and ending homelessness.