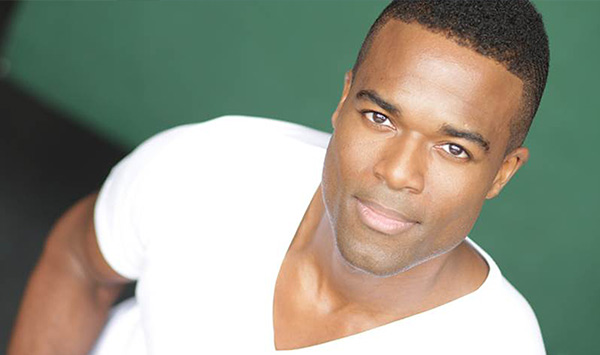 A journey that began in the audience at the Majestic Theatre for The Phantom of the Opera eventually led Derrick Davis to LIU Post, and now the journey has come full circle.
As the North American tour of Andrew Lloyd Webber's Tony Award-winning musical winds its way through Canada – with a brief stop in Boston between runs in Winnipeg and Montreal – Davis continues to thrill audiences as the Phantom. After more than 1,000 performances on Broadway in the cast of Disney's The Lion King – during which he became the first actor in the show's history to cover the roles of both Scar and Mufasa – Davis became just the third African-American actor to don the Phantom's mask. Davis described the role as "a weighty responsibility and a huge honor" in an interview before the tour's stop in Boise.
"When I see young people coming to the stage door or connecting with me on social media," Davis told Boise Weekly, "it warms my heart because I know what seeing Phantom did for me and my own journey. It's a privilege to do that for someone else."
For more on Davis and his performance as the Phantom, click here.