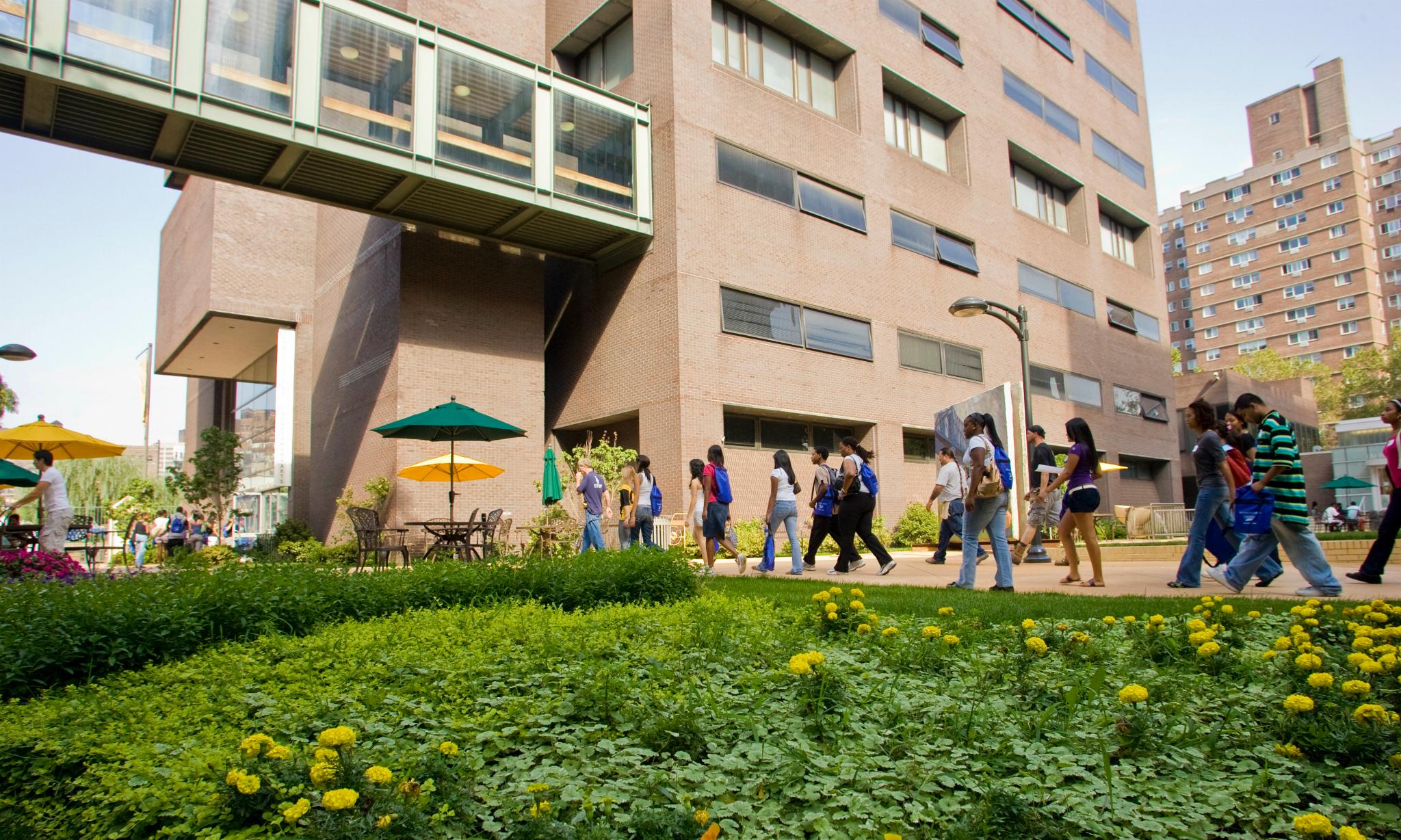 It's Never Too Late: LIU Brooklyn Partnering with Stage2Startups to Help Older Entrepreneurs Succeed
With Half of Entrepreneurs Over Age 45, LIU Brooklyn Center for Entrepreneurship to Host Inaugural Programs on August 2 and August 30

(Brooklyn)—For many people, talk of entrepreneurship and incubators provokes thoughts of Millennials and Generation Z.  However, the reality is quite different.  According to a recent Kauffman Foundation Index, approximately half of all new entrepreneurs are age 45 or older. That is why LIU Brooklyn's Center for Entrepreneurship is partnering with Stage2Startups on a program to help older entrepreneurs become startup founders and offer support to this new community.
The first Stage2Startups & LIU Brooklyn programs take place at the Center for Entrepreneurship's Lab on the campus of LIU Brooklyn located at 1 University Plaza on August 2 and August 30.  Each session begins at 6:00pm.
The August 2 event focuses on the evergreen issue of "Funding Options," with advice from entrepreneurs and other experts.  Among the speakers are Chanel sales executive turned surf bikini company CEO Helena Fogarty who will share her experience, Lower East Side Credit Union representative Angel Garcia, NYC Small Business Solutions representative Calvin Fletcher who will discuss free programs to help entrepreneurs find lenders, and CEO of Raise the Credit and Business Kings, Andres Rosa, who will speak about managing one's credit rating to get investment approval.
The August 30 event provides a panel of speakers who will share their experience of leaving their mid-life corporate careers to found their own companies. Among the speakers are former IBM representative turned livestreaming marketing guru Carlos Vassallo, investment banker turned fashion designer Zachery Prell, corporate administrator turned pet-care guru Judy Wong, professional photographer turned career coach Ed Lederman and I Love to be Selling eBay guru Kathy Terrill.
Moderating both events will be Dawn McGee Strickland, director of LIU Brooklyn's Center for Entrepreneurship, who was part of a startup team that raised over $5 million in venture financing and previously served as a founding board member of the Laundromat Project, an award-winning arts and social justice organization.
Attendees can sign up for the August 2 event here and the August 30 event here.  For more information, attendees can email info@stage2startups.org.
Future programs will include insight into equity and partnership agreements and other legal issues, technology, sales, and marketing. All programs feature experienced entrepreneurs and may also include subject matter experts.
###
About the LIU Brooklyn School of Business, Public Administration and Information Sciences
The School of Business, Public Administration and Information Sciences at LIU Brooklyn prepares students for professional careers in business and government. A signature initiative of the School is the Center for Entrepreneurship and Innovation. Students develop and refine ideas for their own businesses with the support of mentors, peer-to-peer co-working afternoons, a corporate speaker series and Bloomberg terminals for market research. More information is available here.
About Stage2Startups
Stage2Startups is a metro-New York based startup co-founded by a team of entrepreneurs with years of corporate experience. They noticed a need in the market based on their own experiences as well as that of friends and clients who retired or were downsized from their positions. Stage2Startups is exploring additional corporate and educational partnerships in Baltimore/Washington DC, Miami and other areas with robust senior and experienced professional populations.  More information is available at www.stage2startups.org.