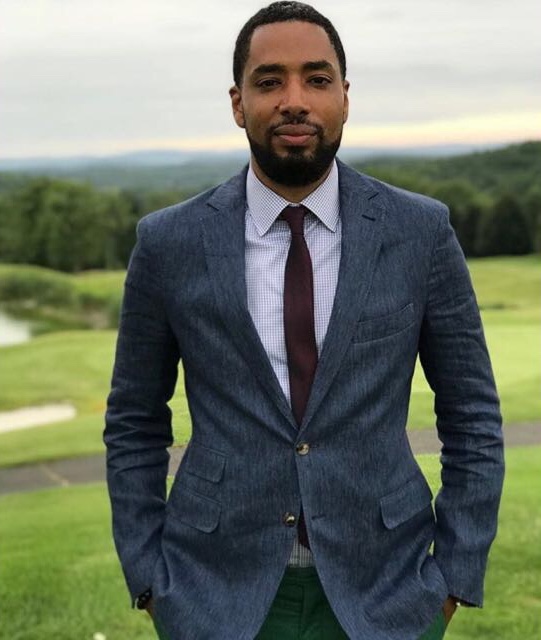 Watching basketball has taught Justin Grant, '06, a lot over the years.
The game's most prominent influence is the impact it made on his post-secondary education. Grant, currently Vice President of Corporate Communications at JPMorgan Chase, grew up in Clinton Hill, just a short walk from the University's campus in the heart of downtown Brooklyn. As a result, he was a die-hard fan of the Charles Jones-led LIU basketball teams of the late 1990's. Grant's avid fandom made his college selection an easy decision. "I always wanted to go to a school that has a Division I basketball team," he said.
Watching basketball also taught him the importance of versatility. Grant admires and mimics the attitude of veteran players who adapt their style of play as they continue to improve their game – a mindset he applies to his own career. "It's no different than Kobe Bryant, after every season going to work on a different part of his game," Grant said. "He was a high-flying guy in the beginning of his career and then towards the end he evolved into a really good jump shooter and post up guy. The lesson for me in watching him develop was you always have to sharpen the skills you possess—while adding new ones to your toolbox."
For those who work in the fast-paced world of digital media, change happens quickly. Not unlike the NBA's 24-second shot clock, Grant gives himself a time limit.
"I try to operate with a 3-year clock," he said. "The idea is: you get into a role, you learn the role, you absorb it, you grow in the role you do your absolute best. And then after three years you ask yourself. 'How else can I contribute? What else can I do to grow my skillset? How else can I evolve?'"
Making a difference for minority communities through his work is something near and dear to Grant's heart as well. He leads communications for JPMorgan Chase's "Advancing Black Pathways" initiative, which the bank formed in 2019 to improve the financial health of the black community through a focus on three areas where Black Americans have historically trailed other groups: wealth creation, educational outcomes and career success.
Grant's interest in capital markets began with his first job at Thomson Reuters in 2006. nearly three years as an equities reporter, he moved onto ABC News, where he worked as a reporter within the network's investigative unit. His work on the Bernie Madoff story reignited his  interest in how the capital markets function.
In 2013, Grant began his transition from traditional journalism to communications within the financial services sector beginning with a role as an editor at Fidelity Investments, where he oversaw content creation for a firm-wide audience of nearly 40,000 employees. He was then recruited for a role as Assistant Vice President at Oppenheimer funds which he held through 2018, when he was recruited to  a Vice President position within Goldman Sachs' Global Investment Research Group. He spent a year at GS before moving onto JPMorgan Chase.
"I've worked at some pretty prestigious places and I have colleagues from Ivy League schools," he said. "I'm going toe-to-toe with them and I'm from Long Island University. That has always made me proud. You can go to our school and make a really good career for yourself with the education that you get here."