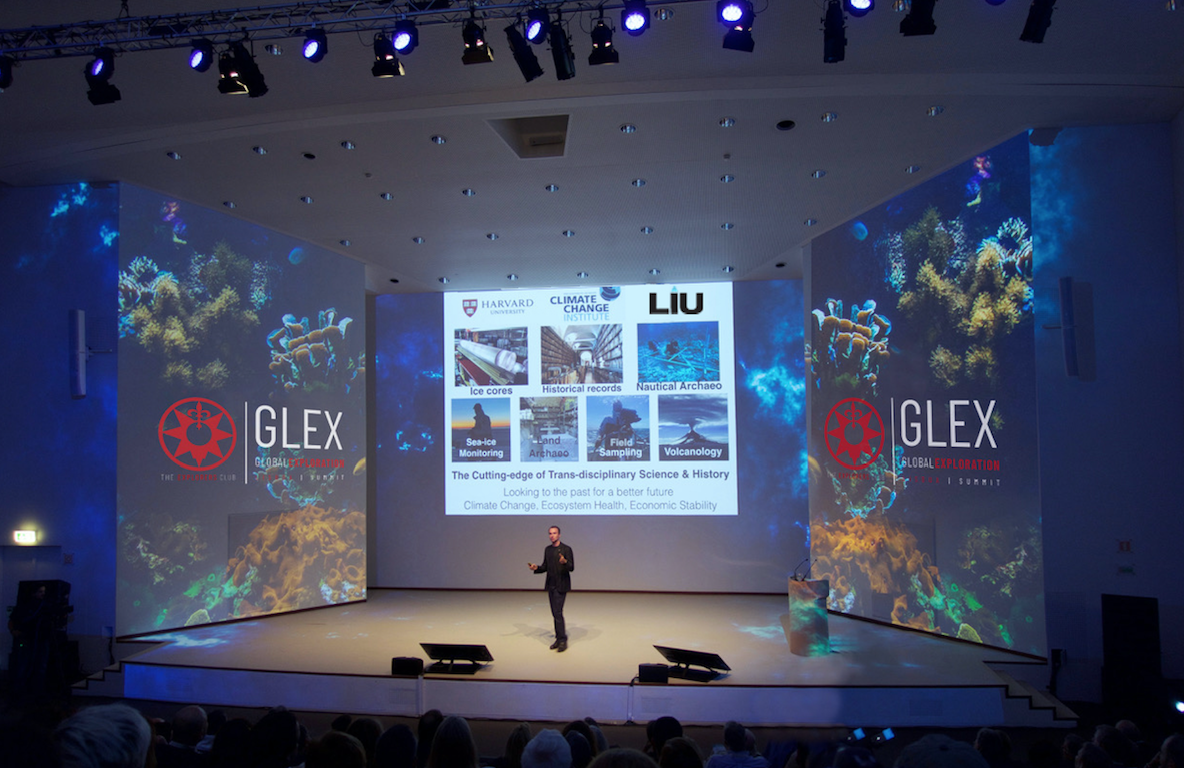 Dr. Alexander More, Associate Professor of Public Health and Director of the Honors College in Brooklyn, co-authored a paper published in Cambridge University Press that has garnered widespread international media attention. Globally recognized publications, including Science, The Times of London, The Independent, Daily Mail and others, summarized research findings from the paper, which examined the long-term environmental impact of toxic air pollution, particularly lead, and its highest levels for the last 800 years.
The publication follows More's earlier work finding lowest levels of air pollution—during the greatest pandemic in recorded history—and another article on climate-induced droughts and dust storms in January, both of which also made headlines worldwide. His work on the effects of pandemics on air pollution has been fundamental and referenced in recent studies of the effects of COVID-19 on pollution in highly industrialized countries.
"We combine the highest resolution climate and pollution record on the planet with highly detailed historical records, which tells us what the atmosphere was like for the past 2,000 years," he said. "It turns out we've been polluting a lot longer than since the Industrial Revolution and we need to know for how long and how much."
The Environmental Protection Agency and other environmental organizations such as the World Health Organization set standards for pollutants worldwide, but these standards have been based on assumptions that pre-industrial societies have and had no pollution or emissions.
"That's not true at all," Dr. More added. "In order to know what the baseline levels of pollution are in our environment, I look at periods when pandemics paused life and economic production. We then compare those times with periods of high growth and peak pollution and assess the environmental and public-health damage."
The World Health Organization estimates that ambient air pollution causes 4.2 million deaths a year. A study published in 2017 placed that figure around 6.5 million.
Part of what makes More's research exceptional is his interdisciplinary approach, a method implemented at the University and which he developed in his graduate and postdoctoral work at Harvard, in the Initiative for the Science of the Human Past. In fact, one could say that interdisciplinary study has been More's modus operandi since he was a teen. Born in a fishing village in southern Italy, he spent summers on Greece's Corfu Island and around the Mediterranean, where he first developed a diverse professional skillset.
"I was always either diving or sailing across one place or another to go get a job, wherever it was," he said. "Usually bartending or teaching sailing, while volunteering on archaeological digs and exploring places above and below water that no one knew."
At age 17, More moved to New York City to finish high school and discovered that he could skip directly to college. As an undergraduate at Washington University in St. Louis, he double majored in history and chemistry and conducted research in a biomedical magnetic resonance laboratory. He went on to write an honors thesis on the first health care system in the western world.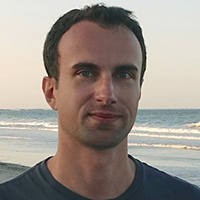 "Basically, I wanted to do retrospective studies of health and how populations weathered storms, whether they were climate-related storms or health storms, like pandemics," he said. "That has been the subject of most of my research for the past two decades. Pandemics and climate change are the stress test of societies, economies, and the environment, as we all have now come to learn only too well."
After graduation, More went on to earn his PhD from Harvard University, forging his own interdisciplinary track that allowed him to study both public health and economic history along with environmental and climate science. He is in the process of publishing his doctoral thesis on the origins of public health in the western world. His research shows that widespread public health policies emerged during a climate anomaly, which allowed certain communities to better bear the brunt of the greatest pandemic in recorded history. Even though, in our current crisis, this may sound like a familiar story, More's research shows that this occurred centuries ago, and this highlights the relevance of his research today, as it continues to make headlines.
In an early testament to that, the late U.S. Senator Ted Kennedy recognized this and offered More a position when he was still in graduate school, in order to leverage his knowledge for the Senator's health care work.
The University's Honors College integrates an interdisciplinary educational model for students, which made him an ideal fit for director. The 37-year old More, fluent in seven languages, is a walking testament to the value of mastering multiple disciplines and studying how the complement each other.
"The very definition of a class that's taught in the Honors College is a class that cannot be taught in any one other department," he said. "There is no better place for interdisciplinary work."