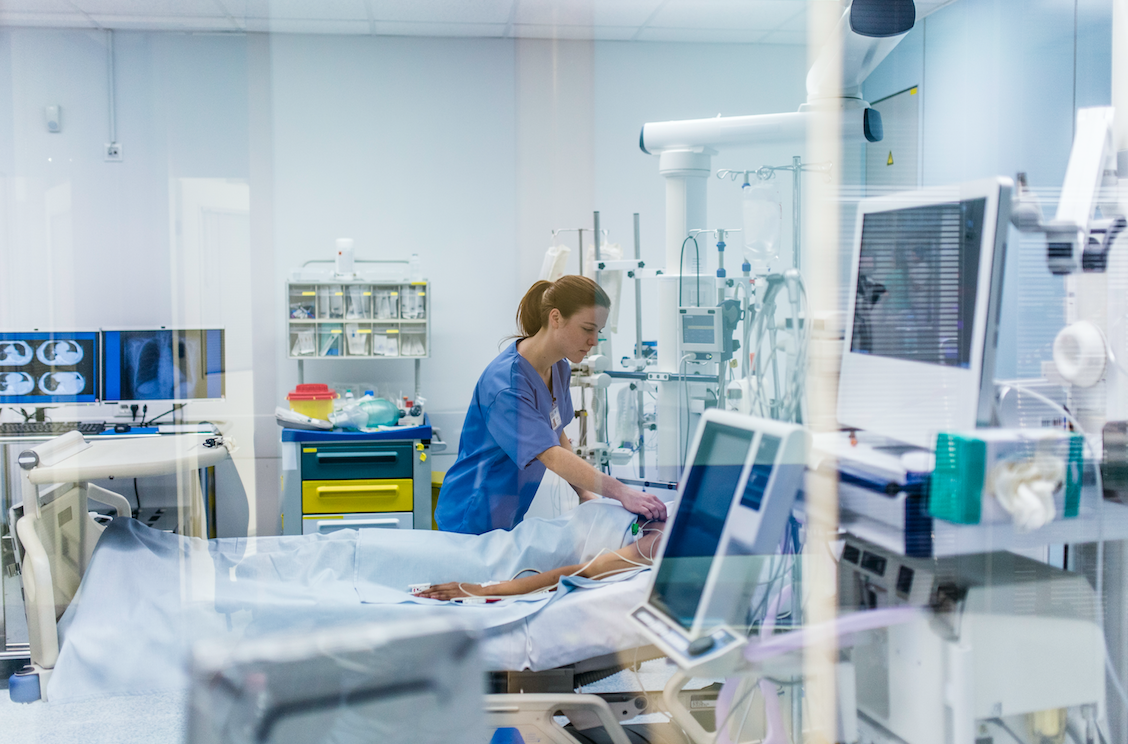 Long Island University is making a significant contribution to the fight against COVID-19 in the crucial area of respiratory care. LIU has donated its reserve supply of ventilators for use in the hospital set up inside New York City's Javits Center to treat coronavirus patients.
Lisa Shultis, Director of LIU's Respiratory Care program, is one of the healthcare heroes on the embattled frontlines of New York City, training students to operate life-saving ventilators. Her expert insight has been featured by several national media outlets, including CNN, NPR and The Huffington Post. Long Island University's Bachelor of Science in Respiratory Care program is preparing students to fill the void, as one of only four accredited baccalaureate programs of its kind in New York.
In addition to her work as program director, Shultis is also working with Fisher & Paykel to help build mechanical ventilators, testing patients at a drive-through site in Morris County, New Jersey, as well as working per diem as a respiratory therapist at Montefiore Nyack Hospital in Rockland County, New York. When CNN asked her how she was able to juggle all the different responsibilities, Shultis responded with a rhetorical question.
"How am I able to not do as much as I can?" she said, underscoring the moral responsibility to serve. "Everybody's working to full capacity. For the need right now, we just need to work double and triple what we would normally work."
Students and recent graduates of the respiratory care program have volunteered to help Shultis with assembling the new ventilators. "The more hands on deck, the faster we can produce these devices," she said. "As soon as a device is built, it can go right upstairs to be put to use."
Looking at the silver lining and toward the future, Shultis believes the pandemic has brought important legal and ethical questions to the forefront of the profession.
"There's new opportunity for us to show students 'What do we do when there is such a pandemic' and 'How do we behave?'" she said. "We're also seeing telemedicine and telehealth really getting used a lot more. So, what will their role be in the future?"
Shultis had already added these burgeoning technological tools into the respiratory care program's curriculum at LIU.
"We've learned new strategies for ventilation, social distancing, PPE [personal protective equipment], how basic and important handwashing is," she said. "Our success will be integrating all the lessons we've learned from this into the program going forward, because we've learned so much."