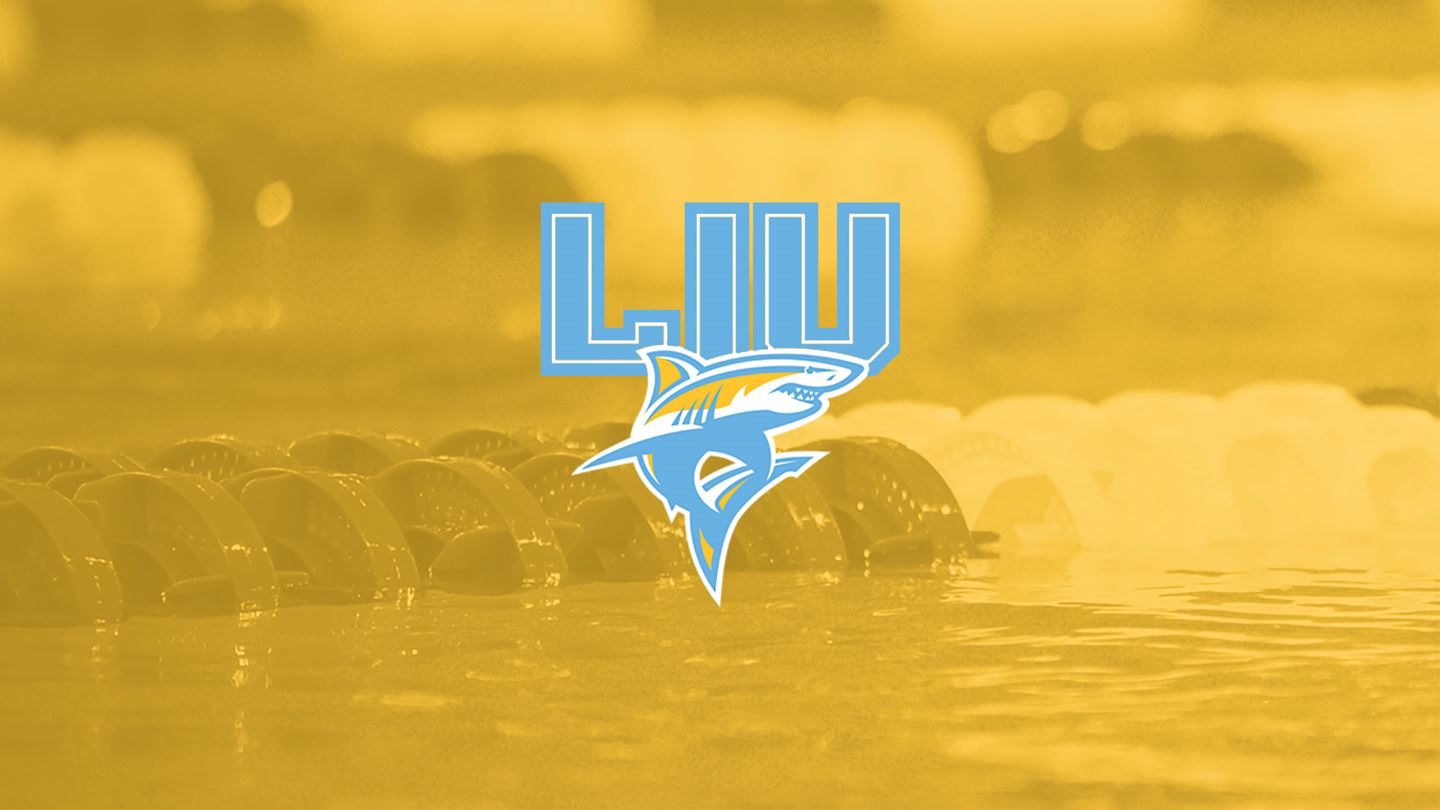 BROOKLYN, N.Y. – Long Island University President Dr. Kimberly R. Cline, in conjunction with LIU Athletics Director Dr. William E. Martinov Jr., announced the addition of men's swimming to the athletics department Monday afternoon, with immediate recruitment and competition beginning in 2020-21.
Current women's swimming coach Matthew Donovan has been tabbed to lead the men's program as well. Donovan has coached both men's and women's swimming at multiple levels throughout his career, including overseeing the tremendous growth of LIU women's swimming in recent years.
"We are truly excited to expand our athletic department and create another great opportunity for our exceptional student-athletes," Martinov said. "We have a rich history of success with our women's program, and we look forward to continuing that tradition of excellence with our men's program. We are proud to have Coach Donovan lead the men's program, after his proven record of winning and development of our student-athletes during the past four seasons. We look forward to continued success in the pool, in the classroom, and in the community."
"Warren Buffet says investors should be bold when others are fearful and LIU is doing just that – making an investment that will benefit the University fiscally, academically and competitively," said Greg Earheart, the Executive Director of the College Swimming & Diving Coaches Association of America. "I have to give a lot of credit to Dr. Martinov, President Cline and Lloyd Ribner for seeing the value that swimming – and athletics more broadly – adds to a university and community. Coach Donovan has built a successful program the university can be proud of and the addition of a men's team will only enhance that. We want to commend LIU for focusing on successful STUDENT-athletes."
"This is a great day for Long Island University, Shark Nation, and especially the sport of men's swimming!" Donovan said. "I want to thank Dr. Bill Martinov and Lloyd Ribner for all of the hard work that they did to get us to this day and for giving me the honor to lead this new Division I program. I am confident that we can build on the great success we already have here in the water with the women's team, and bring a highly successful men's Division I program to the region."
LIU is home to a unique Division I athletics program, fielding 32 athletics teams on two campuses. LIU's united NCAA Division I program builds on a foundation of excellence and tradition. In LIU's history, its teams have combined for 23 national championships, 218 conference championships, and 376 All-Americans.
Potential future student athletes are encouraged to fill out this questionnaire for more information.
About Long Island University
LIU, founded in 1926, continues to redefine higher education through innovative programs, prestigious faculty, experiential learning opportunities, and cutting-edge research. Recognized by U.S. News & World Report as a Best National University, and Forbes for its emphasis on experiential learning, LIU offers more than 350 academic programs, with a network of over 265,000 alumni including industry leaders and entrepreneurs across the globe. Visit liu.edu for more information.