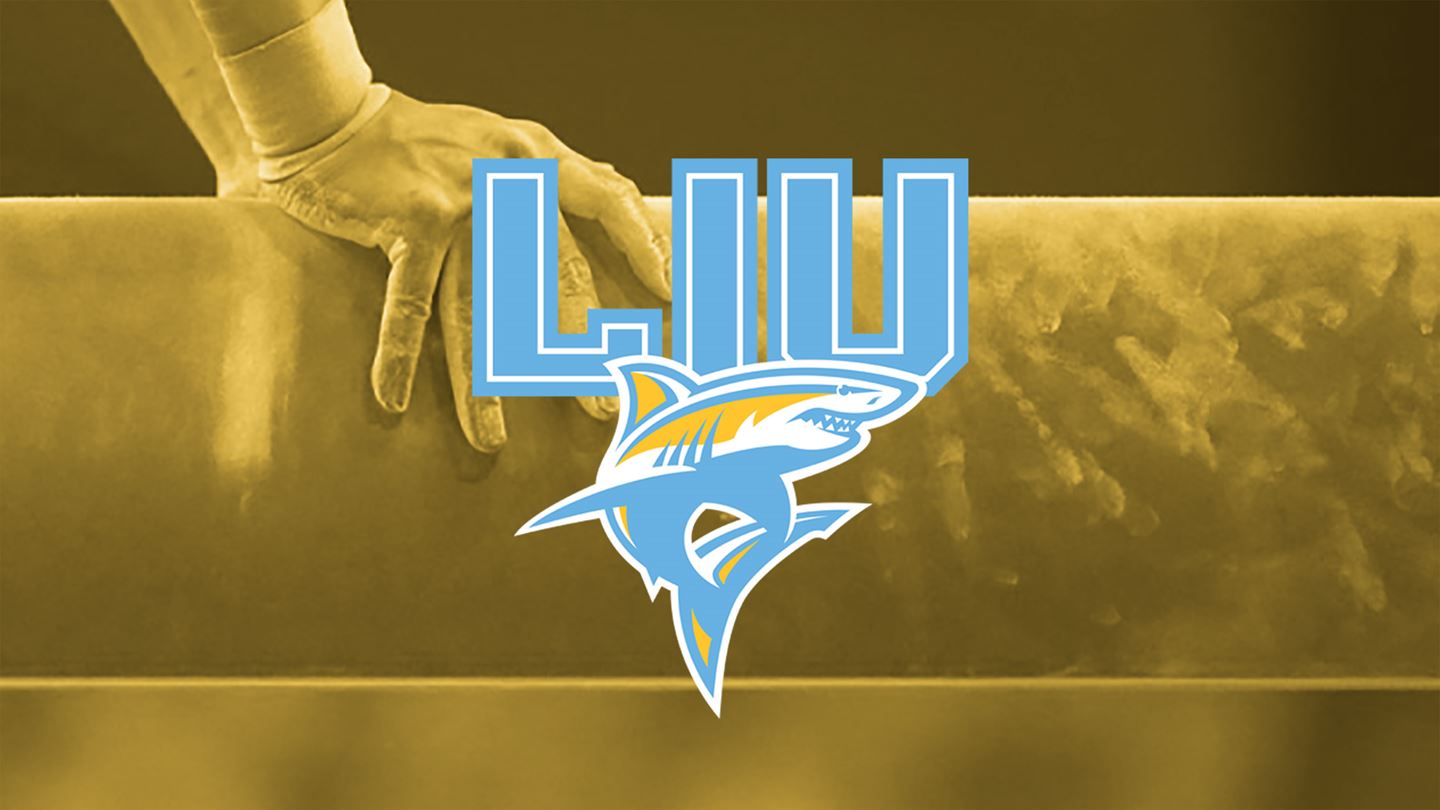 BROOKVILLE, N.Y. (March 5, 2020) – Long Island University President Dr. Kimberly R. Cline, in conjunction with LIU Athletics Director Dr. William E. Martinov Jr., today announced the addition of a women's gymnastics to their athletics department, with immediate recruitment and competition beginning in 2020-21.
"As educators and administrators, we strive to continuously expand opportunities for our students," said Long Island University President Dr. Kimberly R. Cline. "The addition of women's gymnastics supports the forward movement and progression of our athletics program and the LIU community as a whole."
The Sharks are slated to compete as a member of the East Atlantic Gymnastics League (EAGL). The EAGL was formed in July of 1995, by eight universities who banded together to create a league solely for women's gymnastics teams on the East Coast. In August 1996, the NCAA Council accepted the EAGL as an affiliated member of the NCAA. The league now consists of six Division I Universities along the Mid-Atlantic: George Washington University, North Carolina State University, Towson University, University of New Hampshire, University of North Carolina, and University of Pittsburgh. LIU will become the seventh member of the league.
"We are thrilled to be adding women's gymnastics to our Shark family," Martinov said. "We are looking forward to hiring an exceptional coaching staff to recruit and train some of the best and brightest new Sharks. Gymnastics is one of the fastest growing women's sports, and collegiately, women's gymnastics has the highest graduation rate for any women's NCAA sport. We look forward to our continued pursuit of excellence both in the classroom and on the field!"
LIU is home to a unique Division I athletics program, fielding 30 athletics teams on two campuses. LIU's united NCAA Division I program builds on a foundation of excellence and tradition. In LIU's history, its teams have combined for 23 national championships, 218 conference championships, and 376 All-Americans.
Potential future student athletes are encouraged to fill out this questionnaire for more information.
A national search for a head coach will begin immediately.
About Long Island University
LIU, founded in 1926, continues to redefine higher education through innovative programs, prestigious faculty, experiential learning opportunities, and cutting-edge research. Recognized by U.S. News & World Report as a Best National University, and Forbes for its emphasis on experiential learning, LIU offers more than 350 academic programs, with a network of over 265,000 alumni including industry leaders and entrepreneurs across the globe. Visit liu.edu for more information.