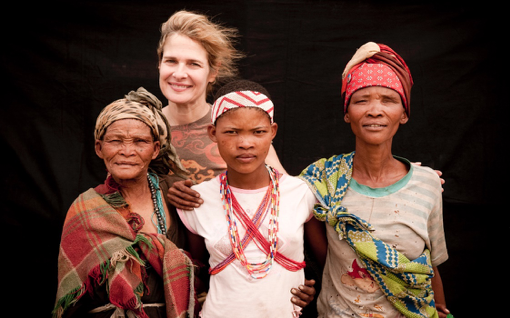 Brookville, NY –Long Island University is pleased to announce that award-winning artist Dana Gluckstein will be on campus for the Oct. 18th premiere of her powerful exhibition titled "DIGNITY: Tribes in Transition." Gluckstein's remarkable exhibit chronicles her decades spent photographing Indigenous Peoples as they struggle to maintain their identity in a changing world.
"It's my sincere wish that DIGNITY will serve as a call-to-action in support of all Indigenous Peoples," said Gluckstein, shown above with three generations of San women. Her DIGNITY advocacy campaign in association with Amnesty International created a tipping point for President Barack Obama to endorse the United Nations Declaration on the Rights of Indigenous Peoples in 2010.
"We're thrilled to present compelling photographs by Dana Gluckstein as we introduce our newly renovated Steinberg Museum of Art," said Barbara Applegate, museum director. "We invite Long Islanders to be inspired by our unique visible storage suite that makes viewing our collection of 5,000 objects feel limitless."
"The Steinberg Museum of Art provides our students with unique experiences that reflect our entrepreneurial spirit while supporting engaged learning and high-quality research," said LIU President Dr. Kimbely R. Cline. "Dana Gluckstein's work embraces each of these values with sensitivity and beauty."
"Nothing inspires or instructs more profoundly than great art and architecture," said Steven Breese, Dean of the College of Arts, Communications & Design at LIU Post. "At this special event, the Steinberg draws together these two powerful forces: the compelling photographs of Dana Gluckstein coupled with the unveiling of the Steinberg's new exhibition gallery and innovative visual storage. We are proud to offer our students, faculty and community the opportunity to experience this very special exhibit – and, like all great art, we know that you will find DIGNITY beautiful, insightful and powerful."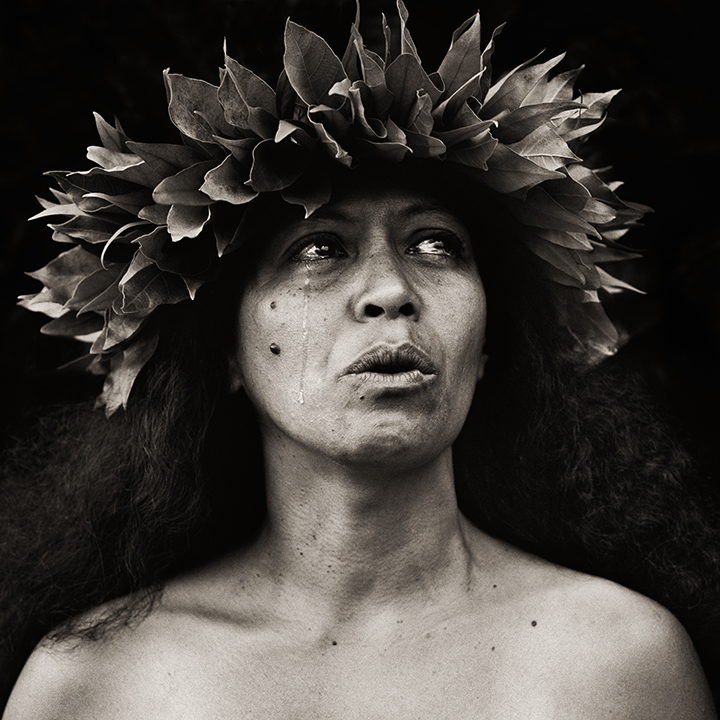 "DIGNITY: Tribes in Transition" opens October 18, 2018  and runs until March 8, 2019. Dana Gluckstein will speak on opening night and sign copies of her book. Earlier in the day she'll meet with students to discuss her work. The show will open to the public at 7 p.m. 
For more information about Dana Gluckstein, go to www.danagluckstein.com
The Steinberg Museum of Art is on the ground floor of the B. Davis Schwartz Memorial Library, 720 Northern Boulevard, Brookville, NY 11548.
(Photo of Dana Gluckstein with three generations of San women taken by Tai Power Seeff)