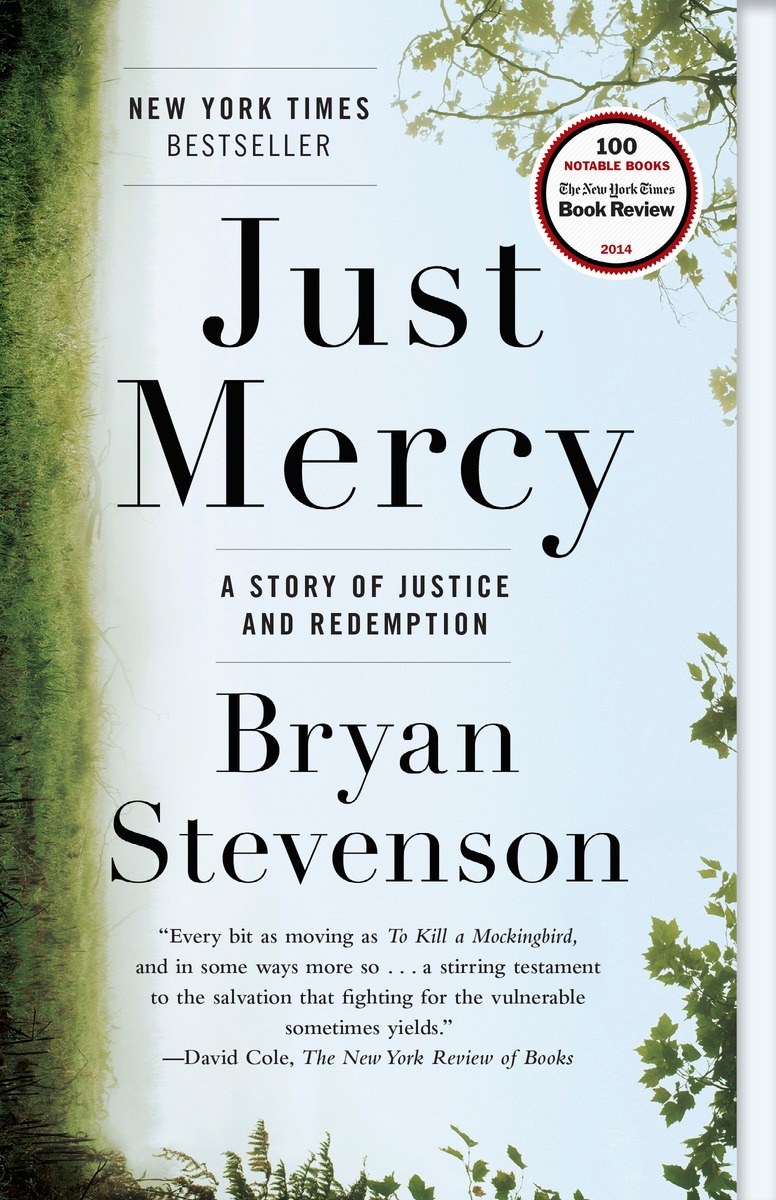 When orientation begins August 30th at LIU Post for the incoming class of 2022, each first-year student will receive a free copy of Bryan Stevenson's prize-winning book, "Just Mercy," because this notable non-fiction work by the founder of the Montgomery, Alabama-based Equal Justice Initiative is the 2018 Common Read.
The book is a key component of the one-credit Post Foundation 101 class (aka "Post 101") that every entering student takes in the fall semester as part of the First Year Experience.
"Post 101 is basically a course designed to get students engaged with campus culture," explained Dr. John Lutz, chairman of the English, Philosophy and Foreign Languages Departments at LIU Post, who oversees the Common Read selection and the class instruction. "We're trying to produce a sense of belonging on campus while also teaching them what a culture of learning is all about. We want them to go from being passive learners to becoming active learners."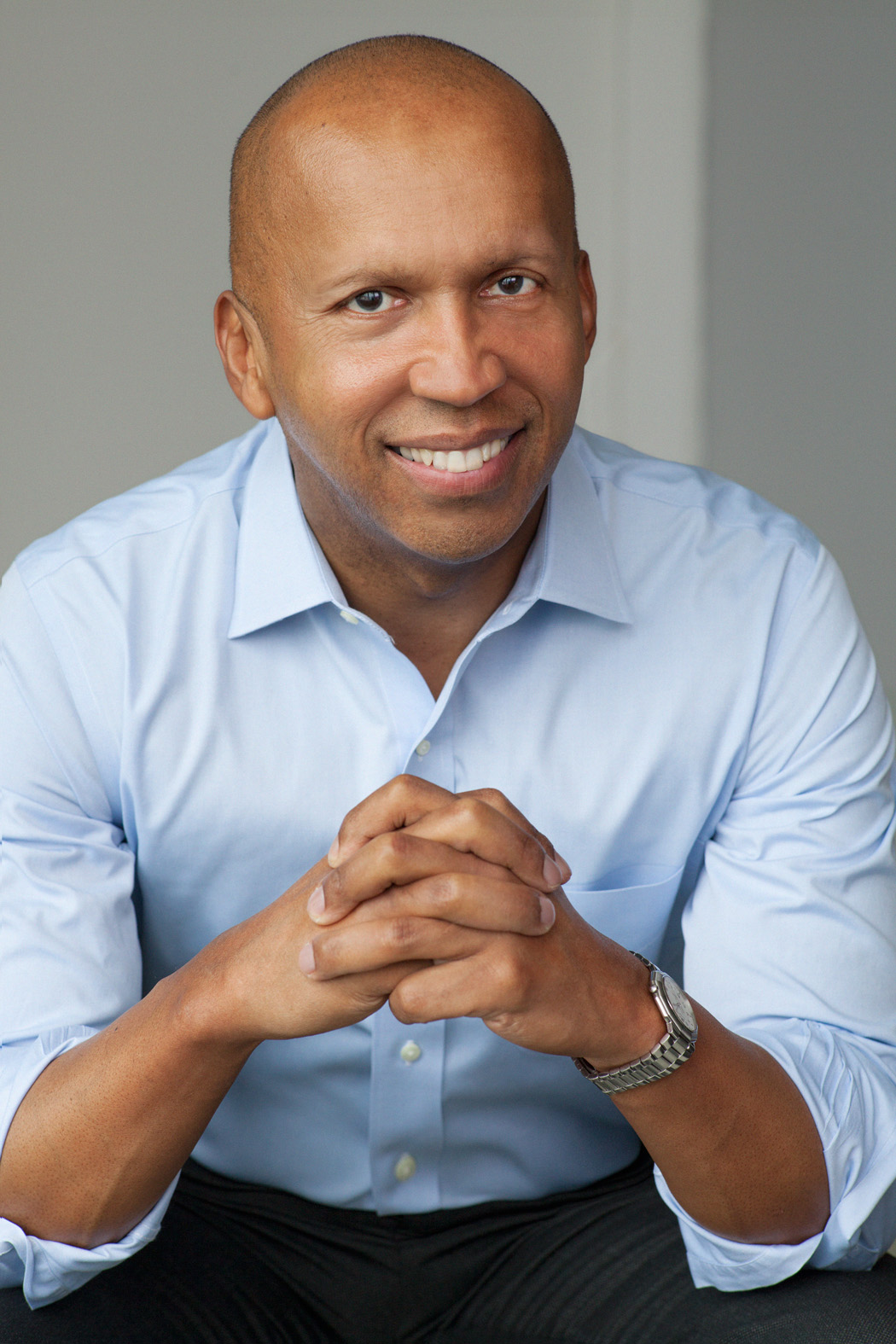 For several decades Stevenson (shown here), who has argued five times before the U.S. Supreme Court, has been dedicated to defending the poor, the wrongly condemned and those trapped in the farthest confines of our criminal justice system. He has been called "America's Nelson Mandela" and been compared to Atticus Finch, the wise lawyer, father figure and protagonist of "To Kill a Mockingbird."
A recipient of the MacArthur Foundation's "Genius" Grant, Stevenson is also a professor of law at New York University Law School. Esquire picked "Just Mercy: A Story of Justice and Redemption" as one of "The 5 Most Important Books of 2014," when it first came out in print.
The idea of having a Common Read is to spark a wide-ranging conversation: students engage with the book themselves and discuss it with fellow classmates, their instructors and their Peer Mentors—both in class and beyond.
"If they're all having the same common experiences reading the book and they're also having the same common experience with the lessons in the class, it gives us the ability to focus on the areas we need to focus on in order to help them make the transition from high school," Lutz said. "From a pedagogical standpoint, it's very useful for us to know that they're having the same experience in the classroom because then we can measure our success."
For more than half a dozen years a committee of LIU administrators, faculty, staff and students has chosen a compelling book that addresses human experience, promotes knowledge of other cultures, encourages critical thinking and self-reflection, and deals with contemporary issues. From a list of about a dozen titles, they narrow it down to five finalists before making the final pick in the spring for the following fall semester.
LIU's Carol Hernandez, Instructional Designer in the IT Department's Teaching and Learning Center, was actively involved in revising the syllabus for the class. Hernandez worked throughout the summer curating videos, online open educational resources and in-class activities which she used to build an online course site in LIU's Blackboard. The course site materials supplement the lessons of Post 101. For example, a student can log in and watch Stevenson giving a TED Talk about how his understanding of mercy and justice has been transformed.
"So, you're experiencing not just the text, but you're also interacting with the author," explained Hernandez. "Then you come to class and we've created some thought-provoking, open-ended questions so students can interact with and learn from each other. The questions might be fairly challenging: 'Have you ever experienced someone making an assumption about you? What happened and how did it go? What would you change if it happened again?'
"My goal with the course design is to provide a structure so the instructors can decide if they want to use those resources and questions," she added. "They also have the freedom to go in a different direction. There's a lot of flexibility."
Having an inspiring book for the Common Read in Post 101 is all part of boosting the first-year student's confidence and resilience.
"We really want students to feel that they're welcomed, they're respected and they're included—and that their prior knowledge is valued," Hernandez said.
"If you have a story about somebody who overcomes an obstacle," Lutz said, "then we can draw lessons from it of perseverance and commitment."
Honing those important skills in their first semester will help new LIU Post students succeed in the years to come.
(Bryan Stevenson photo by Nina Subin, courtesy Random House)