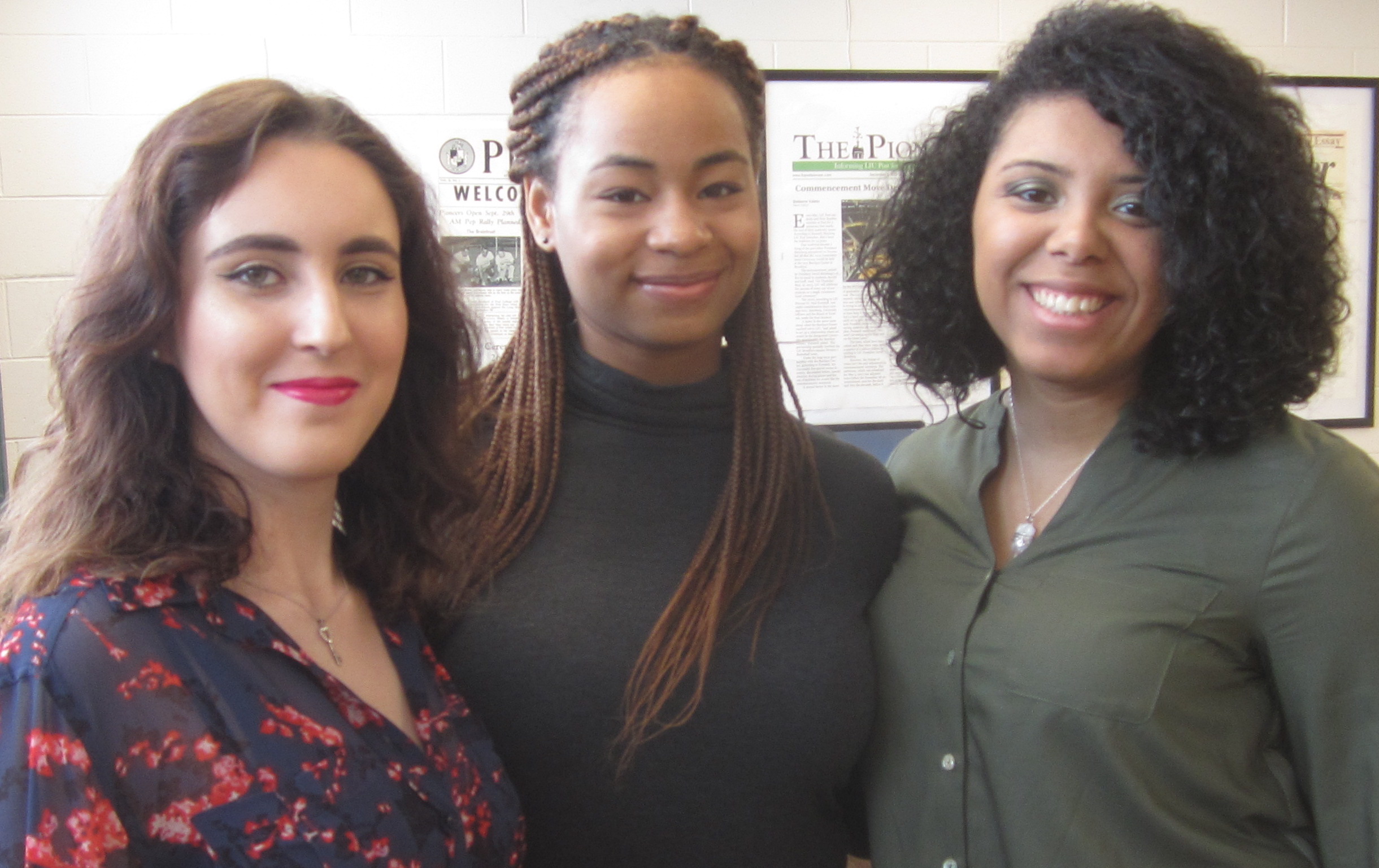 The Pioneer, the student-run newspaper which has been informing the LIU Post campus community for more than 60 years, racked up four prestigious prizes at the Press Club of Long Island's 2018 Media Awards ceremony held at the Woodbury Country Club on June 7.
In the most coveted category, Best College Newspaper, The Pioneer won second place, marking a major accomplishment for the dedicated staff who usually have to battle Hofstra, Adelphi and Stony Brook for top recognition.
Not this time, as the results clearly show.
Assistant Features Editor Anand Venigalla clinched first place for Best Narrative Feature Story for his poignant article headlined "Professor David Hinchliffe Creatively Explores His Recovery From Childhood Abuse."
"Looking back," he reportedly told Anand, "I was somewhat like an emotional prisoner—trapped in a dysfunctional home in which no love was expressed to me."
Here's the link.
Arts & Entertainment Editor Ashley Bowden won second place for Best Narrative Feature Story on Fritzlyn Hector, a profoundly talented performer who became the newest full-time faculty member at LIU Post's dance department.
A 17-year veteran of STOMP, the electrifying stage show that blends dance, music and theater, Hector told Ashley, "Post appeals to the diversity of the arts. I feel honored to be part of that process."
Here's the link to that story.
Starting this fall semester, Ashley will become co-editor-in-chief of The Pioneer with Jada Butler, currently the news editor, who won second place in the Best College Newspaper Reporter category.
Attending the awards dinner were Caroline Ryan, who was the editor-in-chief for two years and just graduated this spring; Alecia Sexton, the layout editor; and Anand, who brought along some of his family members.
The Pioneer's faculty adviser Carolyn Schurr Levin said the accomplishment was a group effort.
"I'm proud of the winners and the entire Pioneer staff for the hard work and dedication they showed throughout the year," said Prof. Levin. "It's not the award that matters—it's the value that they provide to the campus community in keeping it informed. Looking ahead, we're hoping that a lot of students join the staff in the fall and continue the good work for the next school year."
The Pioneer's press office is located on the second floor of Hillwood Commons on the LIU Post campus. To get more information about The Pioneer, click here.