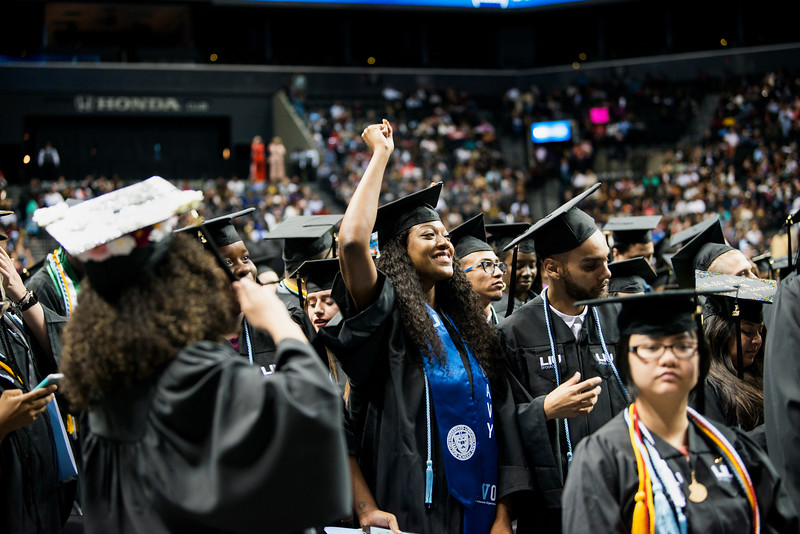 While it may have been rainy outside, the future looked bright inside the Barclays Center in Brooklyn, where Long Island University President Dr. Kimberly Cline conferred more than 2,000 degrees to students graduating from LIU Brooklyn and LIU Hudson at the 60thannual commencement ceremony.
LIU Trustee Al Kahn conferred an honorary Doctor of Fine Arts Degree to Michael Tadross, a notable Hollywood producer born in Brooklyn, N.Y. As part of Warner Brothers, he produced a roster of smash hit movies including "Sherlock Holmes," "I Am Legend" and "Oceans Eight." His other projects included "Hitch," "Indecent Proposal" and "Die Hard with a Vengeance."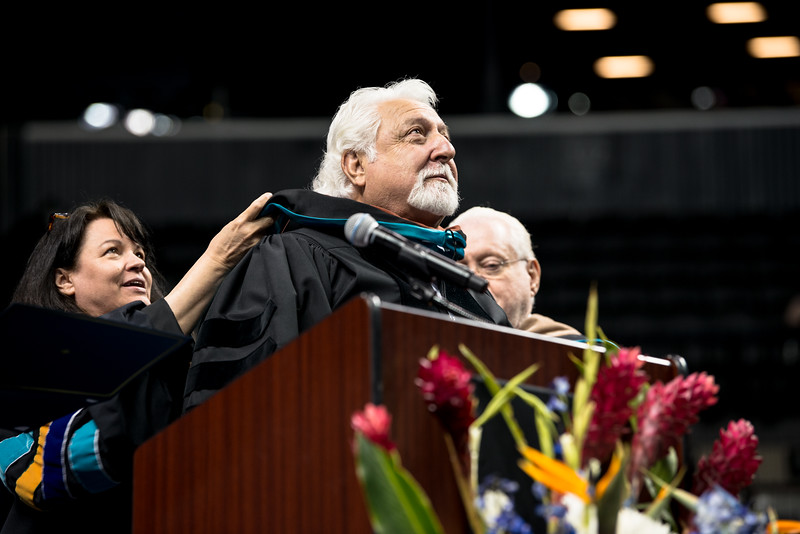 "My great philosophers are all from Brooklyn," Taros, shown here with President Cline, pronounced in his commencement speech. "Like actor Steve Buscemi, who looked at me and said, 'There's a certain type of character you meet if you grow up in Brooklyn or Long island. It's a mixture of moxie, heart and a wise guy sense of humor.'"
His favorite quote, he told the packed audience of friends, families and graduates, came from his friend Larry King, who said, "A D student from Brooklyn can be the governor of Oregon."
Tadross urged the graduates to reach for the stars and take nothing for granted.
Congratulations to the Class of 2018!