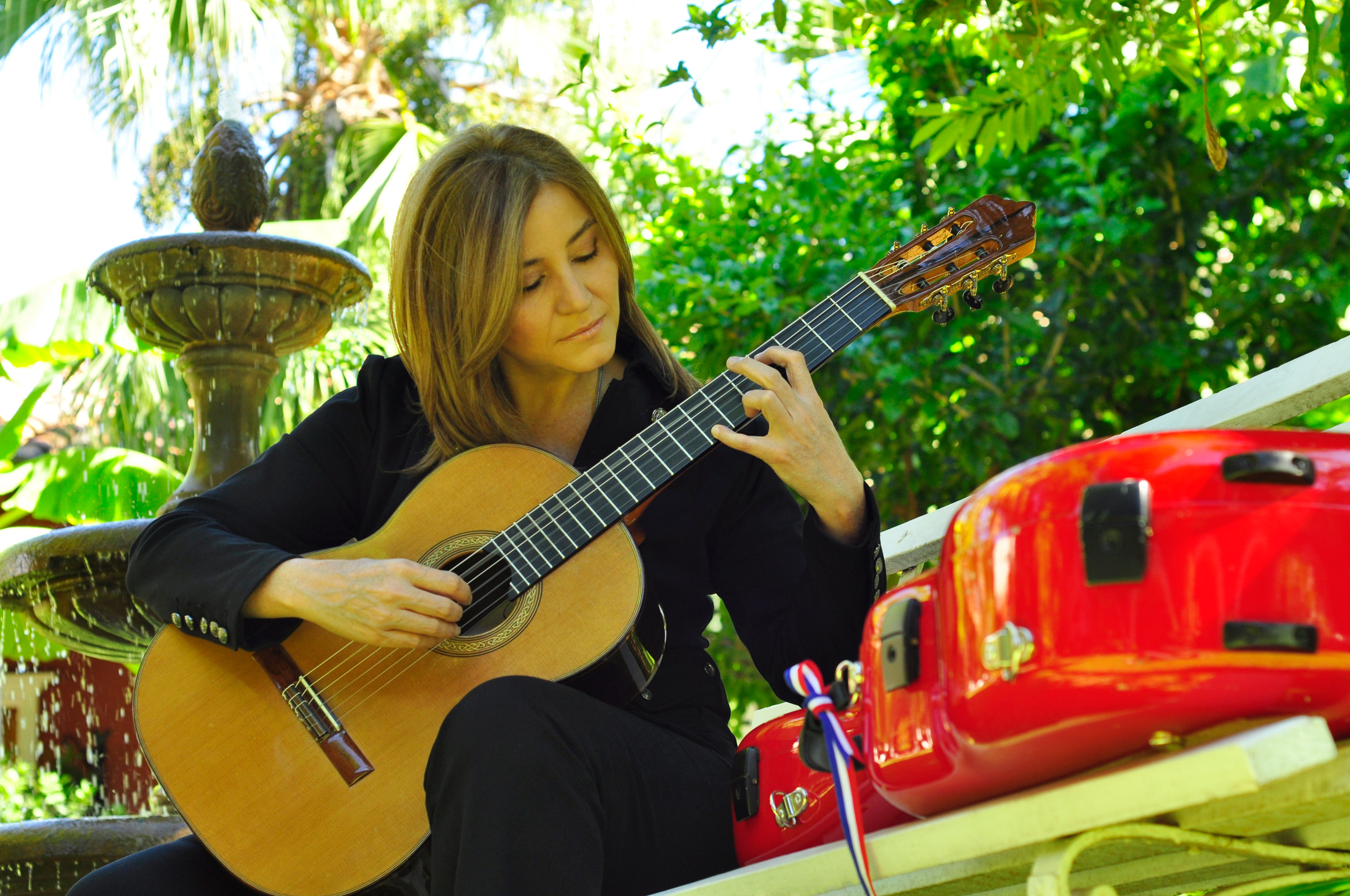 Starting Tuesday, April 10th , and running through Sunday, April 15th,  LIU Post will play host to the 26th Annual Long Island Guitar Festival, a premier event in the classical guitar world that draws exceptionally talented musicians from around the globe to teach and perform here.
Sponsored by the Department of Music of the School of Performing Arts and directed by Professor Harris Becker, the six-day festival will also feature a National High School Classical Guitar Competition, the Long Island Guitar Festival Guitar Orchestra and High School Guitar Ensemble Showcase concerts.
The performances will mostly take place at Hillwood Recital Hall, the Great Hall, and Hillwood Cinema, but the venues do vary depending on the day.
This is a unique opportunity for students, faculty and staff as well as the general public to hear world-class artists in person. Among the featured musicians will be Berta Rojas, Rene Izquierdo, Cavatina Duo, The Newman & Oltman Guitar Duo, Alexandra Yannis Guitar Duo, Simon Powis, James Erickson, Michael Roberts, Laura Lessard, The Artesian Guitar Quartet and Harris Becker.
The Long Island Guitar Festival offers several ticket options: 
All-Events Pass, $150 (available for purchase only through the Department of Music);
 individual concert tickets, $25 per person ($20 for students and seniors); High School Ensemble concerts tickets, $15 ($10 for students and seniors); Emerging Artist concert, $15 ($10 for students and seniors);
 and tickets to audit master classes, $10. Select concert tickets may be purchased in person at the Tilles Center for the Performing Arts box office, by calling 516-299-3100, or online through the Tilles Center web site. Tickets to all events will be available at the door.
For more information about the festival, go to www.liu.edu/gfest and to find out what music will be heard, where and when, go to http://postmusic.liu.edu/gfest/LIGF2018ProgramBookRed.pdf
Festival sponsors include the D'Addario Foundation for the Performing Arts, the Augustine Foundation, Savarez, Murphy's Music, LIU's John P. McGrath Fund, and dedicated individuals. The festival represents LIU's ongoing commitment to reach out to the arts community and continue an established tradition of excellence in guitar performance and pedagogy.