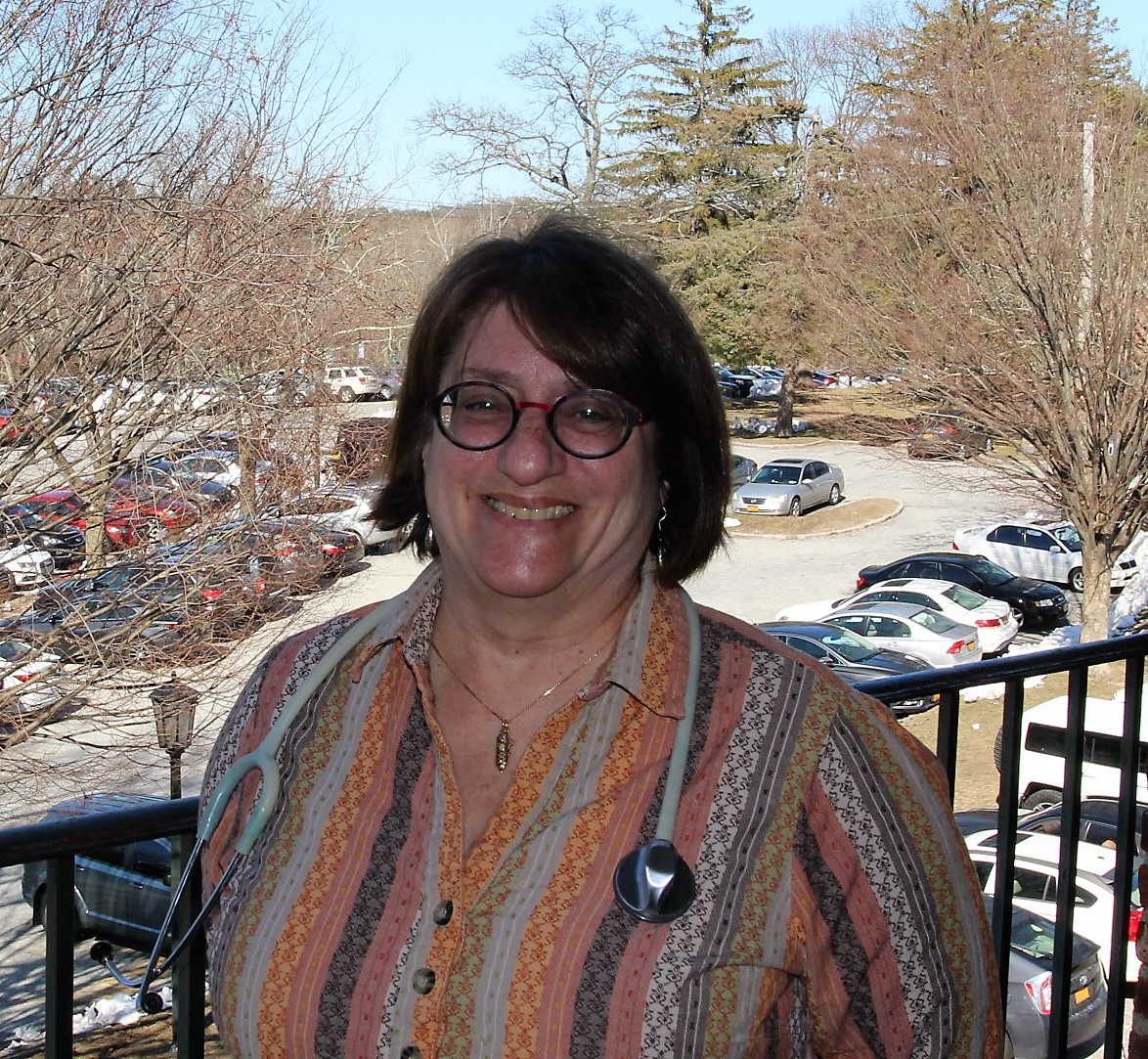 Dr. Robin Sturtz, DVM, Program Director of the Veterinary Technology Program at LIU Post, has been elected president of the Long Island Veterinary Medical Association (LIVMA).
This Fall, she will lead the first class of LIU Post's new Veterinary Technology Program.  The program at LIU Post is one of only a handful of four-year degree programs in Veterinary Technology available nationally, which is important for graduates looking for supervisory and administrative positions as Veterinary Technologists.
Dr. Sturtz came to veterinary medicine through a non-traditional route: she was Senior Audiologist at what was then North Shore Hospital in Manhasset, NY.
"It was not as big a leap as one might think," Dr. Sturtz said. "My specialty as an audiologist was pediatrics, and in veterinary clinical practice I work with small animals. In both cases, my patients can't tell me what's wrong, and there's both an art and a science to figuring out where the problem is."
Dr. Sturtz is a 2004 graduate of the University of Georgia's College of Veterinary Medicine. While in veterinary medical school, Dr. Sturtz earned a Certificate in International Veterinary Medicine. She worked in Brazil for two weeks as part of a public health project, and in Mexico City for three months, doing research and learning about the Mexican veterinary health system.
Following veterinary school, she returned to New York. She is in clinical practice at The Cat Hospital in Williston Park, NY, where she has worked since graduating veterinary school.
"A significant percentage of my time is spent on outsmarting the cats so I can get my data, another part on diagnosing and treating, and another part on petting," Dr. Sturtz said.
She has been involved with veterinary technology education since 2007. She was the Director of the Veterinary Technology Program at LaGuardia Community College, and the Associate Director of the Veterinary Technology Program at Mercy College (Dobbs Ferry). In addition to teaching, she has been active in veterinary technology education as a member of the Association of Veterinary Technician Educators.
Dr. Sturtz has a number of publications, including articles and a pilot research study including as co-author of the textbook Assessing Essential Skills of Veterinary Technology Students, and as co-author (with a former student, Lori Asprea, LVT) of the textbook Anatomy and Physiology for Veterinary Technicians and Nurses: A Clinical Approach.
Dr. Sturtz has lectured at the Hills Vet Tech Educators Consortium, and at the Association of Veterinary Technology Educators Biennial Symposium. She presented a poster at the ASAHP conference in Fall of 2017, talking about the "One Health" concept.
About the Long Island Veterinary Medical Association
The mission of the Long Island Veterinary Medical Association is to promote the advancement and promotion of veterinary medicine, the protection of the public health, elevation of standards of integrity, honor and courtesy, and to maintain high ethical standards and the cooperative protection of its members.