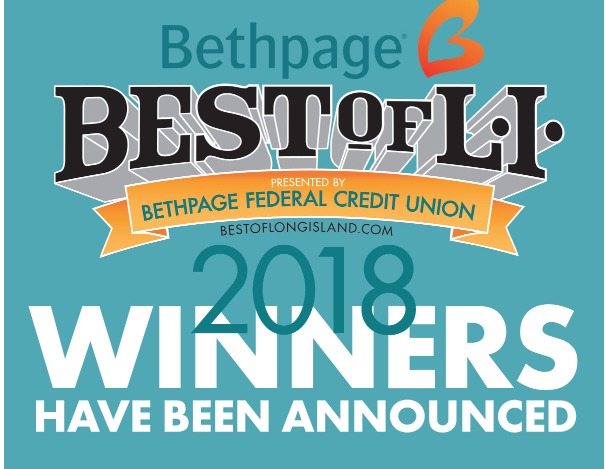 Dr. Kimberly Cline Voted Best University President
LIU Post's focus on experiential learning and world-class faculty was recognized with two Best of Long Island Awards.  The University was voted as Best College or University and LIU President Dr. Kimberly Cline was voted as Best College President in the 13th annual Bethpage Best of Long Island competition.  The popular contest drew more than 907,000 online votes from nearly 85,000 registered voters.
Winning the Best of Long Island competition is just the latest in a series of accomplishments for LIU Post.
This year, LIU Post climbed 12 places in US News and World Report's ranking of Regional Universities (North), its second consecutive annual double-digit increase, and was named to The Princeton Review's "Best in the Northeast" list for the first time in the University's history. These follow comparable accolades from such prestigious publications and research organizations as Forbes and the Brookings Institution. LIU Brooklyn and LIU Post are also included in The Wall Street Journal/Times Higher Education's World University Rankings, where each campus is ranked among the top 500 universities in the world.
LIU was also recognized by researchers from Harvard, Stanford, and Brown as one of the top 20 selective private colleges in the nation on the "Overall Mobility Index," in a study publicized by the New York Times.
Since joining LIU in 2013, President Cline has facilitated the strongest operating results in the University's history. Both Standard and Poor's and Moody's upgraded their ratings on LIU's outlook, citing improved operating margins and strengthened financial resources. The LIU Board of Trustees recently unanimously voted to extend President Cline's tenure through 2023 in recognition of her outstanding accomplishments growing LIU as a top national teaching and research institution.
LIU Post has begun several important partnerships and new programs that are moving the University forward.  Here are just some of them:
Sanford Partnerships: LIU has partnered with celebrated philanthropist T. Denny Sanford, who was named by The Chronicle of Philanthropy as one of America's 50 most generous donors, on several initiatives:
Education: Through the LIU-Sanford partnership, we have delivered programs that have helped more than 200,000 students and inspired more than 1,000 teachers.
Innovation: Mr. Sanford made a $5 million commitment to LIU, which has opened an incubator in conjunction with the START-UP New York program, and provides scholarship support for our University to produce the next generation of great entrepreneurs.
Philanthropy: The Sanford Institute of Philanthropy at LIU is preparing nonprofit leaders for the 21st Century and helping to dramatically increase the impact of charitable donations and institutions.
Global Institute at LIU: Chaired by former Congressman Steve Israel, the Global Institute at LIU has become our region's premier regional platform for understanding a world that's increasingly volatile, uncertain and complex.  Through the Global Institute, top global leaders including former President Bill Clinton and former Secretary of State Colin Powell have come to LIU to discuss global affairs.
Hornstein Center for Policy, Polling, and Analysis: This Center conducts independent polling, empirical research and analysis on a wide range of public issues. These studies have been prominently featured in national and regional media, and they inform the public and policy makers about critical issues, attitudes and trends shaping the world.
Student-Run Businesses: LIU is a national leader in student-powered entrepreneurship and engaged learning opportunities. In 2014, with the input, talent and hard work of our Student-Run Business Committee, the campus community launched businesses that employ students at all levels of the operation. LIU now has more than eight student-run businesses, plus the Browse store, which is student-staffed.  These ventures are part of LIU's dedication to fostering entrepreneurship and empowering students through real-world experience.
State-of-the-Art Health Care Facilities: LIU has built state-of-the-art inter-professional simulation centers for teaching best practices for collaboration among future nurse and health professionals.  Regional media has prominently featured these centers, which simulate real-world conditions to prepare our students for roles in an increasingly complex and interdisciplinary health care environment.
Global MBA: This year, LIU inaugurated a unique partnership with global leaders, University of Cambridge in London and Fudan University in Shanghai, to offer an accelerated Global MBA.  This partnership is the only program that allows students to take classes at world-class universities in New York, London and Shanghai.