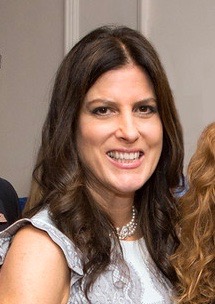 In a comprehensive article about maternity fashion, including its history, its flaws, its impracticality, its cost, and the sometimes-rocky emotional landscape that accompanies pregnancy, Racked interviewed Long Island University Fashion Merchandising Director Cherie Serota.
Serota, described as "a veteran of the buying and marketing offices at Saks Fifth Avenue and Henri Bendel," started a maternity fashion line in the 1990s called Belly Basics. The mission of the line of clothing was to celebrate the pregnant physique, in sharp contrast to the unattractive maternity offerings that had come before.
The piece reads:
Most maternity brand origin stories follow a similar script: desperation begets inspiration. "Necessity is the mother of invention, and that's exactly what Belly Basics was for us," says the company's co-founder Cherie Serota, a veteran of the buying and marketing offices at Saks Fifth Avenue and Henri Bendel and now the director of fashion merchandising at Long Island University. Serota shunned maternity clothes during her early '90s pregnancy. "You had to go down to the basement to find the maternity department, and you felt like an outcast."
Belly Basics introduced the Pregnancy Survival Kit, a "Chinese takeout-style box" of four "essential pieces to survive your nine months in style," as Serota describes it, to department stores in 1994. The launch fortuitously came a few short years after Demi Moore's famed Vanity Fair cover in which she appeared naked and pregnant. "It was really a time of celebrating your pregnancy," says Serota. "Celebrating your belly, celebrating the parts of your body that are expanding, and emphasizing the parts of your body that aren't expanding."
To read the full article, click here.