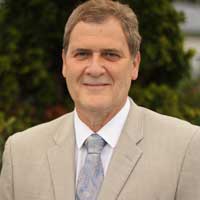 Nutraceuticals, a term that combines "nutrients" with "pharmaceuticals," is a new specialization that opens up opportunities in the pharmacy field. As the medical industry expands to include prevention and wellness, there has been a concerted effort to focus on nutrients and how they can affect the body on a medicinal level. The advent of nutraceuticals works to isolate certain nutrients and offer them as supplements to achieve optimal health or help to heal from illness or poor health.
However, Dr. John Pezzuto, Dean of the Arnold and Marie Schwartz College of Pharmacy and Health Sciences (LIU Pharmacy) and Vice President for LIU Health and Research, warns that not all natural products are necessarily safe.
Read more at Drug Topics here.