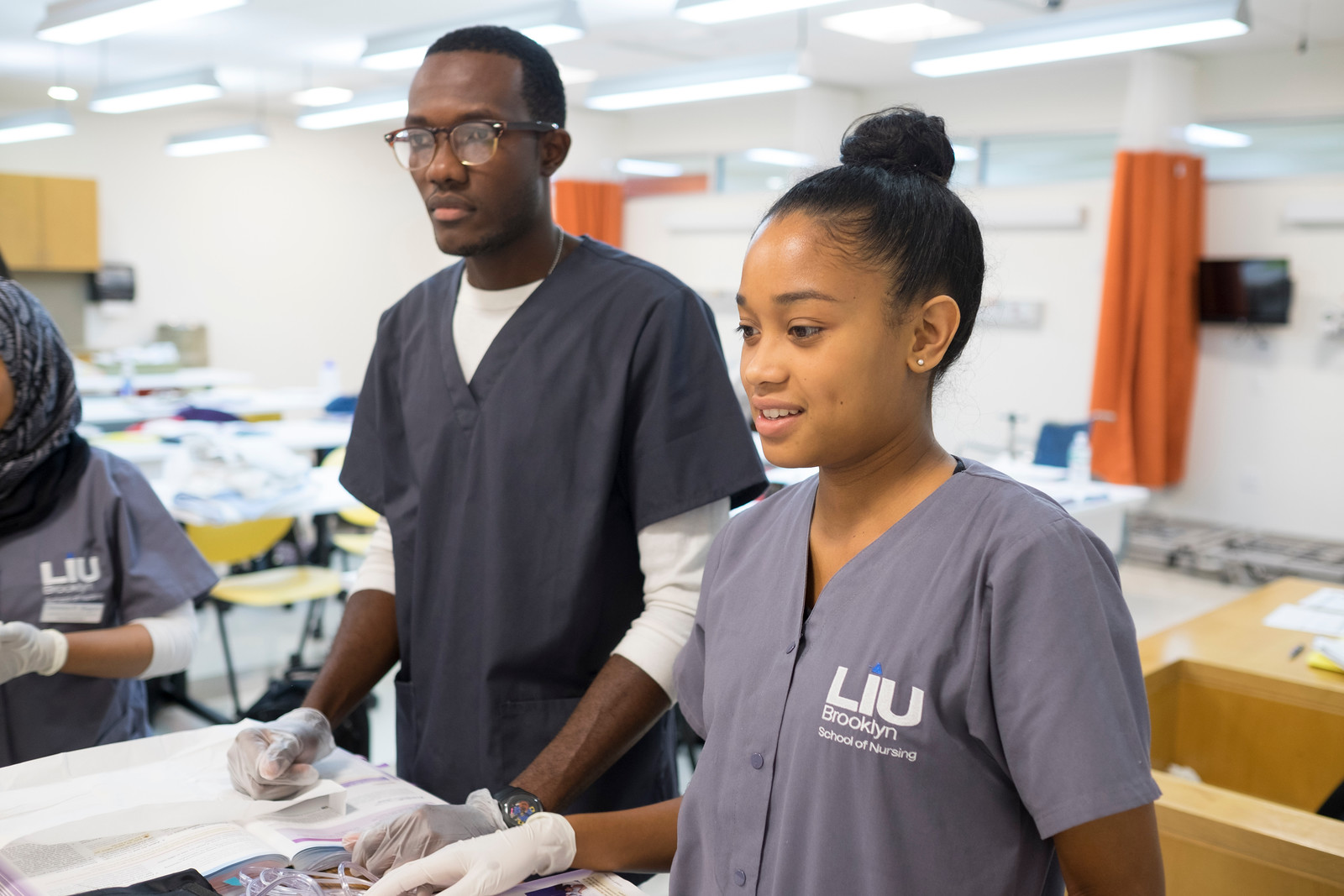 The Harriet Rothkopf Heilbrunn School of Nursing at LIU Brooklyn has been selected by the Board of Directors of the National Association of Hispanic Nurses – New York (NAHN-NY) to receive the 2017 NAHN-NY Educational Institution of the Year Award.
"We are recognizing your contribution and impact on the Hispanic community and especially on Hispanic Student Nurses," NAHN-NY said in a statement. "LIU and NAHN-NY have been long term partners and friends and we hope that our wonderful collaborative relationship continues to grow and flourish."
The award will be conferred at the 12th Annual 2017 NAHN-NY Gala "Honoring Our Stars," on Saturday, December 2, 2017  in Flushing Meadows Park, Queens.
The Harriet Rothkopf Heilbrunn School of Nursing has a longstanding commitment to advancing access to quality and culturally appropriate healthcare for all people. On October 14, the School hosted a successful educational symposium co-sponsored with NAHN-NY at which Dean David M. Keepnews, PhD, JD, RN, NEA- BC, FAAN, served as keynote speaker. Dean Keepnews, who also holds the Harriet Rothkopf Heilbrunn Endowed Chair in Nursing, serves on the Editorial Board of Hispanic Healthcare International, NAHN's scholarly journal.
"We are exceedingly pleased to accept this honor from NAHN-NY," Dean Keepnews stated. "Our School is strongly committed to nursing workforce diversity and to ensuring the highest level of care for all populations and communities in New York City and beyond. We treasure our relationship with NAHN-NY and we are very proud and flattered by this recognition. ¡Muchísimas gracias a nuestros amigos de NAHN-NY por este gran honor!"