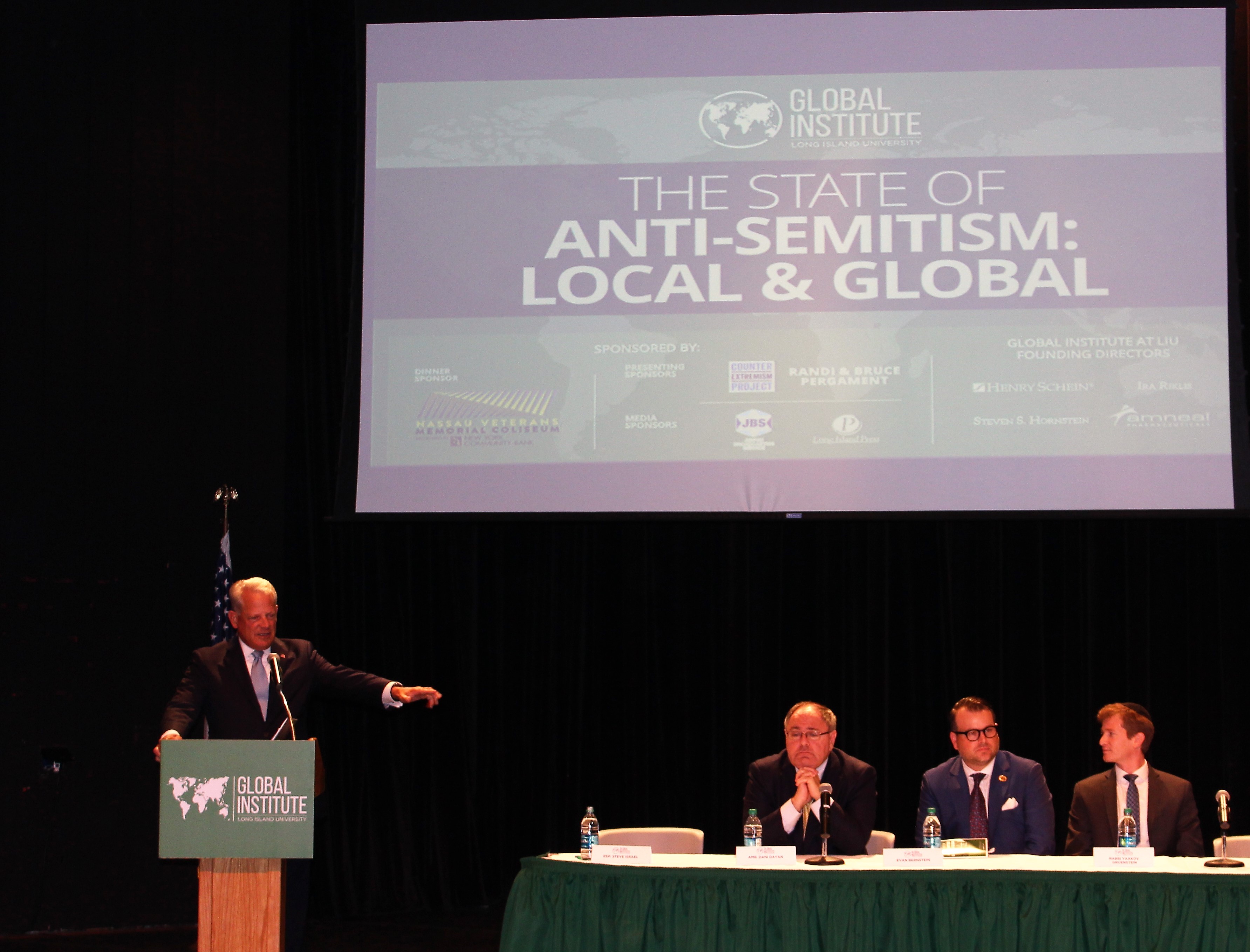 The Global Institute at LIU was featured in Newsday in a piece covering the first annual 'State of Anti-Semitism: Local and Global" conference September 13.
The conference at LIU Post, which was attended by approximately 400 people, featured prominent experts across several categories, including: Ambassador Dani Dayan, Consul-General of Israel in New York, Taryn A. Merkl Assistant U.S. Attorney for the Eastern District of New York, Chief of Civil Rights for the Criminal Division, Madeline Singas, Nassau County District Attorney, Timothy Sini, Suffolk County Police Commissioner, Patrick Ryder, Nassau County Police Commissioner, Evan Bernstein of the Anti-Defamation League, and keynote speaker Deborah Lipstadt, the Dorot Professor of Modern Jewish History, and one of the world's most respected Holocaust historians and anti-Semitism experts. Dr. Lipstadt was recently portrayed in the 2016 film 'Denial,' which was based on her extensive work in combating Holocaust Denial and anti-Semitism.
According to Newsday, "Ambassador Dani Dayan, consul general of Israel in New York, set the tone for the conference with words of encouragement from Israeli Prime Minister Benjamin Netanyahu, while saying Israelis consider any attack on Jews — simply because they are Jews — to be a 'local issue' because it strikes so close to home."
Newsday reported the powerful opening remarks of former Congressman Steve Israel, Chairman of the Global Institute at LIU.
'"We've had ghettos and pogroms and Kristallnacht," Steve Israel said, recalling some genocidal assaults on Jews throughout history. But he added that people chanted "Jews will not replace us" as recently as last month, at a rally to keep in place a statue of a Confederate general in Charlottesville, Virginia.
"There are cycles of anti-Semitism throughout our history," he said. "And when we see those cycles we must push back on them and we must act."'
For the full article, click here: http://www.newsday.com/long-island/liu-forum-looks-at-rise-in-anti-semitic-acts-nationwide-1.14161574