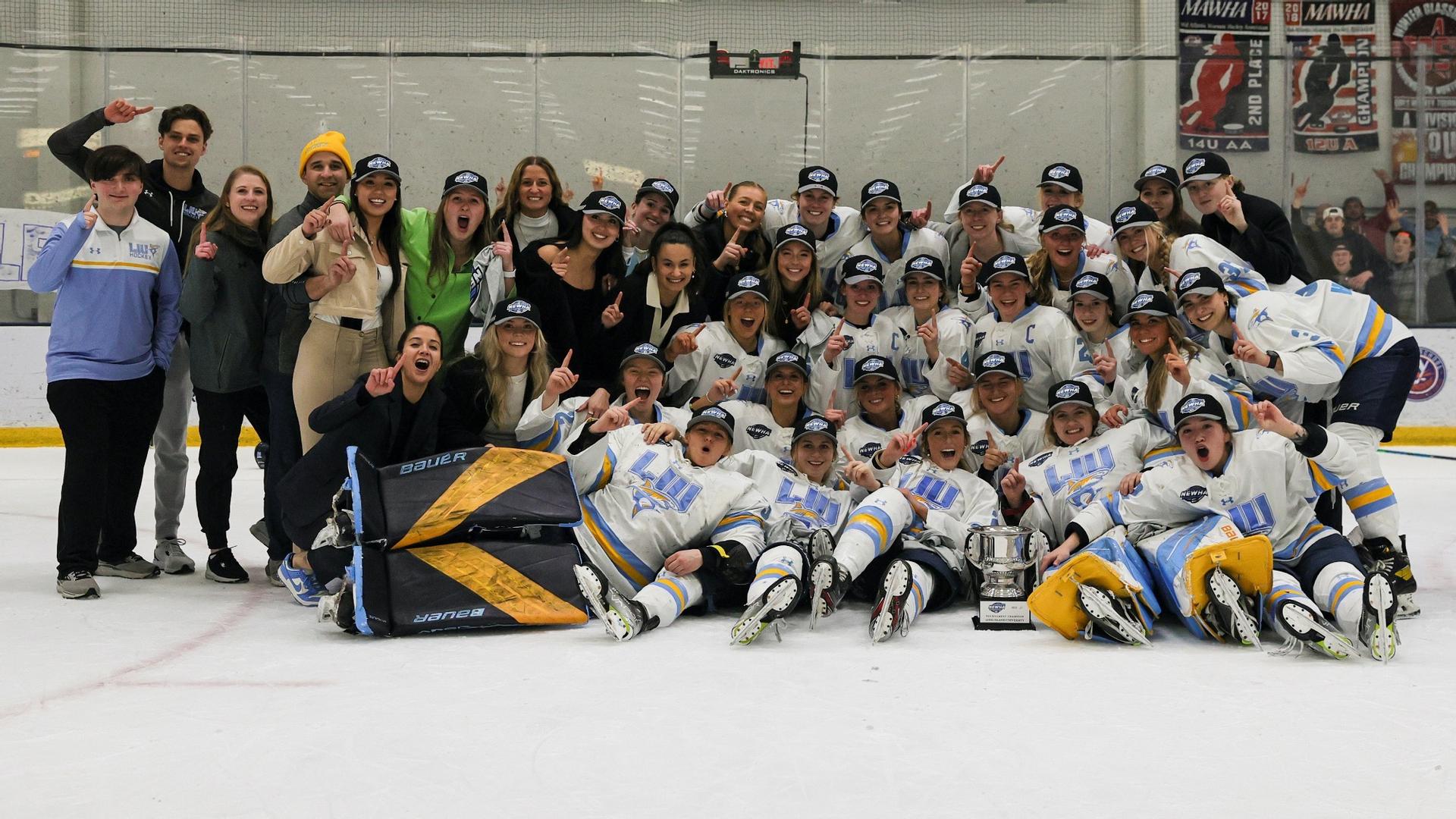 The LIU women's ice hockey team earned its first automatic bid to the NCAA Women's Ice Hockey Championship by defeating Saint Anselm 2-0 in the New England Women's Hockey Alliance championship game.
The Sharks, in just their fourth season as a NCAA Division I program, produced a 20-win season and won the conference regular season and postseasons titles with a 17-4-3 record in conference play, the highest win totals in program history.
LIU played against Wisconsin in the opening round of the NCAA Tournament on March 9.