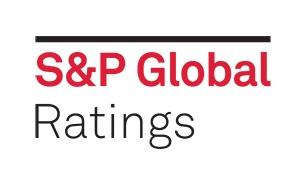 Standard & Poor's, one of the nation's foremost credit agencies, has again issued an upgrade for Long Island University, marking the fourth consecutive positive credit action issued for LIU since 2014.
"I am immensely proud of the efforts of all members of our community," said Dr. Kimberly R. Cline, president of Long Island University. "This upgrade by Standard & Poor's is yet another indicator that our future is strong and that we are well positioned to deliver on our commitment to academic excellence."
S&P Global Ratings, a division of Standard & Poor's, raised its rating on LIU 2012 general revenue bonds issued by the Dormitory Authority of the State of New York from "BBB" to "BBB+" with a stable outlook. LIU's credit rating increase serves as a measure of the overall health of the institution. The indicators considered by ratings agencies include:
Affordability – LIU has capped its tuition rate increases at 2% for the last five years and remains committed to continue this policy through 2020. This stands in contrast to 2018 regional and national averages of 3.6% and 4.1%, respectively.
Endowment – LIU has generated unprecedented growth with the endowment increasing from $86.9 million in 2013 to $230 million in 2018, or approximately 165%. This has been complemented by a sustainable operating model which has allowed the University to increase its capital investment by 650% over 2013 levels. This has enabled investment in state-of-the-art classrooms, upgraded labs, research facilities, and student amenities.
Improved student academic credentials – The University's status and reputation are enhanced by continued improvement in the academic credentials of its students. Efforts to increase the pool of first-year students with high-quality academic credentials have resulted in a 12.2% increase in average SAT scores over the past five years.
Expanded research & international engagement – LIU has established a formal sponsored research and development plan, launching a global research strategy. This year, University faculty will conduct more sponsored research than at any other time in the institution's history. The hiring of world-class faculty members and talented researchers to join our distinguished faculty means more opportunities for students and an enhanced classroom experience with a valuable global perspective and impact.
Expanded out-of-state enrollment – Year-over-year out-of-state undergraduate enrollment increased 6.1%, led by programs in accounting, business, nursing, theater, and new programs such as veterinary technology and sports management.
"LIU's strong market position has been built on improved operating performance and the University community collaboratively achieving the objectives set forth in LIU's strategic plan," said LIU Chief Financial Officer Christopher Fevola. "Our goal moving forward is to grow new, strategic programs aimed at market needs. We are focused on continuing to attract high-achieving students who graduate on time."
"LIU continues to support and attract talented faculty members who offer a high-quality education with a focus on experiential learning that prepares students for the workforce of the future," said Senior Vice President of Academic Affairs Randy Burd. "This upgrade correlates with the University's strategic approach to recruit of world-class faculty."
The S&P rationale specifically referenced LIU's "expanded recruitment efforts," "solid management team," and "increased alumni engagement" as critical factors in their assessment. S&P also cited LIU's strength in "establishing a presence at high schools and community colleges, as well as to students in other regions."  The rating reflects their views of the University's "exceptional operating margins resulting from good management."
For the fifth straight year, LIU has generated an operating surplus of greater than $10 million, enabling unprecedented capital investments across the University. LIU's financial performance has resulted in a perfect 3.0 financial responsibility ratio with the U.S. Department of Education and an improved outlook from Moody's, along with this upgrade from S&P.