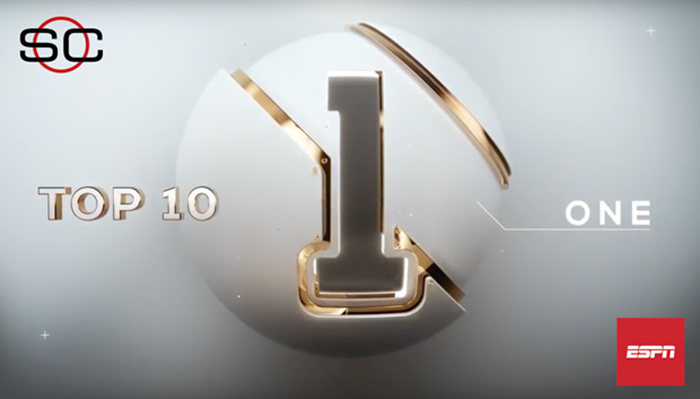 The LIU Post Pioneers not only went 5-0 Saturday by defeating Shippensburg 41-39 in an away game but sophomore defensive back Nazir Streater's sensational one-handed interception also came in at No. 1 on ESPN's Sportscenter Sunday morning as one of the Top 10 College Football Plays of the Week.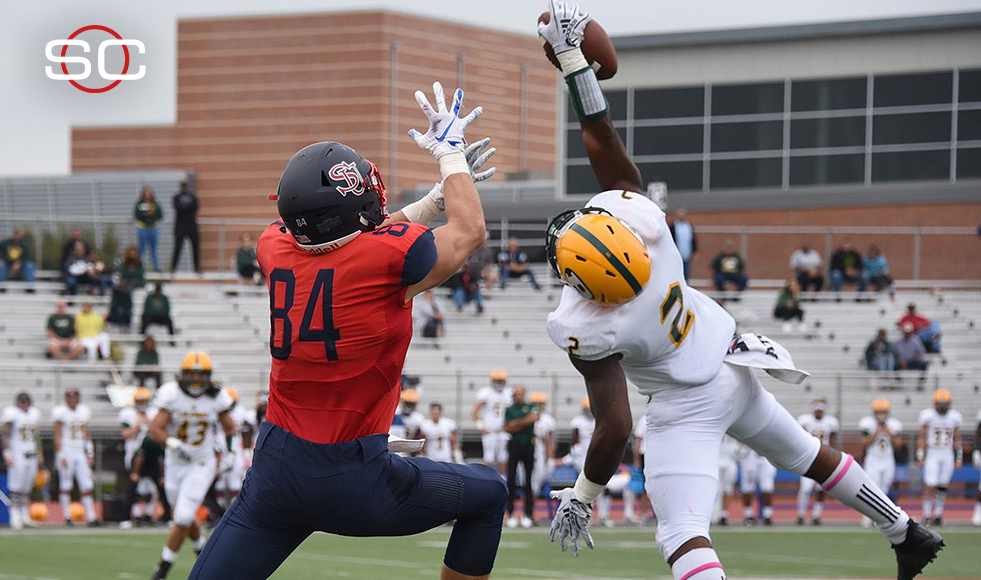 Streater leaped in the air to snag a pass with his right hand and held onto the ball as he tumbled to the ground. His defensive masterstroke was featured several times during the ESPN broadcast, which collated highlights from all of college football.
But the outcome was still on the line with five seconds to go and LIU down by a point when Pioneer kicker Joey Tolgyesi drilled a 34-yard field goal to keep LIU's Division II football team undefeated.
As Newsday noted in its story about the game, the victory on the gridiron followed a major announcement on Oct. 3 that the University will be consolidating its Brooklyn and Brookville athletic departments next year under the heading, "One LIU." Going forward, LIU's football team will have a new nickname, a new mascot, and new colors as the squad moves into the Division 1 Northeast Conference.
"We're familiar with the teams and feel that we can go in and be competitive right away," LIU Post coach Bryan Collins told Newsday.
"This was a pivotal game for us," Collins continued. "Credit to our kids: They kept their focus on the task at hand. It was really a culmination of a very different type of week and now we get to head home with a win."
Streater, Tolgyesi and their Pioneer teammates will host Saint Anselm College at the Bethpage Federal Credit Union Stadium on Homecoming this Saturday, Oct. 13, with the kickoff slated for 1 p.m.
#1 – 4:32 Division II DB, LIU Post's Nazir Streater, channels his inner Odell Beckham Jr. with a one-handed interception