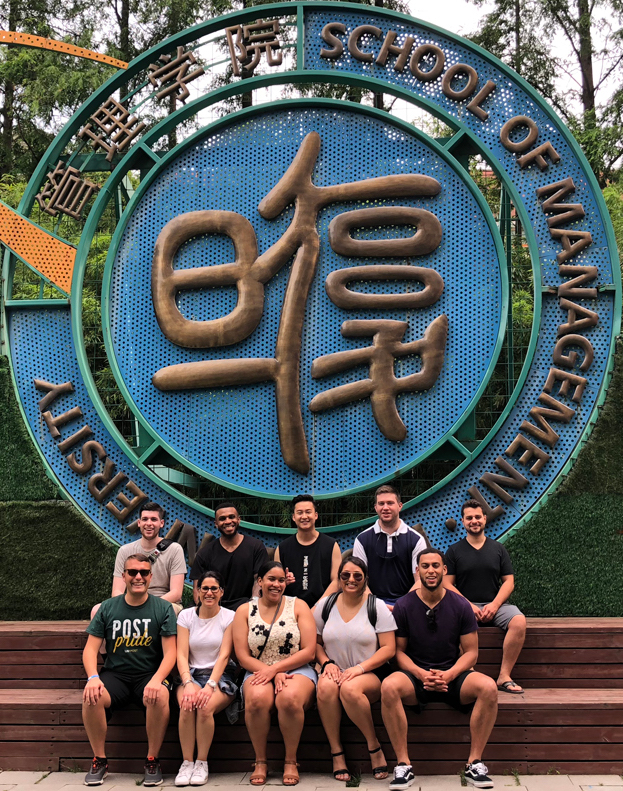 Students in the LIU Post Global MBA program have arrived at Fudan University in China—one of the most prestigious business schools in the world—to begin a unique graduate degree program that gives them the opportunity to study at Cambridge University and LIU Post.
The College of Management at LIU Post is the only business school in the United States that has a combined program with both the School of Management at Fudan University and Cavendish College at Cambridge University.
Students enrolled in the LIU Global MBA gain immersive learning experiences at three of the world's top business centers: Shanghai, London and New York. These students get to experience firsthand the cultures, economies, businesses and public policies in Europe, Asia and North America.
LIU Post is now accepting applications for the next 11-month Global MBA program, which begins Aug. 13, 2018, at Cambridge University, just outside London. The deadline for applying is June 15.
Here's the schedule for the coming academic year: Global MBA students can study at Cambridge from Aug. 13 until Sept. 11, 2018. They go to LIU Post, whose campus is located just 25 miles from the heart of New York City, from Sept. 17 until May 9, 2019. They attend Fudan University in Shanghai, from May 16 until June 9, 2019.
Then, with their Global MBA in hand, these students are ready to take on the world.
LIU Post is an AACSB-accredited School of Business, a distinction that only 5 percent of the world's Schools of Business enjoy.
To apply, go to liu/edu/apply or call the LIU Post Admissions Office at 516-299-4010.