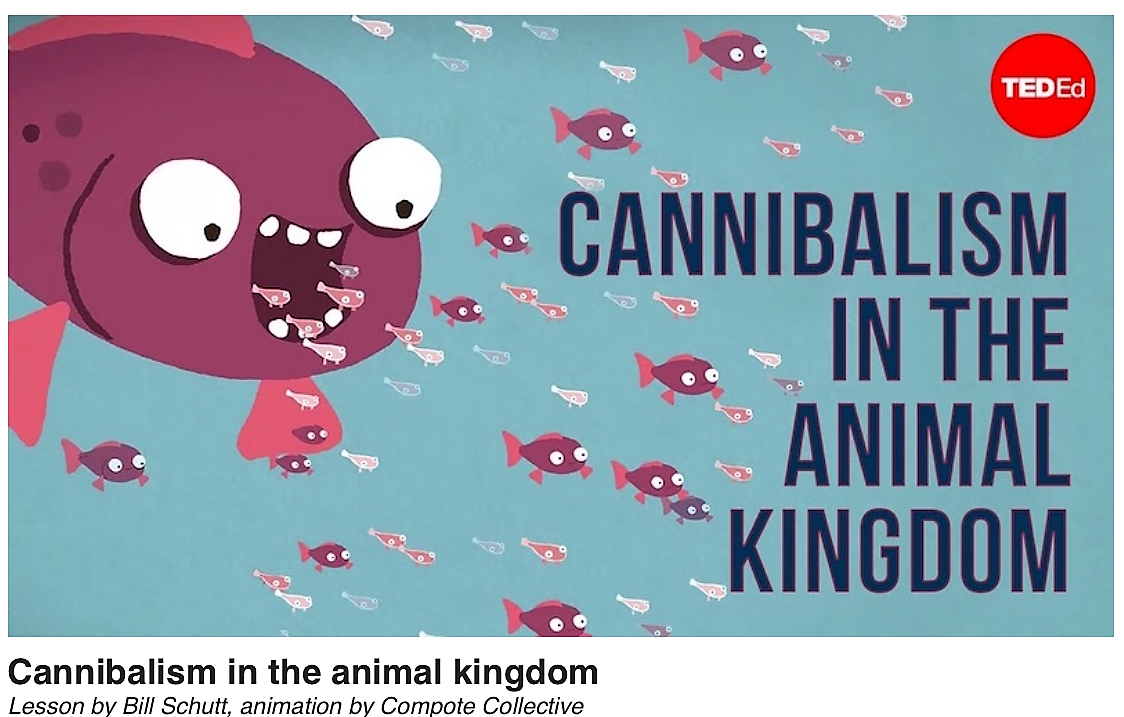 LIU Post Biology professor Bill Schutt is featured in a new TED-Ed lesson that uses the format of featuring the words and ideas of educators brought to life by professional animators.
Click here to see the TED-Ed lesson.
The lesson is based on Dr. Schutt's work exploring cannibalism in the animal kingdom, which was the subject of his book, "Cannibalism: A Perfectly Natural History."
Until recently, scientists thought cannibalism was a rare response to starvation or other extreme stress. Well-known cannibals like the praying mantis and black widow were considered bizarre exceptions. But now we know they more or less represent the rule. Dr.  Schutt shows how cannibalism can promote the survival of a species by reducing competition, culling the weak, and bolstering the strong.
About TED-Ed
TED-Ed — TED's youth and education initiative — aims to spark and celebrate the ideas of teachers and students around the world. Everything we do supports learning — from producing a growing library of original animated videos, to providing an international platform for teachers to create their own interactive lessons, to helping curious students around the globe bring TED to their schools and gain presentation literacy skills, to celebrating innovative leadership within TED-Ed's global network of over 250,000 teachers. TED-Ed has grown from an idea worth spreading into an award-winning education platform that serves millions of teachers and students around the world every week.