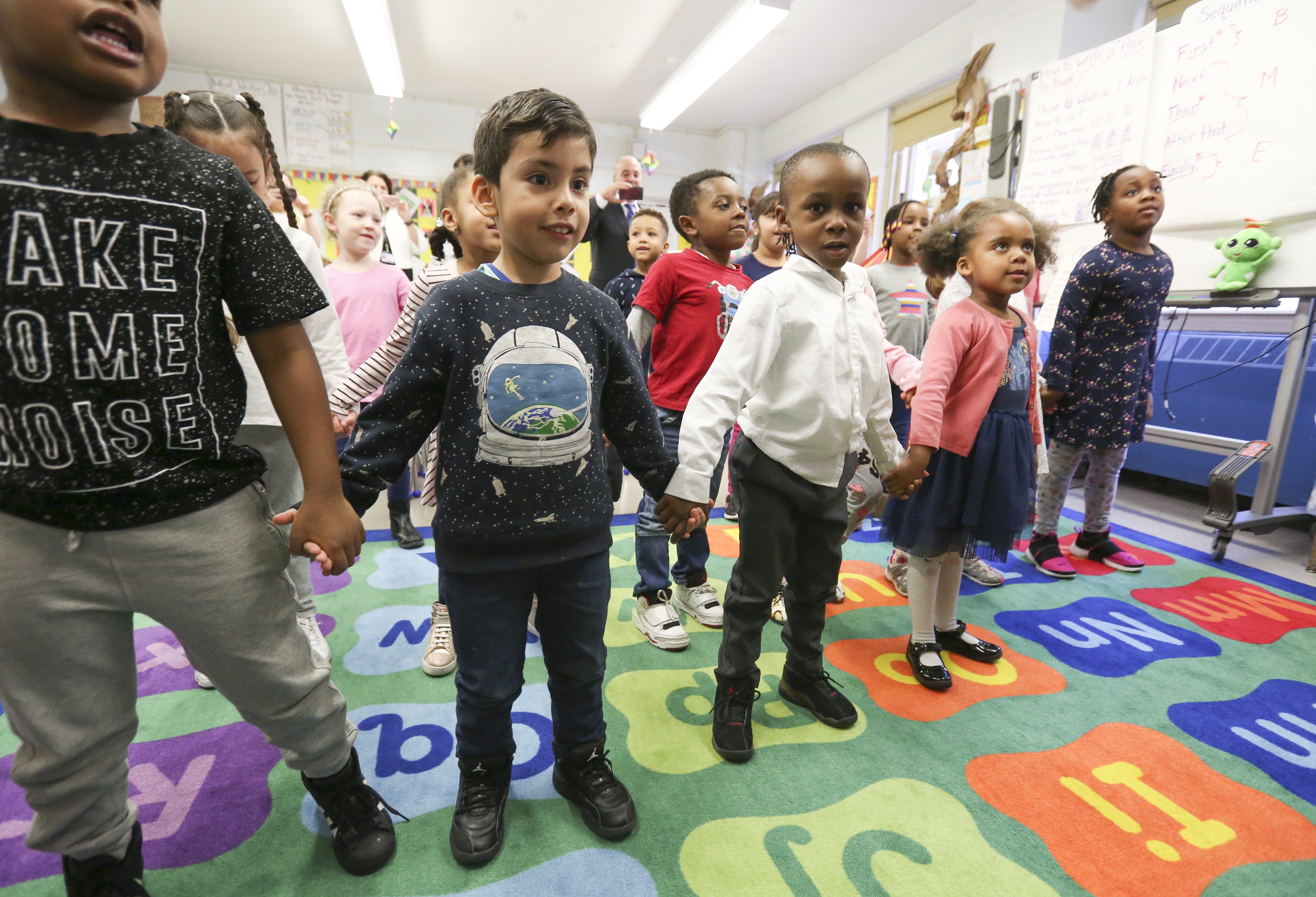 Sanford Harmony is a social-emotional learning program now reaching more than 1 million students nationally and two hundred thousand students in the New York metro area.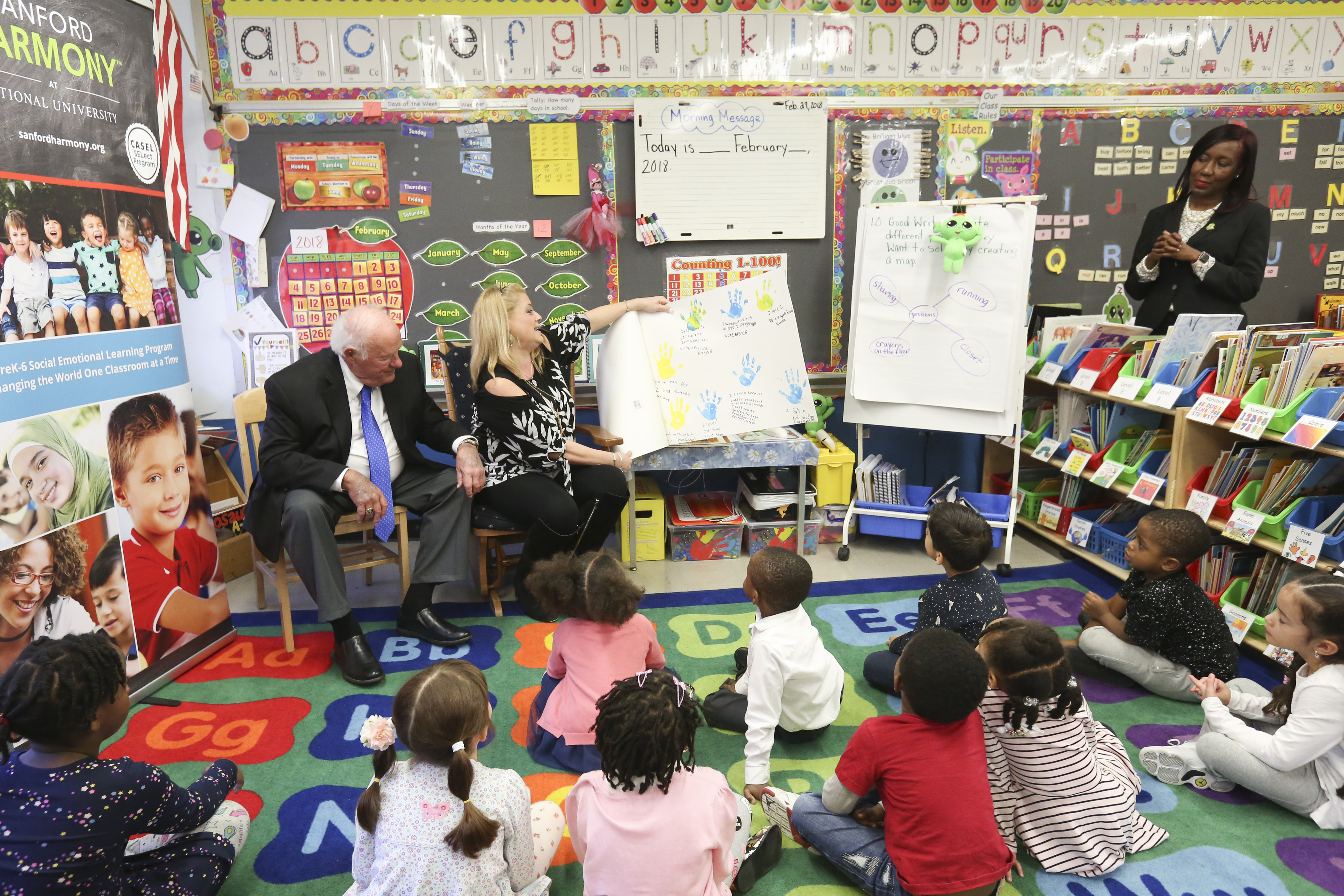 On Tuesday, February 27, 2018 at PS 282 in Brooklyn, N.Y., philanthropist T. Denny Sandford joined Long Island University President Dr. Kimberly Cline, National University Chancellor Michael Cunningham, and the staff of PS 282 to celebrate the historic milestone of the 200,000th student to participate in the program. Students learn positive peer relations as part of the Sanford Harmony program that teaches children to accept and honor each other's differences in a respectful manner. The result is the reduction of bullying in schools.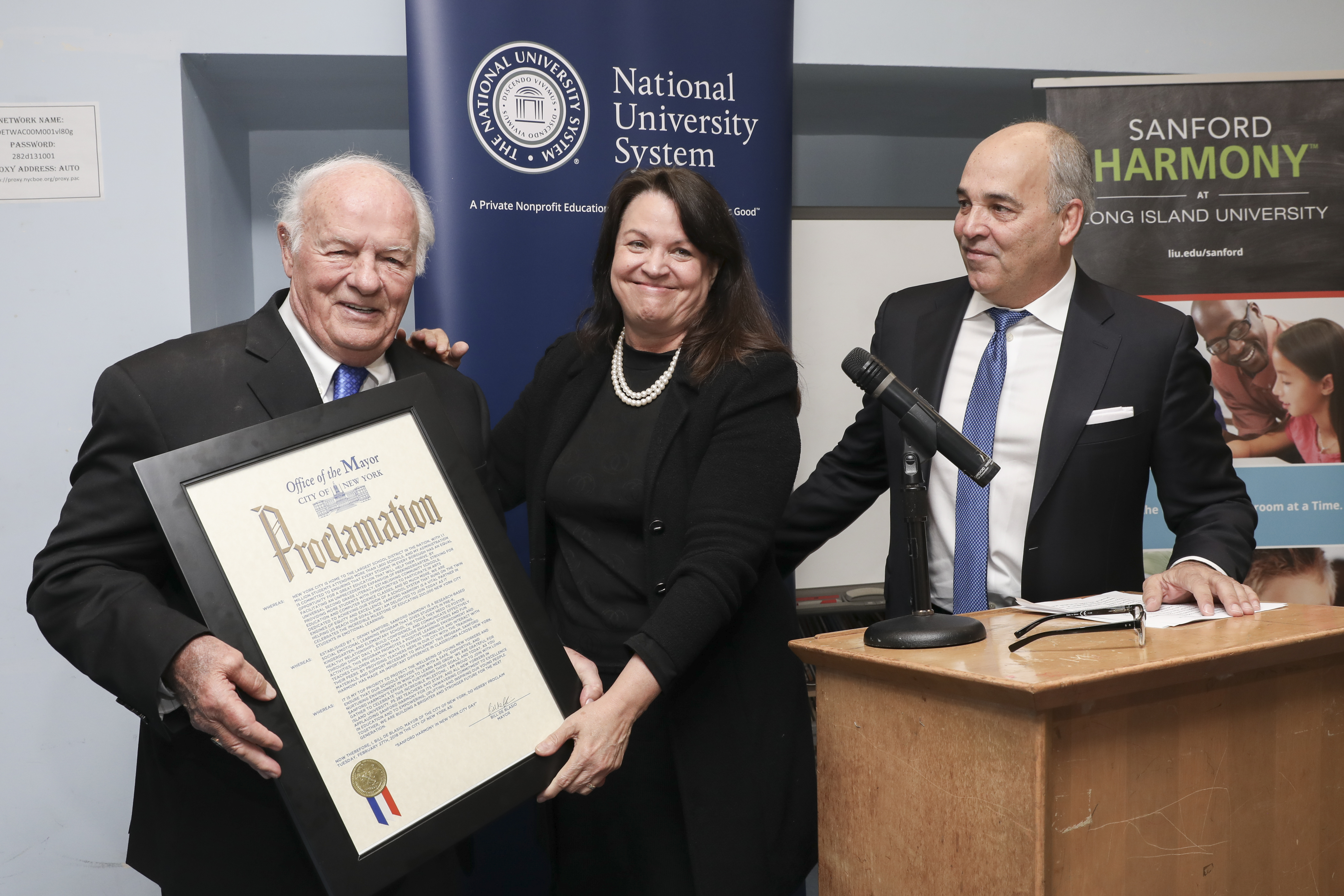 Philanthropist T. Denny Sanford was presented with a proclamation from New York Mayor Bill De Blasio declaring February 27, 2018 as Sanford Harmony Day in New York City.