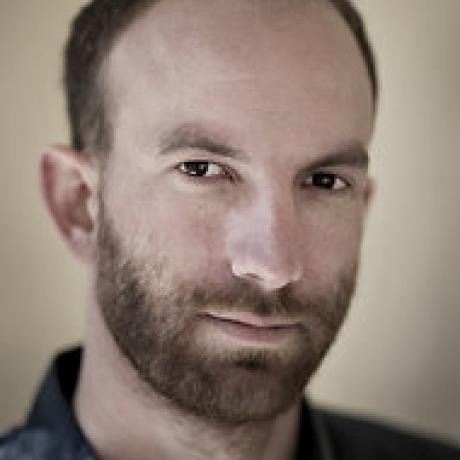 Luke Mogelson of The New Yorker Has Been Honored for His Account of the Attack on the United States Capitol
NEW YORK (Feb. 14, 2022) – The George Polk Awards program at Long Island University (LIU) today announced the creation of the Sydney H. Schanberg Prize and selected its first recipient, Luke Mogelson of The New Yorker, for his coverage of the Jan. 6, 2021, attack on the U.S. Capitol.
The prize is to be awarded annually for exceptional and passionate long-form investigative or enterprise journalism embodying qualities reflected in the late Schanberg's legendary career. Recipients are to be chosen by members of LIU's George Polk Awards Committee. They will receive a $25,000 honorarium funded by Schanberg's widow, the journalist Jane Freiman Schanberg, who stipulated that the Schanberg Prize honor "highly distinguished, deep coverage of armed conflicts; local, state or federal government corruption; military injustice; war crimes, genocide or sedition; or authoritarian government abuses" of at least 5,000 words "that results from staying with a story, sometimes at great risk or sacrifice."
"We are so pleased that Jane has chosen to memorialize Sydney in this way and entrusted us to select the honorees," said John Darnton, curator of the George Polk Awards and a longtime colleague of Sydney Schanberg at The New York Times. "Syd was the prototype of the independent journalist, always questioning, always searching for the truth, disregarding danger. He influenced every correspondent who came after him and that surely includes Luke Mogelson, whose superb work has earned him the first Schanberg Prize."
"I am grateful to Long Island University and the George Polk Awards for helping me to fulfill this dream of honoring my late husband's life and career in such a meaningful way," Jane Schanberg said. "Journalism has never been more important than it is today in this time of dueling narratives when we are dependant on the kind of work that Syd did to produce immutable truths in the face of lies and deception."
The Schanberg Prize is separate and apart from the annual George Polk Awards in Journalism. Recipients of those awards will be announced Monday, Feb. 21.
"Among the Insurrectionsts," Luke Mogelson's 12,000-word blow-by-blow account of events at the Capitol on Jan. 6, 2021, as well as video footage he took that day, were the culmination of 10 months reporting on radical fringe groups. He earned the 2020 George Polk Award for National Reporting for "American Uprising," a series of three firsthand accounts of domestic upheaval that turned violent.  He has written for The New Yorker since 2013, covering the wars in Afghanistan, Syria, and Iraq. Previously, he was a contributing writer for The New York Times Magazine, based in Kabul. His forthcoming book, "The Storm Is Here," is to be published by Penguin Random House in September.
After watching President Donald Trump's incendiary speech outside the White House, Mogelson fell in with supporters as they advanced on the Capitol, using his phone's camera as a reporter's notebook. For much of the day, he was the only reporter in the chamber producing videos that were viewed by millions, presented as evidence during Trump's second impeachment trial and, along with his highly evocative written account, remain a definitive source of what transpired inside the Capitol and motivated the insurrectionists.
Sydney Schanberg, a two-time George Polk Award winner among many honors, majored in government at Harvard and went on to Harvard Law School envisioning a career in pursuit of social justice and civil rights.  Chafing at the conservative bent of its faculty, he left after three months to the deep chagrin of his family and was drafted into the Army and sent to Germany where he began his journalism career as a reporter for the base newspaper.
Hired by the New York Times in 1959 as an office boy — a step below copy boy — Schanberg attracted the attention of editors with a story he wrote for the paper's house organ about stickball on city streets. Promoted to reporter he spent a quarter-century as a foreign correspondent, bureau chief, editor and columnist at the Times, a time often marked by his penchant for challenging subjects and supervisors alike when he believed they were wrong. As retired Times publisher Arthur Sulzberger, Jr.  put it, "What defined Syd as a journalist and as a man was his instinct to react against authority."
That was evident in the story for which Schanberg is most remembered. After winning a George Polk Award for his coverage of the India-Pakistan War in 1971 as the Times' New Delhi bureau chief he became the paper's Southeast Asia correspondent in 1973. When Cambodia fell to the Khmer Rouge in 1975 the Times ordered him and his translator, Dith Pran, to leave Cambodia, but they refused and continued to report until the insurgents seized them at the outset of a reign of terror that would cost 2 million lives.
The pair gained refuge in the French embassy for a time and Schanberg was evacuated to Thailand but Dith was handed over to the Khmer Rouge. Dith escaped and joined his family in New York in 1979 after four harrowing years. Schanberg's Cambodia coverage earned him a second Polk Award as well as the Pulitzer Prize.  His 1980 Times magazine article, "The Death and Life of Dith Pran," became the basis for the 1984 movie "The Killing Fields" starring Sam Waterston.
After leaving the Times in 1985 when the last of a series of bitter disputes with executive editor A.M. Rosenthal cost him his column, Schanberg spent 10 productive years as a columnist at New York Newsday (where he met Jane Freiman) and later four years at the Village Voice before resigning in protest over policies instituted by new management. As a columnist Schanberg frequently taunted the heir to a real estate fortune whom he delighted in calling "Young Donald" but presciently wrote, "He can deny all he wants any designs on the White House, but Trump has the kind of instincts that are perfect for the age we live in — the age of stage smoke and magic mirrors and imagery."
Schanberg died in 2016 days after suffering a heart attack. He was 82.